A lot of times in our life we face the opportunity to offer someone a helping hand. It makes me really happy knowing how many people won't even hesitate to grab the chance to make someone's day and put a smile on someone's face. Those people are what we need more of in order to make the world running.
Denny Kukich is a big-hearted man who did exactly that; taught us how doing a good deed can go a long way and influence others to become better individuals.
Recently, Denny was taking a flight and while he was waiting for the plane to take off he contemplated whether to read his book or take a nap during the trip. At the same time a group of soldiers entered the plane and sat in the seats surrounding Denny, so he decided to chat with some of them instead.
"Where are you headed?"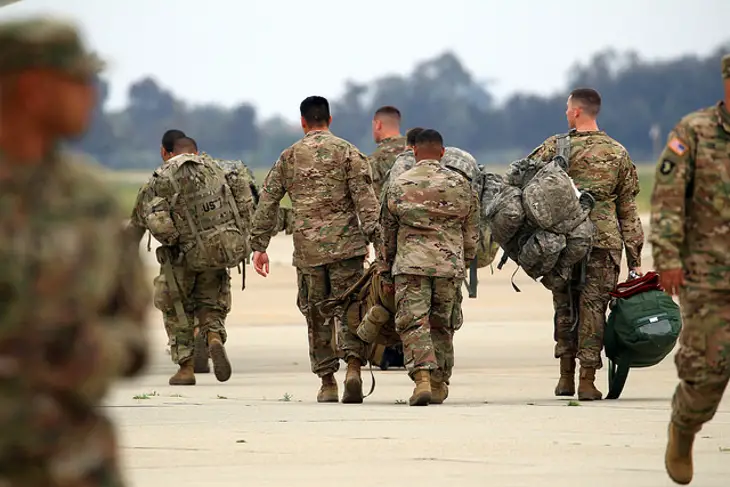 The soldier explained how they are headed to Peawawa together with the whole crew where they would be involved in a two-week military training before they take the ship off to Afghanistan for deployment. As they were engaged in the conversation, it was shortly interrupted by the flight attendant who announced that the passengers could buy sack lunch for $5. There was still one hour till the end of the trip remaining so Denny assumed everyone will buy lunch, especially the soldiers who were probably hungry and headed to work.
But, that's when he overheard one of the soldiers saying that he won't buy lunch.
"That seems like a lot of money for just a sack lunch. Probably wouldn't be worth five bucks. I'll wait till we get to base."
Denny looked around and that's when he realized that none of the soldiers would eat during the flight, and the reason was obviously the money. It didn't take long for Denny to take matters into his hands. Being aware of the sacrifice these people make to serve the country and risking their lives so that the ordinary people like him could sleep peacefully at night, buying them lunch was the least he could do to repay for their service. He approached the flight attendant and gave her $50 telling her to serve the soldiers lunch.
"She grabbed my arms and squeezed tightly. Her eyes wet with tears, she thanked me. 'My son was a soldier in Iraq; it's almost like you are doing it for him.'"
For the nice thing he did, Denny himself was offered a first class dinner plate. He got even more surprised when a passenger handed him a $25 because he as well wanted to be part of the act of kindness.
"'I saw what you did. I want to be part of it. Here, take this.' He handed me $25."
It appeared that Denny's deed was a start of a beautiful chain of generosity. The flight captain congratulated Denny saying, "I was a soldier and I was a military pilot. Once, someone bought me a lunch. It was an act of kindness I never forgot."
Denny had no idea that everyone witnessed what he did. But, somehow lots of the passengers were now grateful for his selfless act so he received more money from the strangers.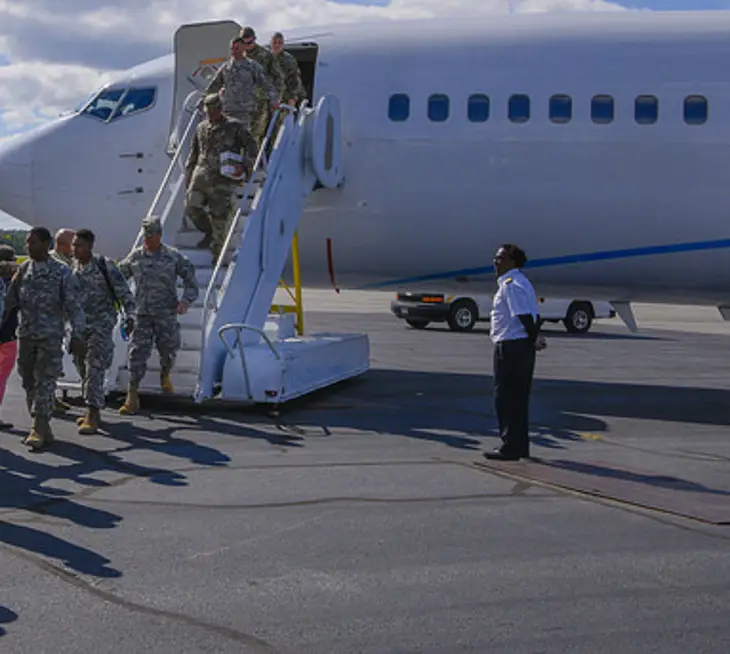 Once the plane landed Denny was left with a total of $75 he got because of what he did. He gave those money to the soldiers as well.
"Upon entering the terminal, I saw the soldiers gathering for their trip to the base. I walked over to them and handed them $75. 'It will take you some time to reach the base… It will be about time for a sandwich. God Bless You.'"
Denny walked to his car satisfied knowing that he was an inspiration for other people to get involved in the amazing gesture that left 10 soldiers feeling appreciated for their sacrifice.