Although they appear to be tough, bullies are actually people who are so miserable and whose self-esteem is so low that they believe it will make them feel better if they hurt and harass others.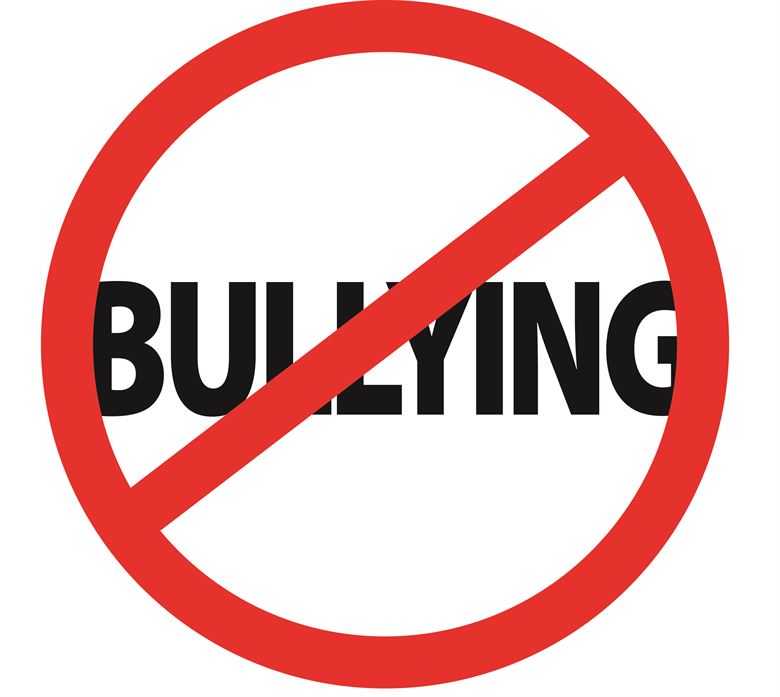 Unfortunately, bullying is present even among little children and it affects them in a very negative way. It leaves permanent damage and can even lead to the bullied people taking their own life if they feel like they can't stand being victims any longer. 
Sadly, Samantha Womble's 5-year-old daughter experienced peer harassment on the school bus recently. Her friends called her names and made her cry. But things turned for the worse when the bus driver refused to protect her and threatened to call the police on the poor little girl. 
This is what Samantha had to say regarding the incident:
"My 5-year-old had her first bullying experience on the school bus. She was called stupid and ugly over and over. Instead of an adult handling the situation, he threatened her with the police."
The biggest issue in such situations is that the victims of bullying get the feeling that they are left to fight with the problem all by themselves. Since they don't get the expected help, their courage decreases and they are afraid to speak up and stand for themselves. 
"My daughter was then horrified and traumatized. As we drove home, we passed an officer, and she covered her head while crying scared to death," wrote Womble.
That was such a devastating sight. Samantha knew she had to do all in her power to make her little daughter feel secure again.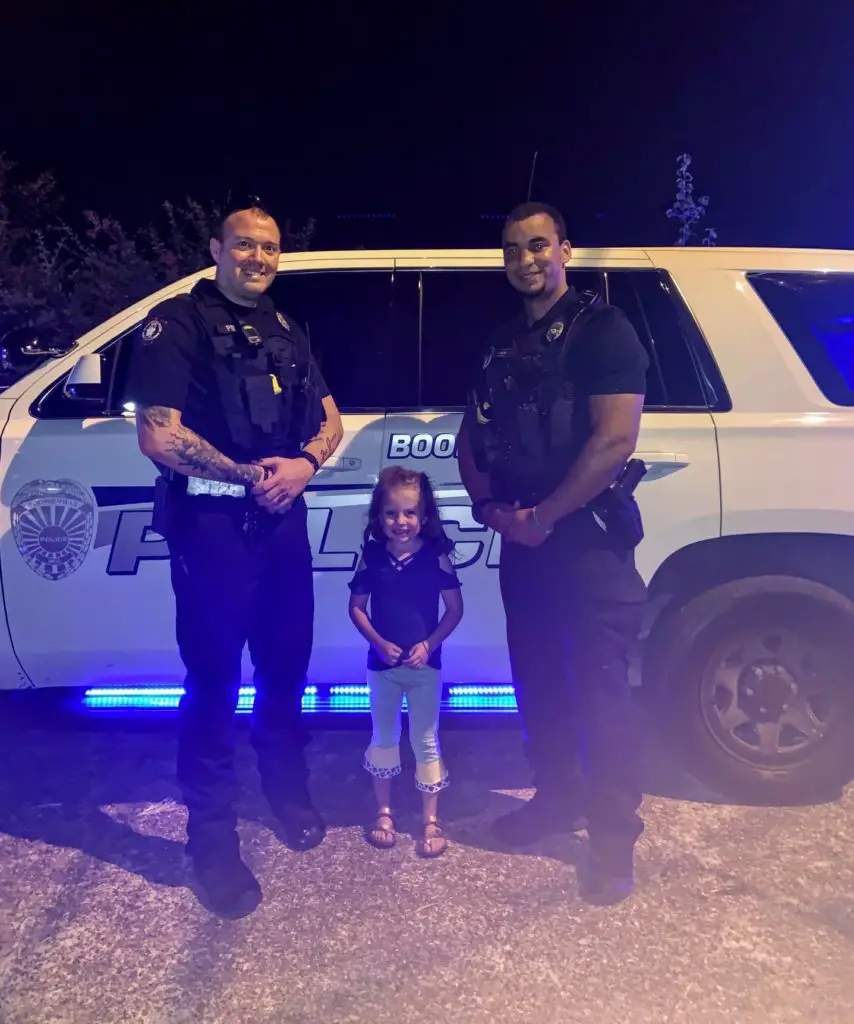 "I put out a post for prayers and it didn't go unanswered. That night officer Jonathan Luttrell and officer Blake Burress with the Booneville MS Police Department knocked on the door. They heard what had happened and brought her prizes. They made her feel comfortable and let her know they were her protectors and weren't out to get her. That night she labeled those cops as her best friends."
These officers' kind act meant the world to the little girl. It changed the way she saw these people and instead of being afraid of them, she learned she could trust them, because they were there to protect her and keep her safe.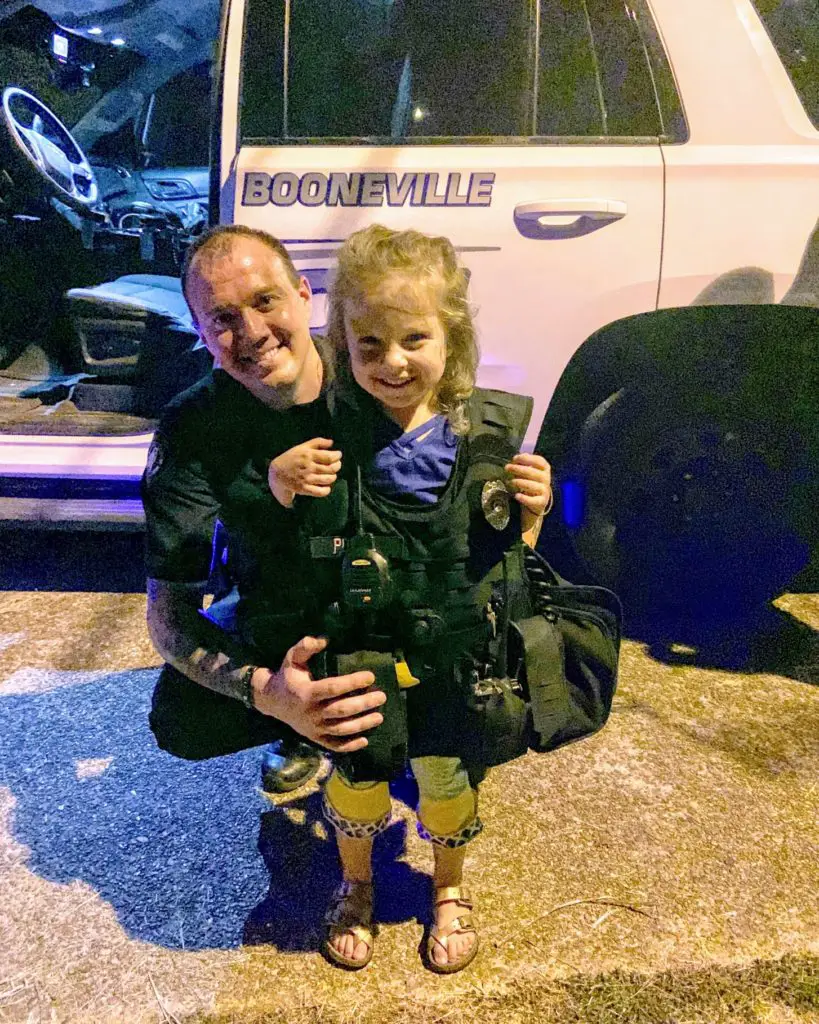 The police department even went a step further and sent officers to walk the girl to class the following day. They didn't speak to the bullies because there was no need for that. Their presence was enough for their message to be spread. 
"The next morning deputy Taylor Walker and Tyler Reese from the Prentiss County Sheriff's Dept came to the school. Deputy Walker met her at the vehicle with a smile. He took the time to get on her level and speak with her. She walked back with the biggest smile and stuffed puppy. He held her hand and she was more than happy to have him walk her to class."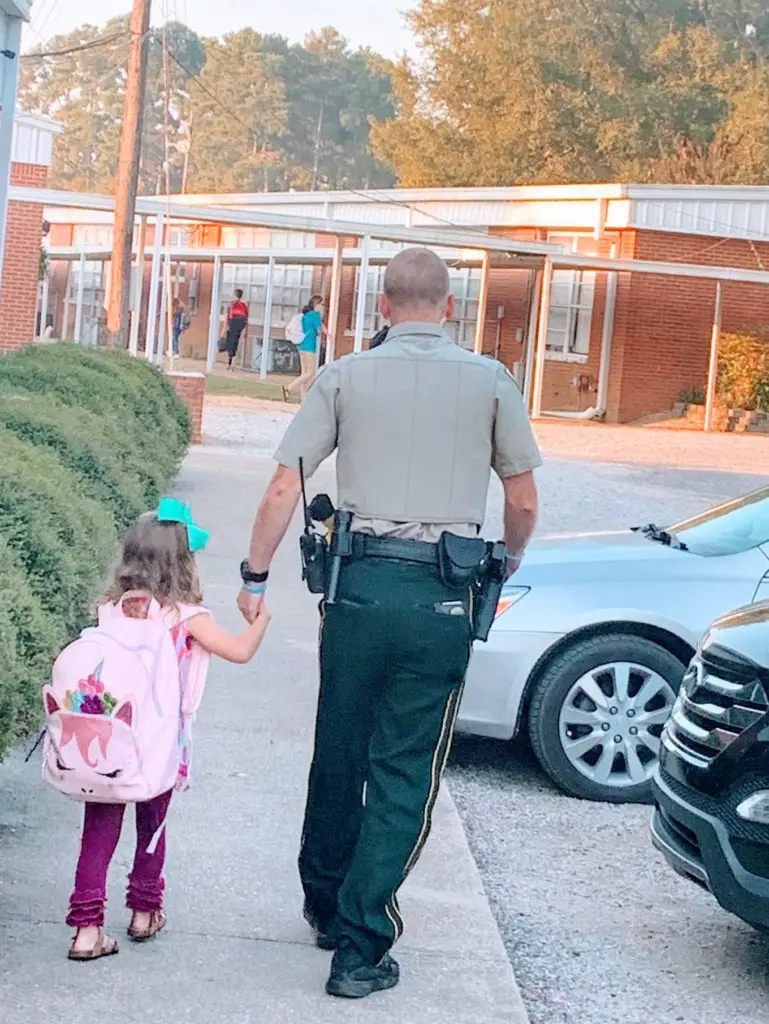 Our faith in humanity is restored when we hear stories like this one, where people are ready to go above and beyond for someone's well-being and happiness. 
Some will argue that the members of the police forces are too harsh sometimes, but when you think about it, it's their job to maintain public order and enforce the law and they do that the best they can. 
"So often law enforcement is thrown under the bus, given horrible names, and used as a scare tactic in the wrong situations. In reality these are the people willing to put their lives on the line to protect us, and care more than we can imagine. These officers made a point to take time out and helped my sweet girl feel safe, cared for, and protected after hearing they were used as a scare tactic against her."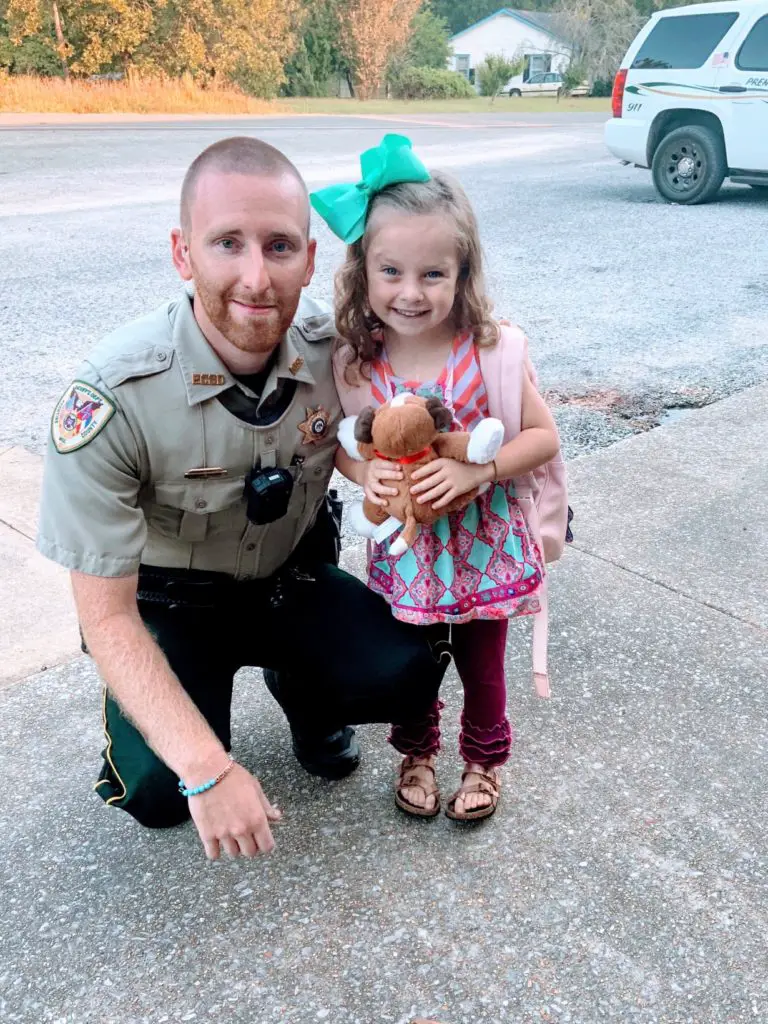 Once Samantha's post was noticed by more and more people, some of the parents whose kinds bullied her daughter and were mean to her called her to apologize. Samantha was more than happy that she made parents put some extra effort in teaching their kids distinguishing right from wrong.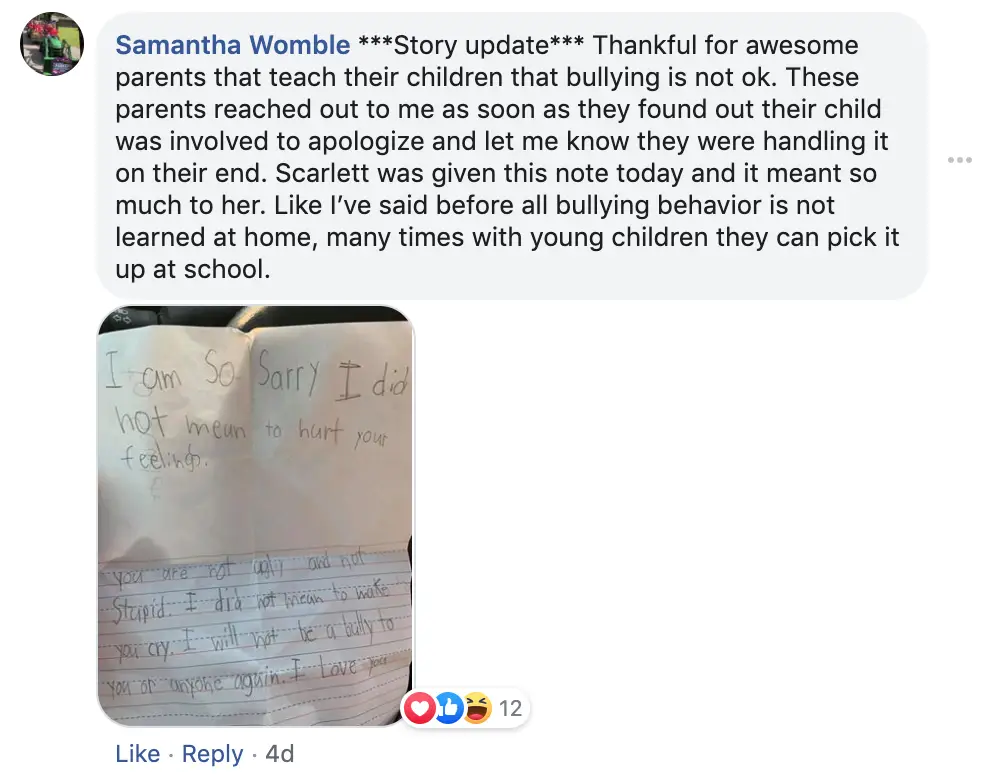 What's most, because of the kindness the police officers showed the little lady, her bullies became her friends.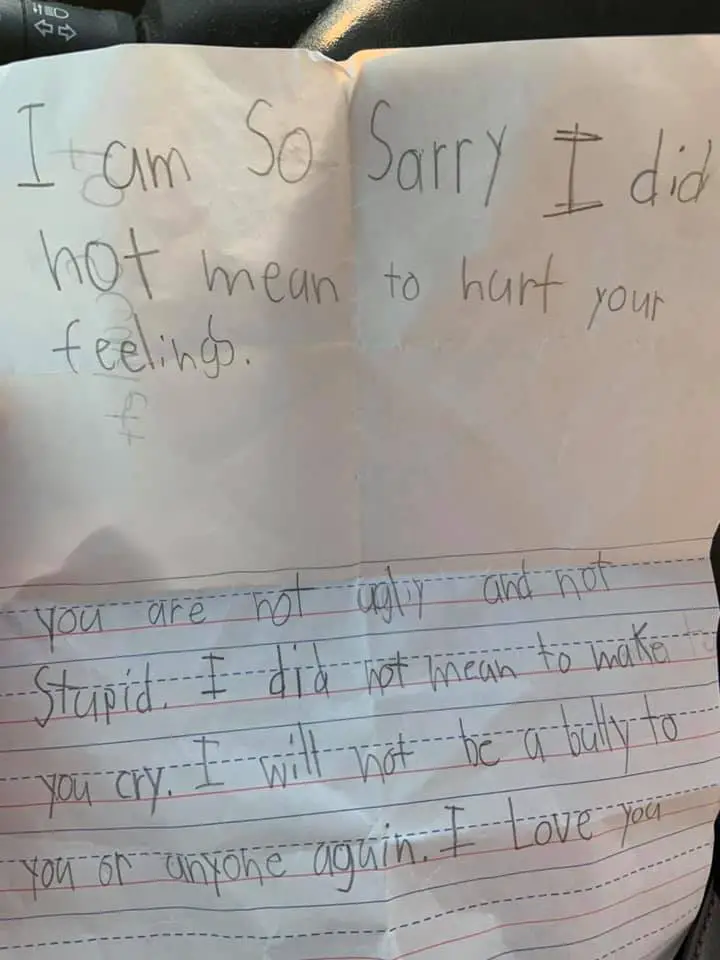 Thankfully, this case of bullying had a happy ending, but sadly, that's rarely the case. 
That is why we should teach our children from very young age to never treat anyone with disrespect. 
Although it looks like bullying is present among students only, it actually exists everywhere, including kindergartens and workplaces. 
But if we speak up and fight against it, like Samantha did, maybe we can change things for the better for the victims who are way too afraid to admit they are being bullied.