How amazing!
Most of us are used to seeing police officers patrolling around the town streets to make sure everyone stays safe and pulling speeding drivers over. One Portland Police Officer has his very own secret weapon in his back pocket, which is a degree in performing musical pieces! Now famous in the local community for his angelic voice, this officer has become an overnight sensation online! It was 20 December 2017 when officer Jeremy Turner had decided to belt out a tune of his own according to the tune of a well-known Christmas classic.
After Officer Jeremy Turner's partner cracked a joke about singing while out on foot patrol in the Old Port, Turner stood right in the middle of Tommy's Park and sang his own version of 'O Holy Night.' Passersby stopped in their tracks, looked at him and pulled out their phones – nevertheless, Turner continued to sing.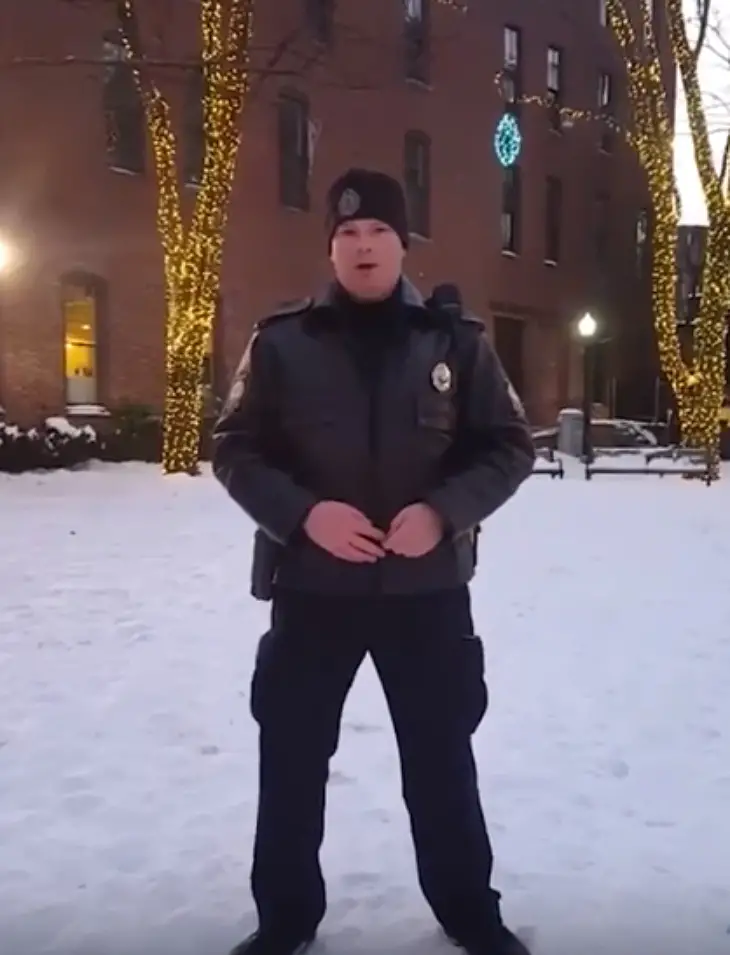 At the end of his performance, the crowd gave him a huge applause!
Although his partner was joking, Officer Turner was proud of his secret weapon. "I've been singing since I was 6-years-old and I went to the University of Southern Maine – and have a degree in music performance," he said. Turner graduated and became a dispatcher – afterwards, a police officer. To some of his colleagues, Turner's singing skills didn't come as a surprise. Turner was already well-known in his workplace for his singing abilities, as he also sang the National Anthem during his graduation from the local police academy.
The video footage went viral overnight almost instantly, gathering as much as 10,000 worth of views from across the country. Turner's boss, Portland Police Chief Michael Sauschuck, welcomes the attention by saying: "It humanizes law enforcement officers at a completely different level. That's who Jeremy Turner is. That's the real deal. He's always smiling, he's always laughing."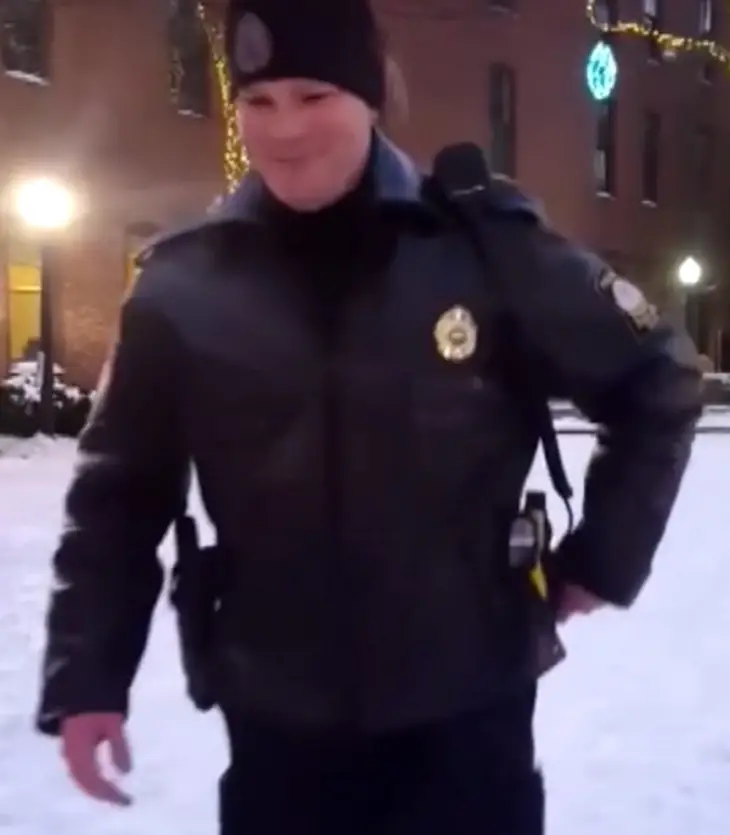 Watch the video below!