One 55-year-old Grafton man faces several counts of domestic abuse concerning his ex-girlfriend – he beaten and tied her up after showing up uninvited at her house.
It was a Domino's delivery man who had alerted local police after the woman mouthed "help me" during the delivery.
"It's kind of scary. Gave him his pizza, and noticed behind him was his girlfriend. She pointed to a black eye that was quite visible. She mouthed the words 'call police,'" recalled Joey Grundl, who was the woman's savior. The ex-boyfriend, Dean Hoffmann, was charged with the following: kidnapping, false imprisonment, strangulation, suffocation, felony intimidation of a victim, and burglary of a building.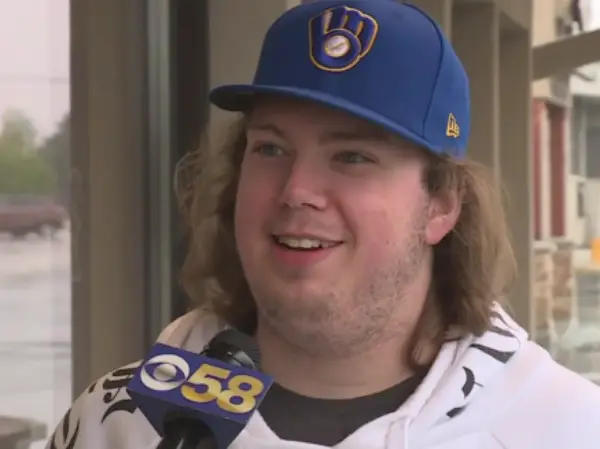 At 1 p.m. on 27 September 2018, the man had entered her home. The woman told Hoffmann to leave and wanted to call the police. However, Hoffmann snatched the phone, grabbed her by the waist and dragged her upstairs. He shoved her, pulled her hair and ripped her shirt. The woman tried to fight back by hitting Hoffmann in the groin, but he punched her in the face – and she ended up with a blackened eye and bloody nose while being locked up in her own bathroom.
Hoffmann then tied her hands and feet together with a power cord and shoved a towel in her mouth to silence her. The woman experienced trouble breathing and feared for the worst – until he decided to call for some Pizza from Domino's.
After Grundl's arrival, local authorities arrived at the house and heard the woman yell "help me" and "please come in." Hoffmann had no choice but to open the door, got questioned and arrested.
Watch the news report in the video below!
Share this story!