Every time while driving his big rig on the highway, Mark King would get a smile from a teenage boy sitting in the front lawn in a wheelchair. Waving at each other has eventually became a nice ritual for the two.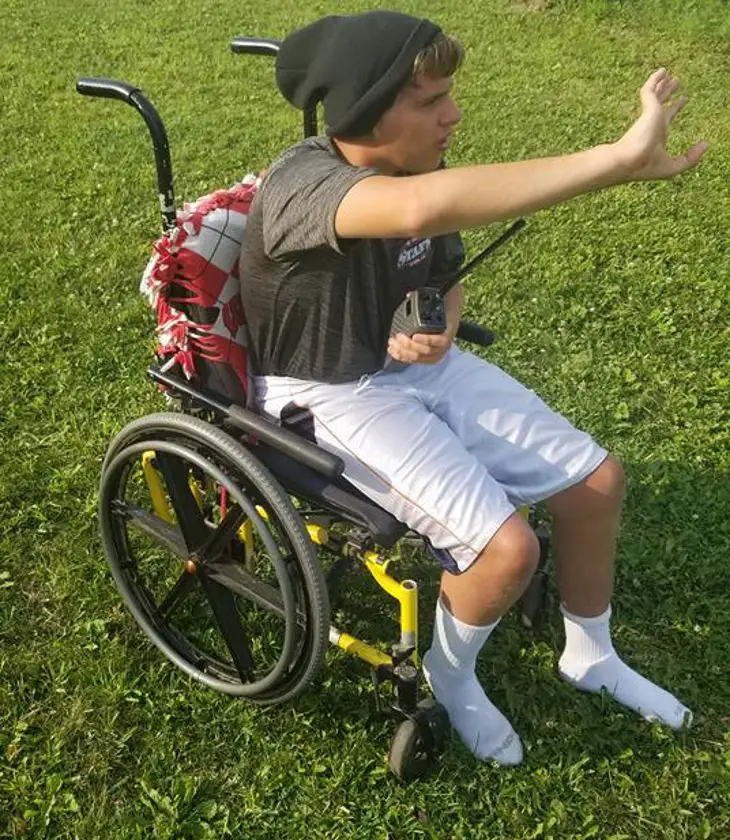 The boy's name is Dakota, but everyone knows him as Bubba. He has Dandy Walker syndrome, a congenital brain malformation that delays development of motor skills, as well as cerebral palsy.
Bubba's mom Peggy Cadd told Transport Topics that because of his two conditions, he requires assistance to walk. But the highlight of Bubba's day is when he parks his wheelchair in the front yard of his home situated along Highway 26 and waits for truck drivers to honk as they whiz by.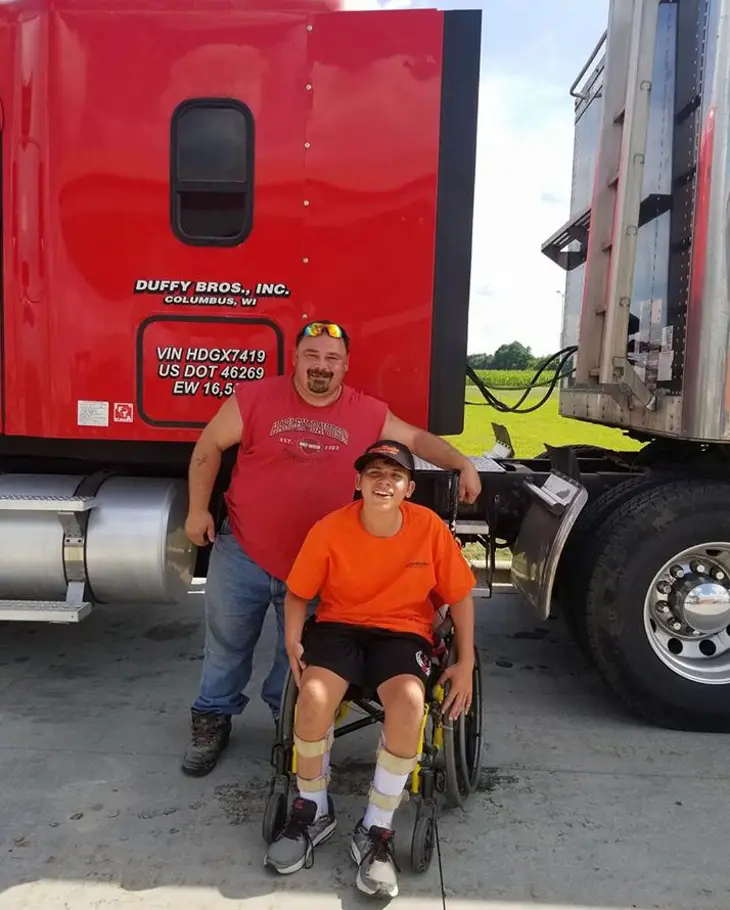 If he's feeling up to it, he'll sit there every single day. That's how Mark caught on to Bubba's love of all things with 18 wheels.
Mark felt bad that he didn't have a horn to honk for Bubba, so he decided to do something else special for the teen. So he left a T-shirt emblazoned with his company's logo on it and a toy semi-trailer truck on the lawn near where Bubba usually sits.
Mark confessed that he grew up with a sister who has special needs and felt drawn to Bubba. The teen is one of 14 adopted children raised by Peggy and her husband Rick.
Seven of those 14 kids, including Bubba, still live at home with the Cadds. Bubba was adopted when he was nine months old.
Peggy shared Mark's sweet gift for Bubba on social media. It didn't take long before others hatched a plan.
Complete strangers teamed up to create 18 Wheels for Bubba. This would be a special 16th birthday party just for Bubba complete with 182 semi-trailer trucks lining the local park.
When the family pulled into the parking lot, Bubba was "amazed." He had no idea what strangers from across the country had done just for him.
Driver Ray Hagen trekked from California to Illinois just so his bright orange semi could make an appearance before Bubba. Hundreds of people showed up to celebrate Bubba's birthday, which was complete with cake and presents.
Bubba made it his mission to visit every single semi and honk the horn of as many as he could. At the party, Bubba was named an honorary member of Owner-Operated Independent Drivers Association and of Dairyland Diesel, both organizations for truck drivers.
Watch Bubba's beautiful reaction when he discovers that all of those semis are there — just for him!