Teachers are those special individuals who are never hesitant to go above and beyond for the well-being of their students. They are not paid much, but they do their best to make the most out of the money they make, including purchasing plenty of materials and helping their students in any way possible.
Courtney Adeleye, the CEO and founder of The Mane Choice hair care products, decided it was just about the time to step in and return the favor to her daughter's elementary teacher for everything she has ever done for the little minds in her classroom.
Namely, Courtney's daughter told her parents how she heard a rumor that her teacher struggled getting to work because she was forced to use public transportation. She couldn't afford to buy herself a car and the commute added hours to her already busy schedule.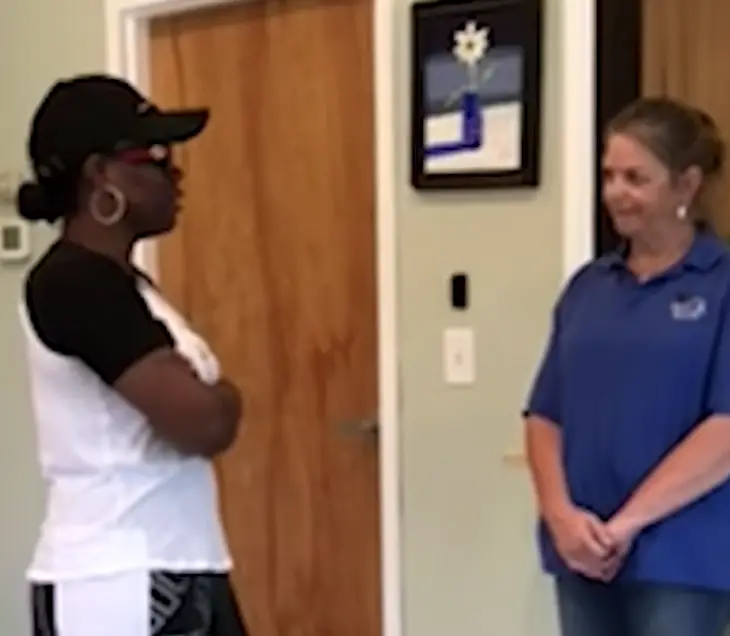 After chatting back and forth about what they should do, Courtney decided they were going to buy their daughter's teacher a brand new car. It was a big purchase but knew having a vehicle would change her life forever.
They went to the lot, selected a beautiful new car and had it wrapped in a bright blue ribbon. This was the surprise of a lifetime and they had to make the most of it.
After speaking to her husband about the teacher's situation, they decided they should try and solve her problem by buying her a brand new car. The following day, they purchased the vehicle and wrapped it in a bright blue ribbon.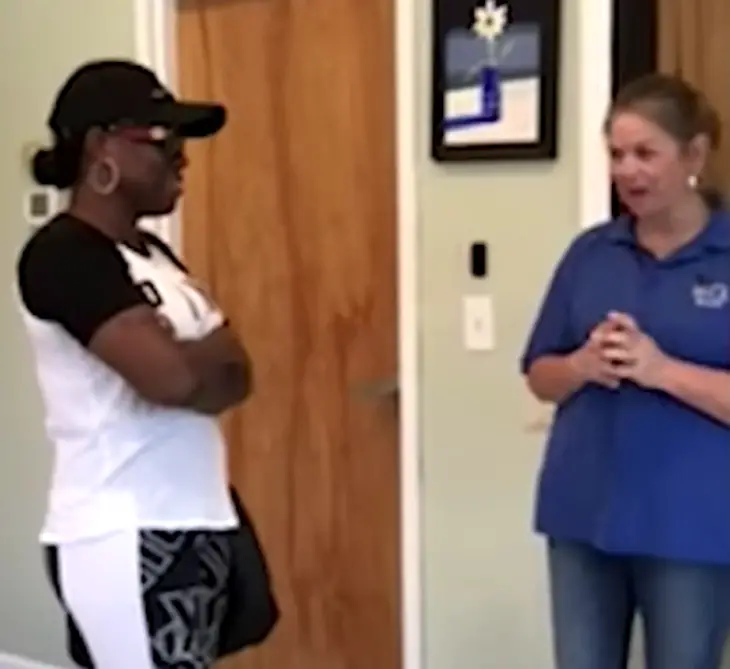 Courtney hoped that the teacher wouldn't feel offended by her gesture. When the moment came for her to hand in the keys, Courtney's heart raced. 
The big reveal was caught on tape and later shared online with the caption:
"When my husband tells me that the teacher who has been teaching my girls for the last few years has been catching multiple buses to get to and from work every day in the hot sun and cold! He said we should give her something I said… say no more! When you ask me to define success… this is my response!"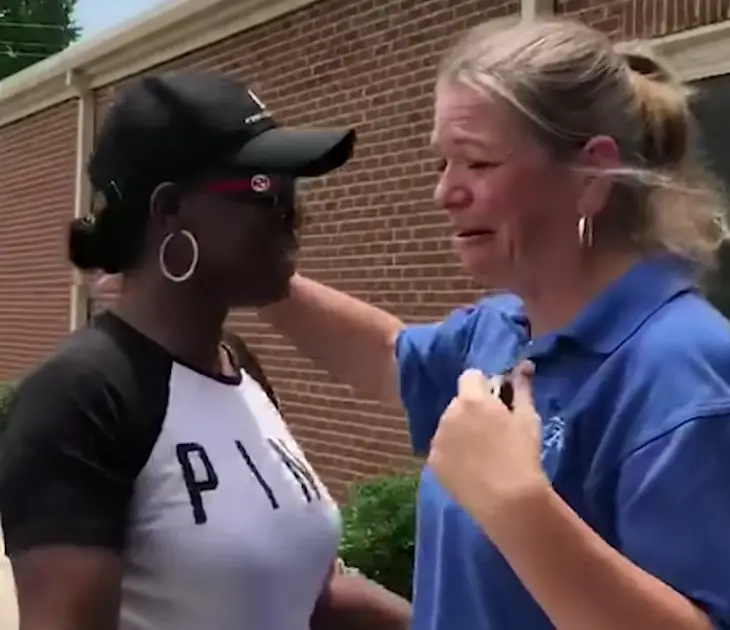 As soon as she realized that she got a new car, the teacher broke down in tears. 
"No more sitting in the cold, no more riding the bus, no more waiting on somebody to come and pick me up!" she said. 
Courtney paid off the car completely. That means the teacher won't have to worry about a car payment on her stretched salary.
We need more people like Courtney in the world – those who will step up and do the right thing when they have the means. She's proof that we can all do a little more for those in need, even if it's a small gesture. What an inspirational woman!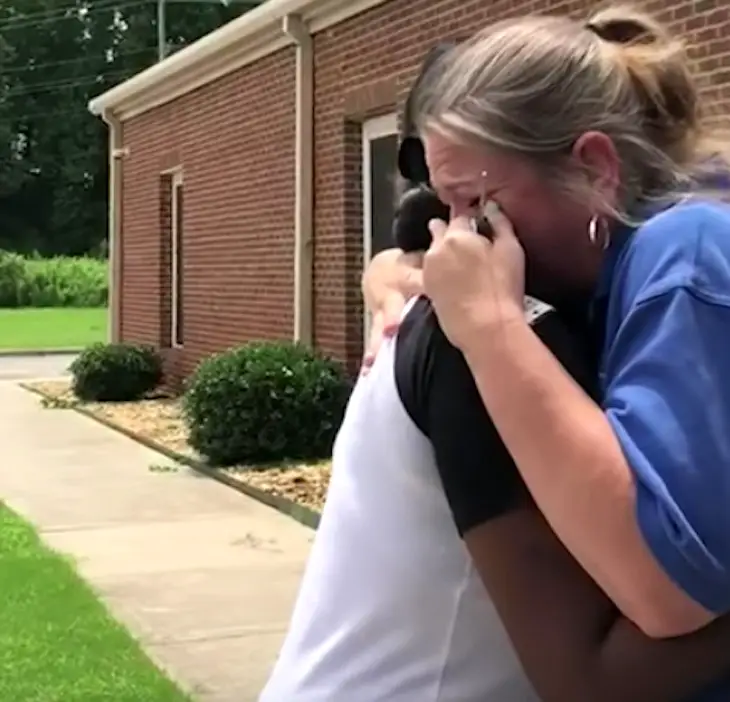 Learn more about their heartwarming story and watch the teacher's reaction in the video below.

Please SHARE this story with your family and friends on Facebook!
Bored Daddy
Love and Peace