When Courtney Adeleye, the CEO and founder of The Mane Choice hair care products, heard that her daughter's teacher was in a dire financial situation, she knew she had to step in right away. According to rumors swirling around the community, her teacher couldn't afford a car and was forced to use public transportation to get to and from school every single day.
The commute added hours to the teacher's already busy schedule! That just wasn't right In Courtney's eyes. So, she and her husband came to a conclusion: they were going to do something special for this amazing woman.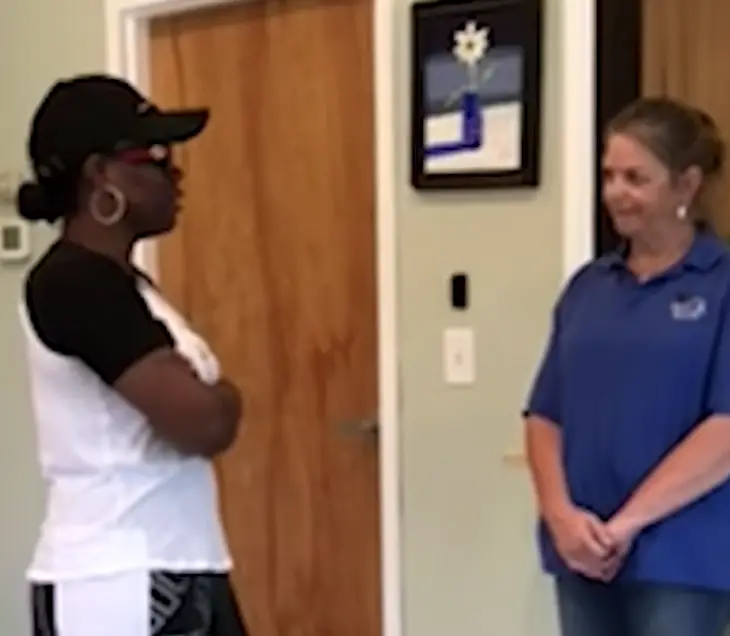 After chatting back and forth about what they should do, Courtney decided they were going to buy their daughter's teacher a brand new car. It was a big purchase but knew having a vehicle would change her life forever.
They went to the lot, selected a beautiful new car and had it wrapped in a bright blue ribbon. This was the surprise of a lifetime and they had to make the most of it.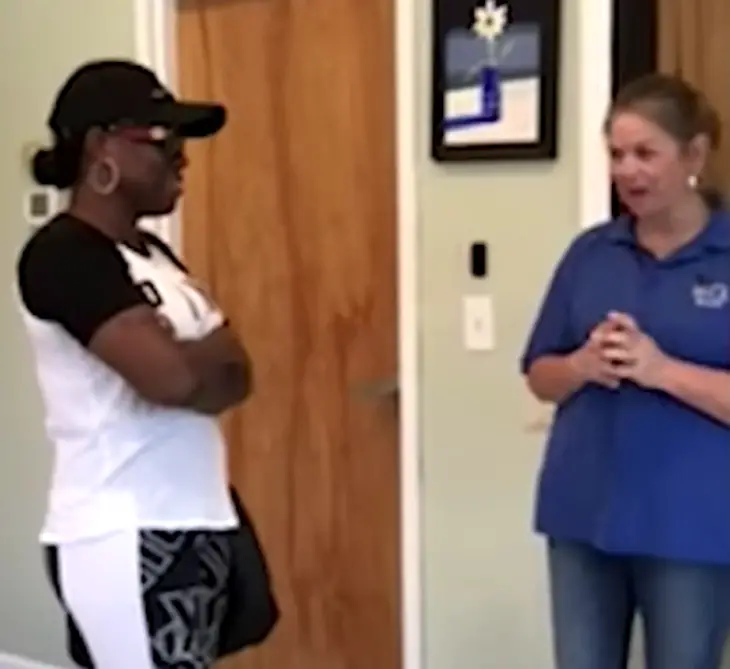 Her heart raced when it came time to hand over the keys. Would the teacher be offended by her surprise? Or would she understand her kind gesture?
Courtney's daughter recorded the big reveal, and she later captioned it by saying,
"When my husband tells me that the teacher who has been teaching my girls for the last few years has been catching multiple buses to get to and from work every day in the hot sun and cold! He said we should give her something I said… say no more! When you ask me to define success… this is my response!"
Courtney would much rather use her wealth to help others as compared to buying herself things she doesn't really need!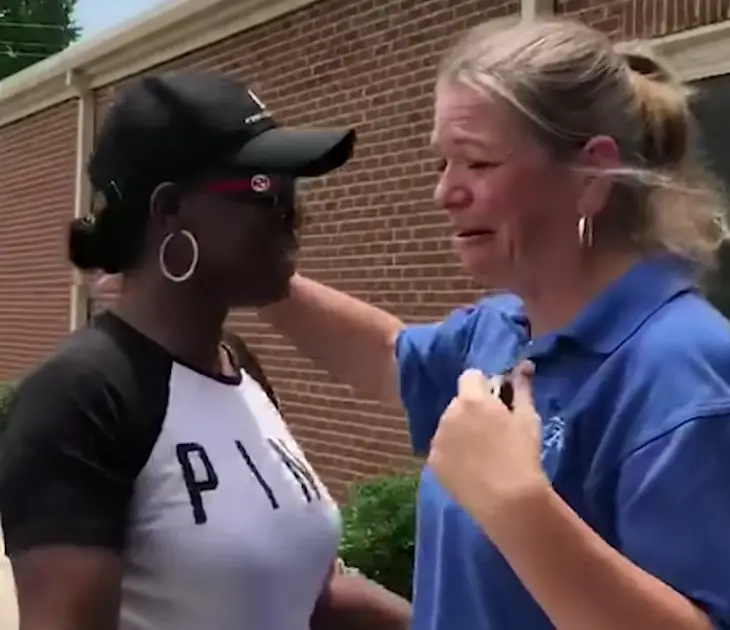 As soon as Courtney handed over the keys to the teacher's new car, the woman broke down in tears. This was the miracle she desperately needed. Her daughter's teacher hugged Courtney close and thanked her over and over again. In a split second, Courtney and her family changed this woman's life!
The teacher gushed excitedly:
"No more sitting in the cold, no more riding the bus, no more waiting on somebody to come and pick me up!"
Not only does the teacher have a cool new ride, but Courtney also paid it off completely. That means she won't have to worry about a car payment on her stretched salary.
We need more people like Courtney in the world – those who will step up and do the right thing when they have the means. She's proof that we can all do a little more for those in need, even if it's a small gesture. What an inspirational woman!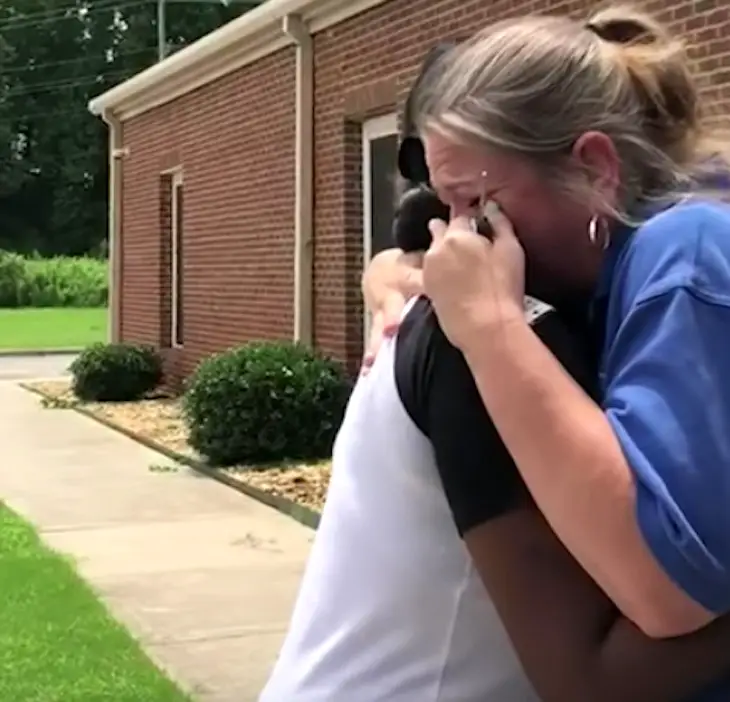 Learn more about their heartwarming story and watch the teacher's reaction for yourself in the video below.