There are a lot of influential people that help run a school, from the teachers to the administration – and everyone in between. They say it takes a village to raise one child, but it takes a team of dedicated officials to make a school run smoothly.
Even though every employee at any school holds a special purpose, some of the workers that don't always get recognized are the janitors.
However, without them, our schools wouldn't be the safe learning environments that our kids need. That's why one group of school children decided to honor their janitor and show him the appreciation he deserves…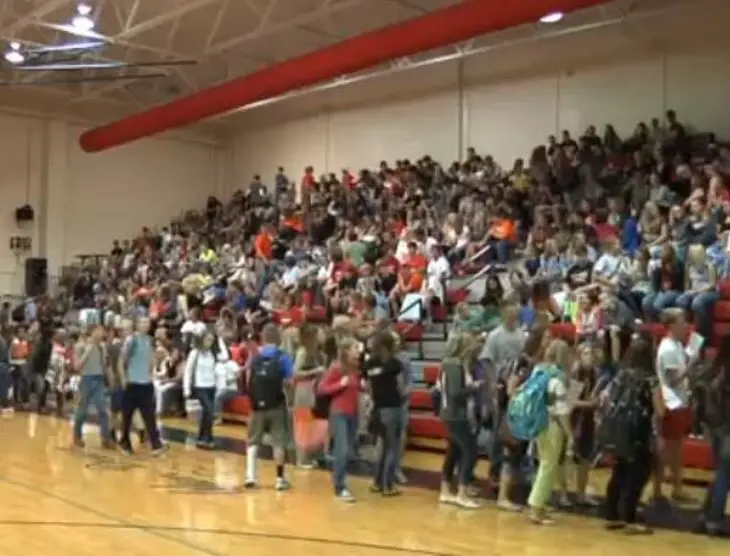 Ricky Spaulding is one of those special people who makes a difference as a janitor and is well-loved at Anderson County High in Lexington, Kentucky. Ricky is a very nice man that does so much for others, but there was something in his personal life he was missing.
His son was stationed in Italy and he hadn't of seen him in a year. Not only that, he also had a new grand-baby he had never met. But, with a job as a janitor, Ricky didn't have extra cash to spend on a plane ticket.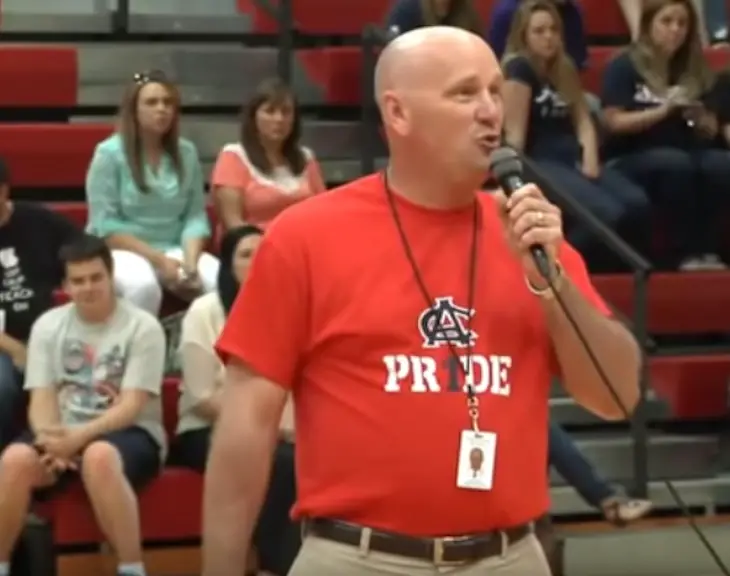 As we all know money can be tight sometimes, so it was difficult for Ricky and his wife to afford to be able to travel to Italy to see his son and grandchild. That is until the staff came up with a brilliant, heartfelt idea.
For weeks, school officials collected donations for Ricky.
They canvased classrooms, asked parents and raised money through a variety of different means. All they wanted to do was provide Ricky and his family the reunion of a lifetime!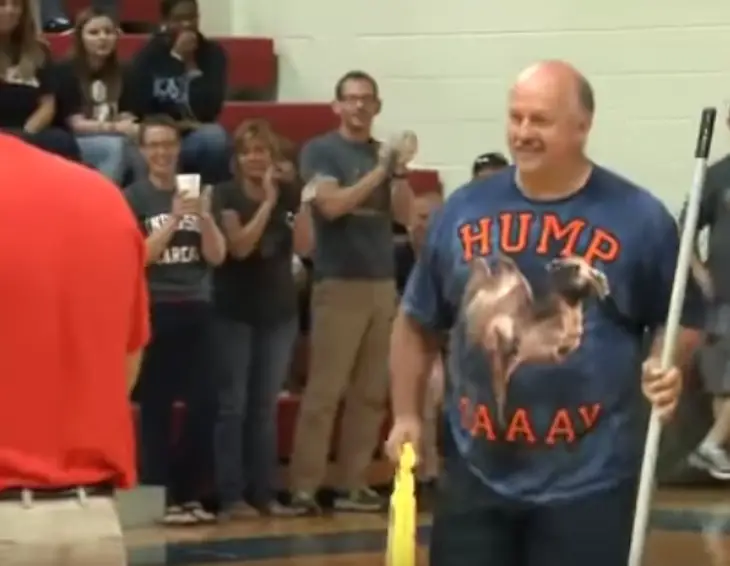 Together students, parents, and staff began raising money for their beloved janitor in order to help the pair get to Italy to spend time with their family. After an amazing $1,900 was gathered, they decided to surprise Ricky with it in a unique way.
When the school gathered to present Ricky with his gift, he couldn't keep his emotions tampered down. How could such a large group of people come together in such an amazing manner?
Talk about a beautiful act of kindness that will never be forgotten! We wish Ricky and his family the best time together ever.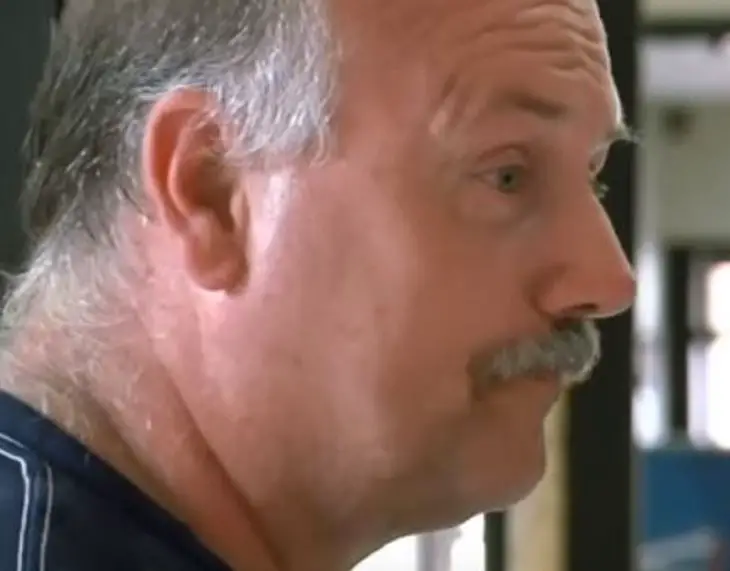 Watch the video below to see Ricky and his wife's reactions to what everyone at Anderson County High did for them.