Everybody loves Dwayne "The Rock" Johnson for he is an amazing father, possesses astounding acting skills, has a body to kill for, and a wonderful sense of humor. He was named one of the highest-paid actors of 2018 by Forbes and we all agree that he deserved it! So when his fans from all around the world learned their favorite actor and his girlfriend welcomed their latest bundle of joy in the family back in 2018, they were all overly excited to see the sweet baby.
The Rock and the mother of his baby daughter, Lauren Hashian, were more than happy to make their fans' wish come true and shared a bunch of cute photos and videos of the little one.
However, there was one video which melted the hearts of everyone who got to see it. And even now, when Tiana is 3 years old already, the video of her having a cute conversation with her father is still one of our favorite.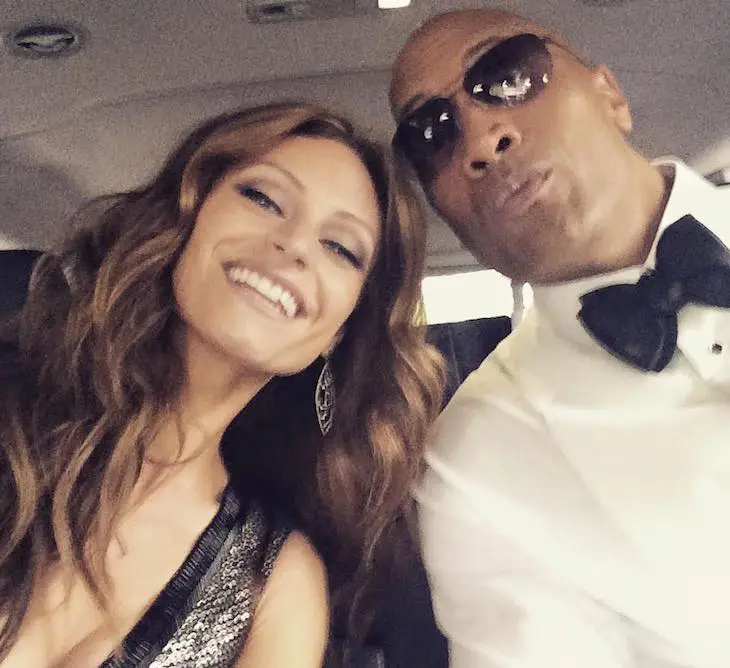 Recalling the time of Tiana's birth, Dwayne says it was a period he'll never forget as it was one of the greatest things he's ever experienced. Speaking to People Magazine, he said:
"I was right there during labor, helping her breathe, every highly intense contraction, every second of pain, right there watching the actual birth, cutting the cord and wiping the tears. Incredible. As men, it's a miracle we should witness because it'll give you a whole new respect for the strength and beauty of a woman)."
The connection he'll have with his sweet daughter will be as strong and as unbreakable as that with his older children. Sweet Tiana and her sisters Simone and Jasmine must be the proudest daughters out there having such a loving and caring father like The Rock.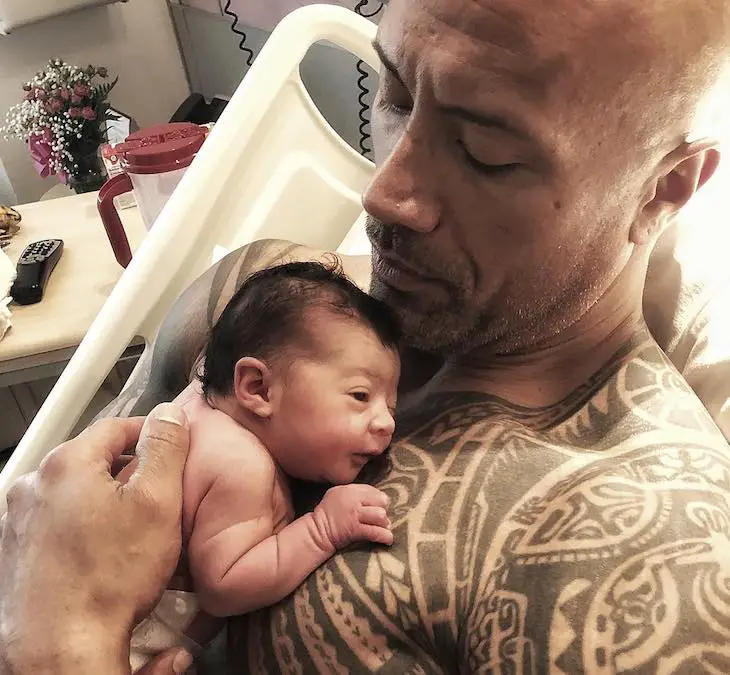 Dwayne is making sure he spends as much time as possible around his family as he just loves seeing baby Tiana growing up with all the love he has to give to her.
Posting the incredibly sweet video, he proved he's the perfect father. The conversation he's having with Tiana is beyond adorable. Along with it, Dwayne wrote the following caption:
"Me: I'm gonna just fish for compliments all day when I hold you in my arms.
Baby Tiana Gia: I'm gonna look up at you with my gummy smile and just love, appreciate and marvel at all this Daddy Goodness I see.
Hobbs [the dog] laying on the floor in the background: Holy [cow]! Please, Baby Tia, stop encouraging him! It's making me nauseated.
For the record, this is the same way I speak to Kevin Heart."
The video was seen by millions of people who got to witness the greatness of the 'gentle giant,' his love for the family, and his incredible sense of humor.
You can take a look at the father-daughter bonding time in the video below.
View this post on Instagram
This is not the first time, however, for The Rock to make our day being funny. When he was teaching daughter Jasmine how to swim, he reveals how she said to him: "Daddy I like your brown boobies" to which he replied, "Thank you baby, but daddy has pecs, not boobies." He even added the hashtag "#MrBrownBoobs."
Dwayne Johnson is special in every way and we can't help but love him.