Very often what looks like a simple act of kindness can go a long way and make someone's day one of their most memorable ones. If we are lucky, we will even capture it on film to remember it even longer.
Regina Thomason recently went to grab a bite to eat with her brother Dwayne Roach at an IHOP in Abilene, Texas – just after his doctor's appointment. That's when Dwayne, who has Down syndrome, noticed something interesting about their waitress Millie's uniform.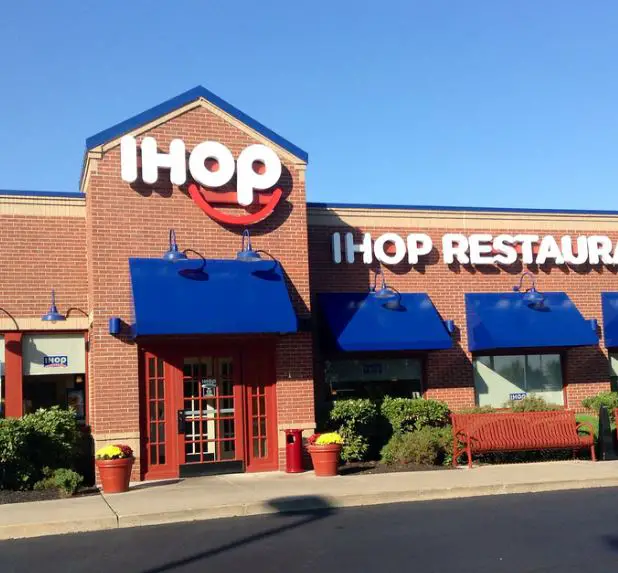 50-year-old Dwayne just so happens to love name tags. So when he spotted the one pinned to Millie's IHOP shirt, he was drawn to it.
Regina wrote on Facebook:
"He told the waitress that he liked her name tag and then told her that his name is 'Captain America.'"
But instead of just going about her shift without another thought about it – Millie decided to do something extra special for Dwayne (AKA: Captain America).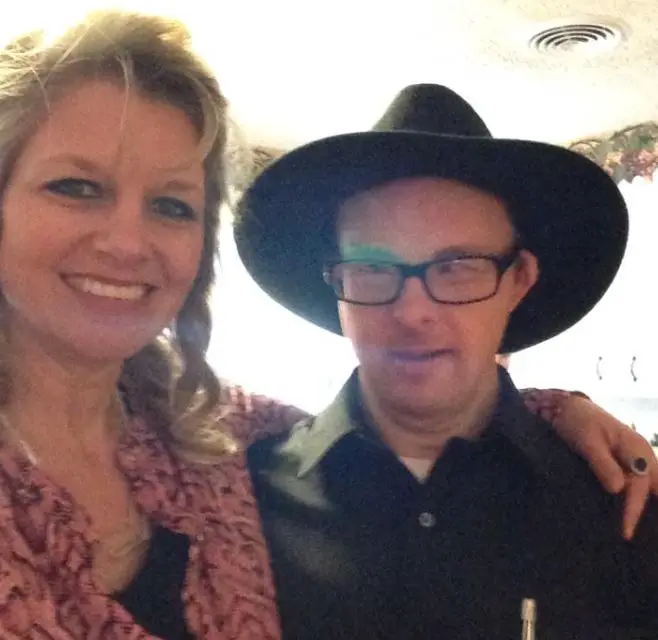 Right before the brother and sister pair were about to leave the restaurant, their waitress Millie approached their table. In her hands she had an extra name tag just for Dwayne!
She reached down and took hold of his collared shirt, pinning it on herself. Dwayne was super happy about his new accessory – which Regina was happy to report featured the name "Captain America."
"Thank you to Millie at Ihop. U made his day!"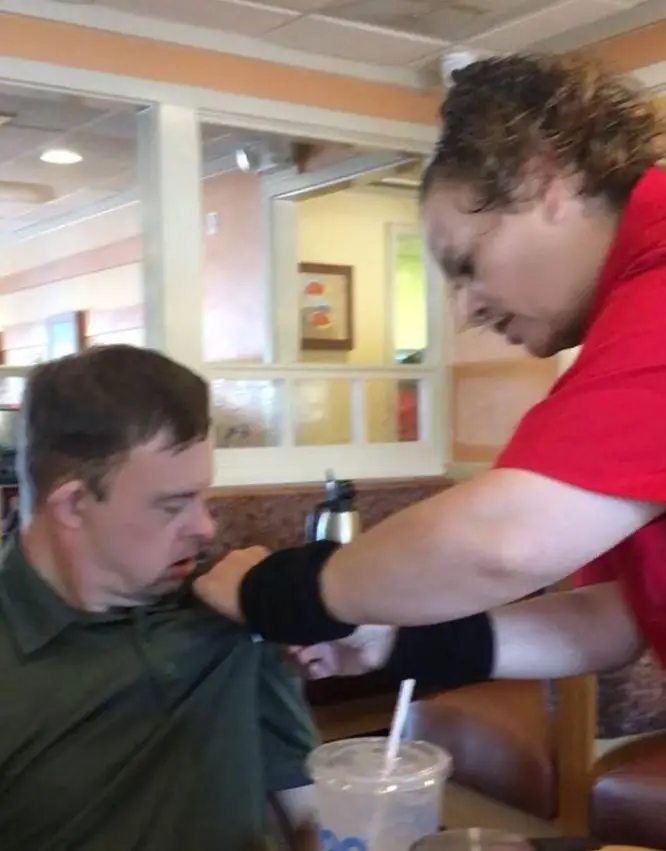 It may seem like a small act to some, but for the pair of siblings it was a huge deal. As it turns out Dwayne likes to collect name tags and badges – and even at times has gone by the name "John Wayne."
As for Millie, this wasn't the only time she's treated her customers with kindness. She told News 4:
"When people come in, I want to make them smile. If they leave happy, it makes me happy."
The waitress also explained how she felt about the situation:
"When he left, I said, 'Bye, Captain America!' and he just giggled. It made me feel good."
Understandably their story's gone viral and is warming hearts across the nation. After all, sometimes it's the sweet little moments in life that can be the most touching!