This is incredibly moving!
The kindness of strangers is very rare, but valued by society. This notion has highlighted the friendship between a man from Indiana and an elderly woman – they became a hot topic on social media! The man in question was Eric Haralson. He was in the middle of his lunch in November 2018 at a McDonald's outlet when suddenly, a woman whom he did not know personally had approached him. The old woman then asked Eric if he would mind if she sat down at the very same table he was sitting at, just for some company.
"She said she just wanted a little conversation, because no one likes to eat alone."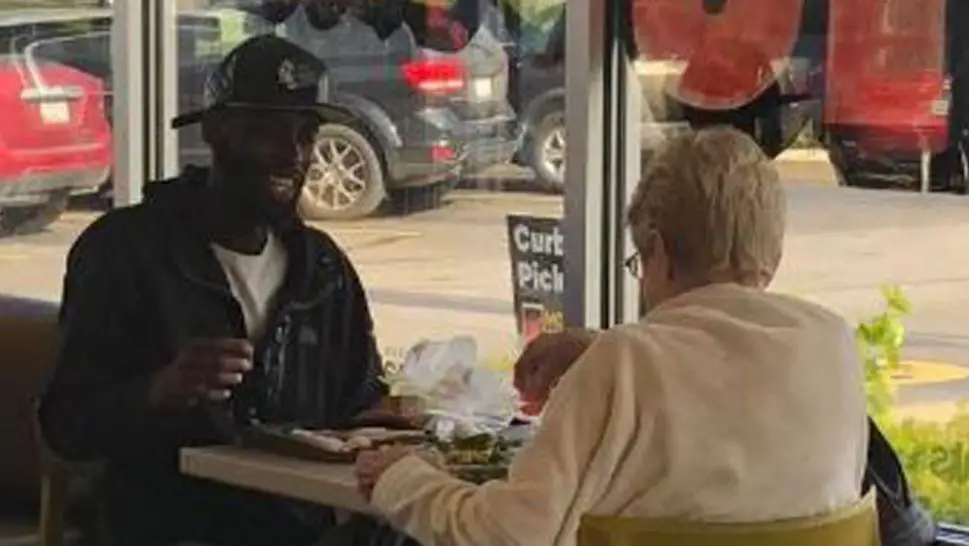 Eric said: "No, not at all." After speaking to her, he even proceeded to clear the table and a seat, for her to sit down. During their friendly chat, Eric learnt that the woman was named Jan, and that she lived in an apartment by herself, located not far from the McDonald's itself.
Midway, Amanda Craft told Eric: "You're such a gentleman. I hope you know you're going viral." Craft was a teacher who had been also dining at the restaurant. What Eric did not expect was that had taken a photo of them and posted it on her Facebook page – and the picture went viral almost instantly. Eric walked her to her car after lunch, and talked for 20 minutes more. The pair even exchanged phone numbers!

"It was so heartwarming to see this man and this older lady sit together, and eat. They didn't know each other, but he was so kind. The woman had a contagious laugh, and my friends and I couldn't help but laugh along," Craft says in an interview.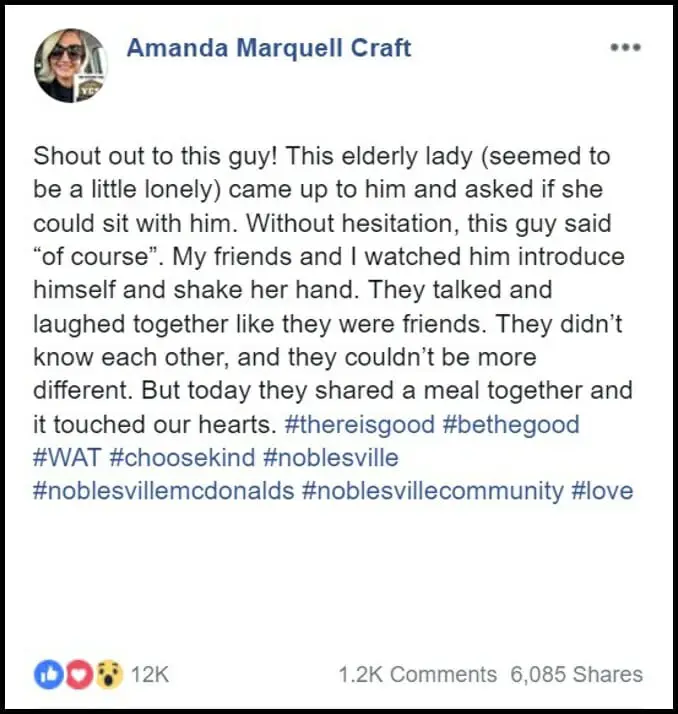 Watch the footage in the video below!
Share this story!