Every parent wants their kids to turn into good people who will respect others and will become valuable members of their community. Many times, however, no matter how much they try to educate the youngsters to be polite and distinguish right from wrong, parents fail sometimes. 
Cierra Forney, mom of 13-year-old Anthony, believed her son would never make fun of his peers, but as it turned out she was wrong.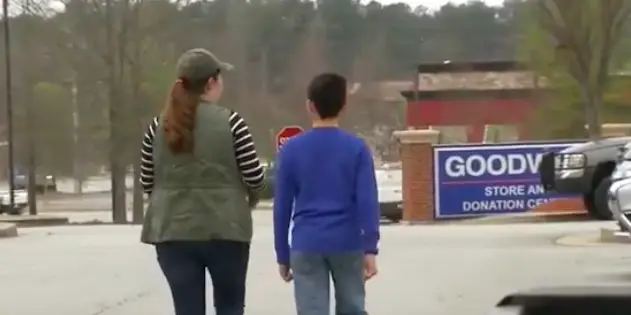 One day she overheard him how he was laughing at one of his friends only because he was shopping at Goodwill. As it turned out, he though that buying cheaper clothes was humiliating. 
Cierra was shocked because she knew she taught him better than that and decided to teach him a lesson he would never forget.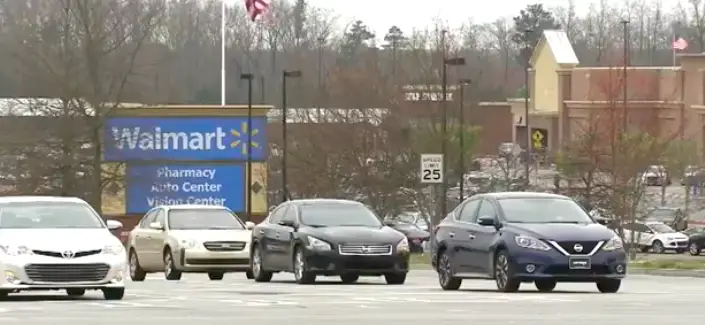 Since he believed that going to Goodwill was a bad idea, Cierra made him do exactly that. So she gave him $20 and told him to buy his clothes for the week from that store.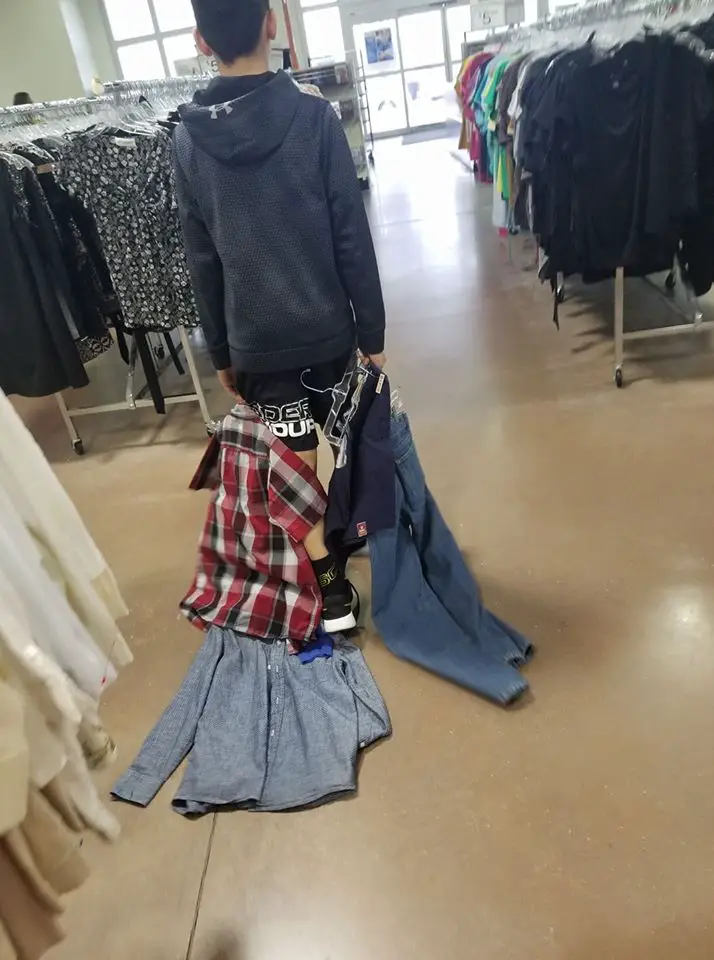 The best part of the story is that the money was his. He earned them hard and he was now about to spend them at the place he detested.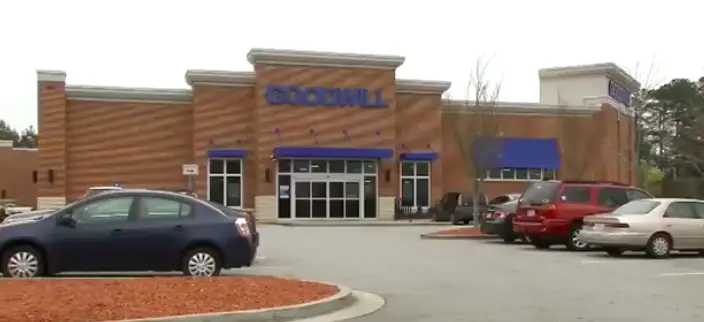 Cierra then took a photo of Anthony and shared it on Facebook along with the story behind it. People loved the way she handled her son's bullying and said how she deserved the parent of the year reward. 
The photo went viral in the blink of an eye. More than 778k people liked it and 169k took the time to share their thoughts. 
This is Cierra's original post that made many parents praise her for her parenting skills.  
"So lately, my 13-year-old son had been acting a little… entitled. Acting like he's too good to shop at Wal-Mart or making snarky comments about kids at school who shop at the goodwill and quite a few other things. I don't tolerate that. Today, he took his own 20.00 to the goodwill to buy clothes to wear the entire week to school. Whatever he found is what he would have to wear. He isn't happy and shed a few tears but I firmly believe in 15 years he will look back and laugh at the day his Mom made him shop at goodwill. I want to teach my kids that money isn't everything and if you have to degrade other people because of where they shop, then you too will shop there. Side note, I love the goodwill!!"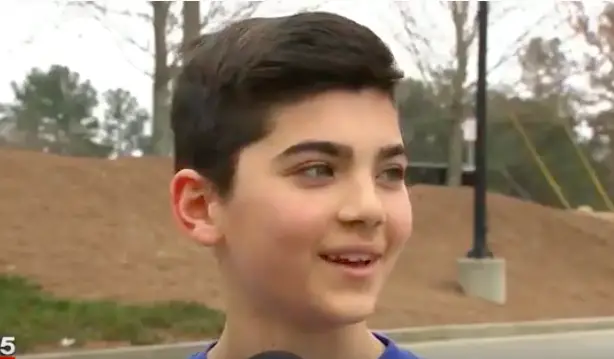 "Don't be spoiled, I might just tell them to be thankful for what you have," Anthony told Fox 5 News, about the lesson he'll share with his friends.
If we are about to fight against bullying as a society, we have to stand together and keep a close eye on what our children do and how they treat others. 
Learn more of Cierra in the video below and make sure you share it with friends.