Service men and women sacrifice a lot for the country. So every night when we get into the comfort of our bed, we shouldn't forget that many of our people who serve in the military don't get that opportunity all for the sake of our safety and well-being.
The life of deployment has deep effects on many of the veterans. It's not uncommon for them to suffer from Post Traumatic Disorder and have difficulties adapting to their life back home. As a result, in 2017, more than 6,000 veterans took their own life. 
The Department of Veteran Affairs announced this devastating data and put it more simple, saying that this number counts for 16.8 veteran suicides per day. 
An Afghanistan veteran and former corporal Travis Snyder was aware of these numbers, but was still shocked and angry when he learned of the suicide of one of his friends whom he served along with. 
"Before that I read about it and had awareness but I didn't fully understand the magnitude that this epidemic has on people." Snyder said.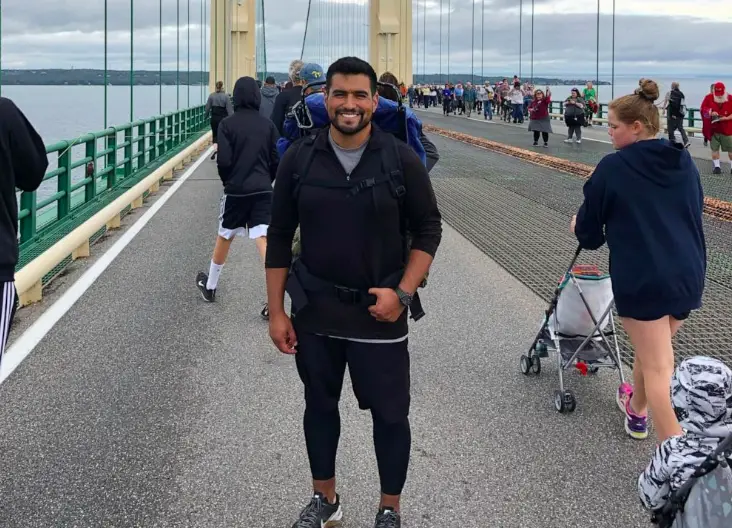 Snyder knew something had to be done. He couldn't do a lot all by himself but he was aware that every journey starts with a single step.
Raising awareness of the veteran suicides became Snyder's personal goal and mission in life.
He undertook an adventure; to hike 810 miles around Lake Michigan for 42 days. Before he started, he created a Facebook page where he planned to document his journey. He didn't really expect for many people to learn of what he was doing, but soon after, his story spread around and was featured on FOX News, CNN, ABC and other news outlets. 
In order to fund his journey, Snyder sold his jeep and other of his belongings.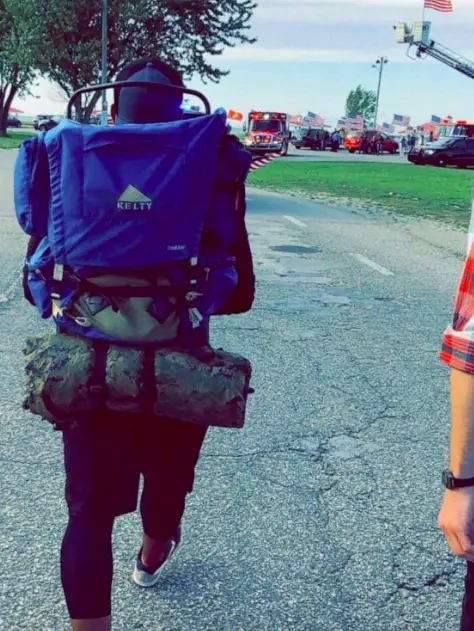 Snyder walked around 20 miles every day of his journey. He was stunned of how many people were interested to learn where he was and how he was doing. His initial plan was to sleep outside and camp, but kind strangers offered him their place every step of his way. 
"Every single day people were reaching out to support the cause whether it was a roof or a meal… I did not sleep outside once." he said about the trip.
The journey ended and Snyder's goal was achieved. He wanted more people to become aware of the devastatingly huge numbers of veteran suicides. His Facebook posts were seen by thousands of people who offered their kind words and support. 
"I'm still getting messages and phone calls from people who just want to talk and share their story," Snyder said, "Just when I think I understand the magnitude, I learn more."
He says that his Facebook page will be active and invites people who lost a loved one of suicide to share their story and provide support for veterans who find it hard to hope with their life back home. 
"I feel humbled and honored to share the burden of those who are still healing from losing a loved one or feeling the pain of someone going through challenges that they've been facing."