Jimmy Fallon again blew our minds with his extremely amusing "The Tonight Show". Just by watching him and his comical acts, the laughter is guaranteed. Adding to all of that another funny man, you get a mind blowing comedy show.
Who doesn't laugh and enjoy with Jamie Foxx talented acts? I bet no one. This time the forces are joined, Jimmy's prepared games and tasks and Jamie's multi-talent abilities amused the crowed like never before. Once again we could see that Jamie is not only a great actor, but very good singer as well!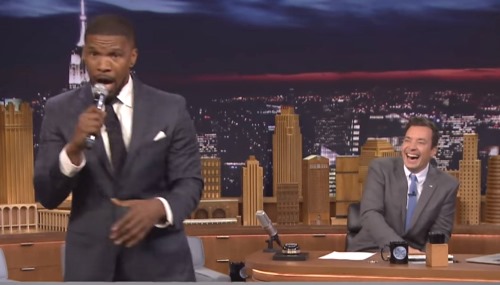 Jimmy's famous 'Wheel of Musical Impressions' has never been more entertaining. He didn't have to say twice to Jamie to step up and take the microphone in his hands. And man, he sings! Starting with Mick Jagger's song, Jamie nailed all songs planned for the game. Loads of laughter, positive energy and jokes fill up the studio. For sure, Jimmy has to expend the list for the next time when Jamie is a guest in the show.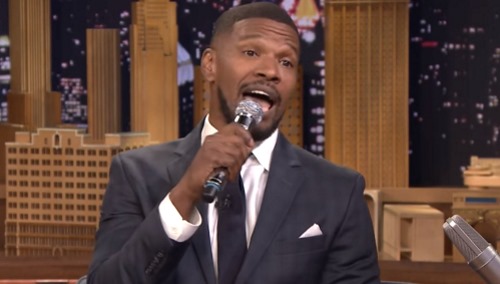 However, the real final spin is the later part of the Jamie's performance. He impersonates a female. Nothing more humorous than that. Jamie made sure your smile is on your face. Both comedians did a great job! Their plan is working, we cannot stop watching and laughing at their extremely funny performances.