When most of us think about the dentist, frightening images of sharp tools, screeching machines, and grisly older men come into mind. But this dentist is here to change our perception of dentists – and he's doing so with a fun rendition of Drake's "In My Feelings" dance challenge.
While the song plays in the background, Dr. Rich Constantine of Constantine Dental in Greenville, South Carolina boogies like the best of 'em. He had no idea his video would gain so much attention online, but we understand why it did…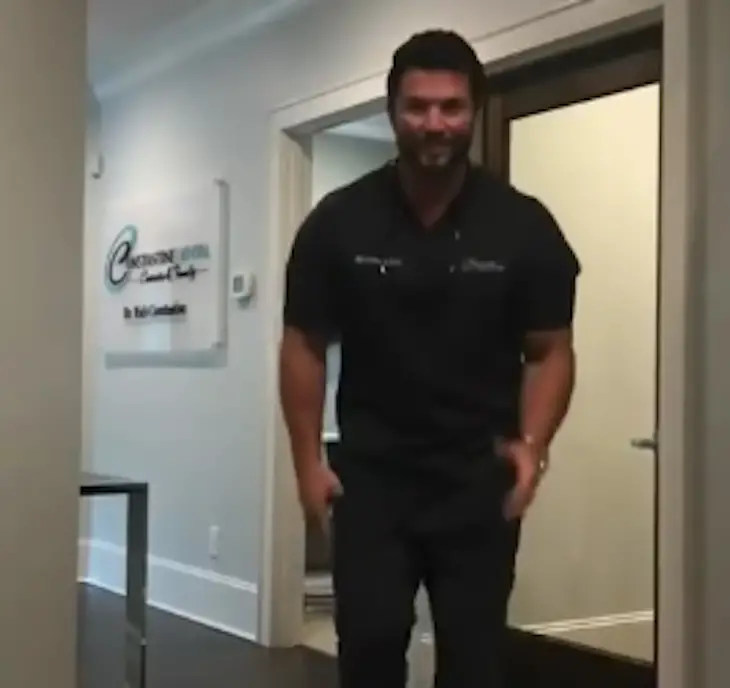 Dr. Constantine performed all of the moves to the "In My Feelings" challenge – but this time, he called it the "In My Fillings" challenge!
The "In My Feelings" or "Shiggy" dance challenge began shortly after (the hip-hop artist) Drake's song "In My Feelings" went viral. Fans began posting videos of themselves dancing to his words and the best renditions started to gain attention online. That's when Dr. Constantine got the good idea to record his own version!
People from all over the world were blown away by the dentist's fun moves. He even got a little special attention from women. One viewer wrote:
"I found myself looking for his wedding ring, then I remembered that I'm married."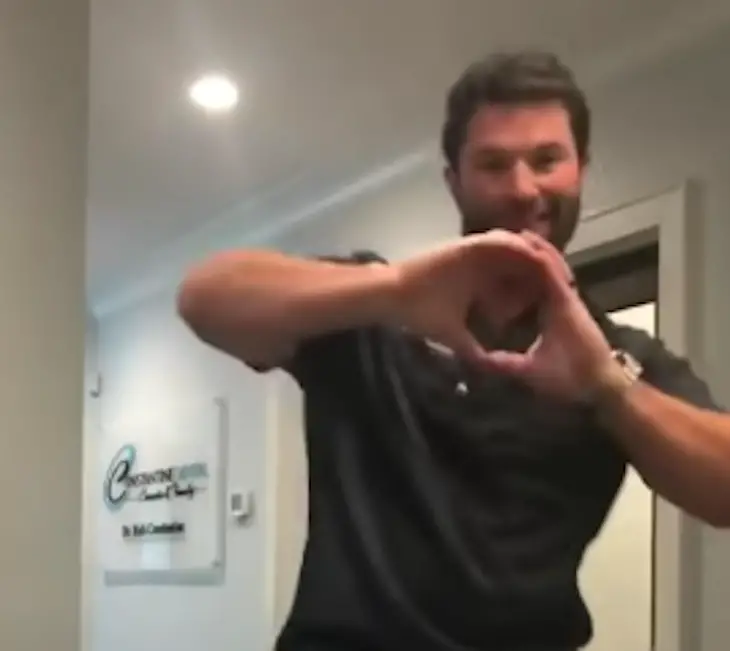 Since his video has totally blown up online, Dr. Constantine had to go back on his practice's official Facebook page to share an update.
"Until the other day, I was just known for some wedding dancing and some dance battles with my wife Trish at home in the living room. This is all to make people realize that going to the dentist can be fun and that we're just here to make you smile."
While all of the women pining over Dr. Constantine are probably disappointed to learn he is, in fact, married, we can all use the reminder that dentists have a tough job! They just want to help us show off our best smile – yet, they get such a bad reputation!
Be sure to show your dentist a little extra appreciation during your next appointment!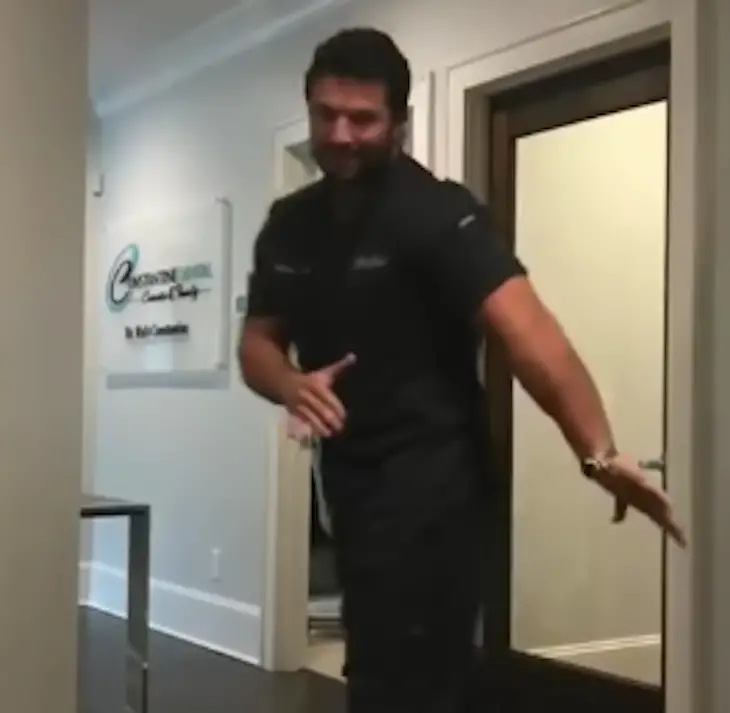 Watch Dr. Constantine's awesome version of the "In My Feelings" challenge below. What a fun dentist!