They say age is just a number – and no one embodies that type of youthful thinking like Gramps! On his 102nd birthday, Gramps doesn't want to sit at home or eat a boring piece of cake, he wants to get up and moving. That's why he asked the family to put the boat in the lake and get ready for a lake-side day of fun in the sun. It doesn't matter that he's ringing in his 102nd birthday – he's ready to party. So when Gramps and the crew dropped anchor in the middle of the lake, there was no more waiting around. He wanted to jump right in!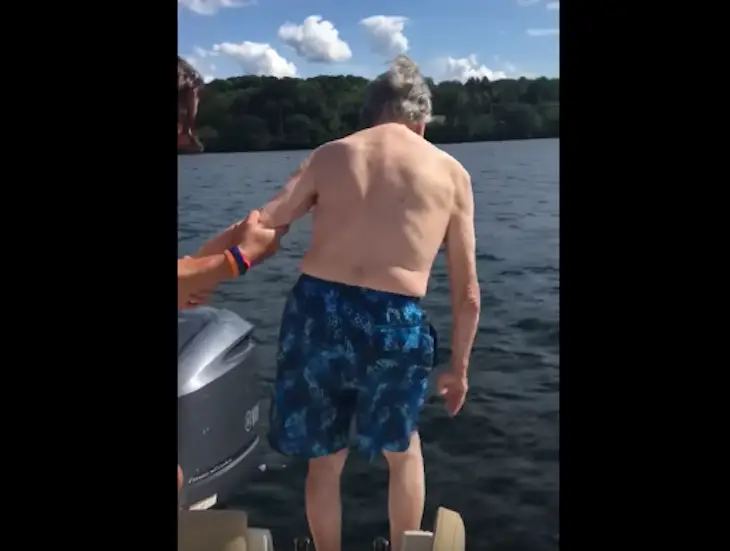 At first, Gramps watched from the boat as his younger loved ones swam about in the lake. It looked like so much fun! Even though his body didn't work the same way as it used to, Gramps wanted to take a dip with everyone. While he was certainly pleased with the idea, everyone else was worried. Could he handle swimming in such cold water at this age? After discussing it among themselves, the younger family members decided to help Gramps into the chilly lake. But he had another idea! He wasn't going to wade cautiously into the water like a wuss – he wanted to take life by the horns instead!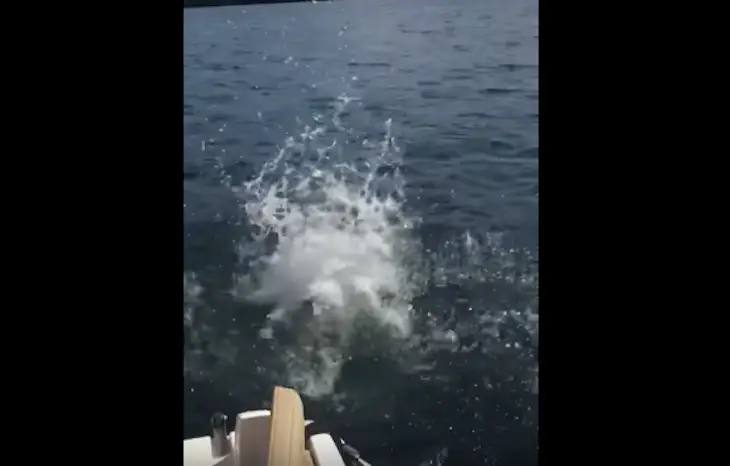 With a little help from his grandchild, Gramps dove into the lake with the grace of a swan! His loved ones watched with smiles stretched across their faces as Gramps swam happily with the group already in the water. He may be 102, but he still wants to get the most out of life. Take a peek at this heartwarming celebration of life in the video below. Gramps' outlook on birthdays is an inspiration to us all!