A lot has been said of the love between Goldie Hawn and Kurt Russel, and one thing we can all agree on is that what these lovebirds have is what we all look for in life. Despite not getting married, their story has been going on for 38 years and according to them, the decision not to tie the knot is what made their relationship last that long.
On March 17, Russel turned 70 and Hawn surprised him with an iconic video of the two taken during an award ceremony when it looked like someone would pop the question. That definitely made fans laugh.
View this post on Instagram
Along with the clip, Hawn also posted a touching message: "Happy birthday baby! What a wild ride. No, we never got married but one thing that continues to grow is our love."
She then added, "You're a wild one, brilliant, lovable, childlike, perfectly maddening, a father supreme and deeply funny! I can't imagine my life without you at any age, Kurt Russell. You're the catch. And you're all mine."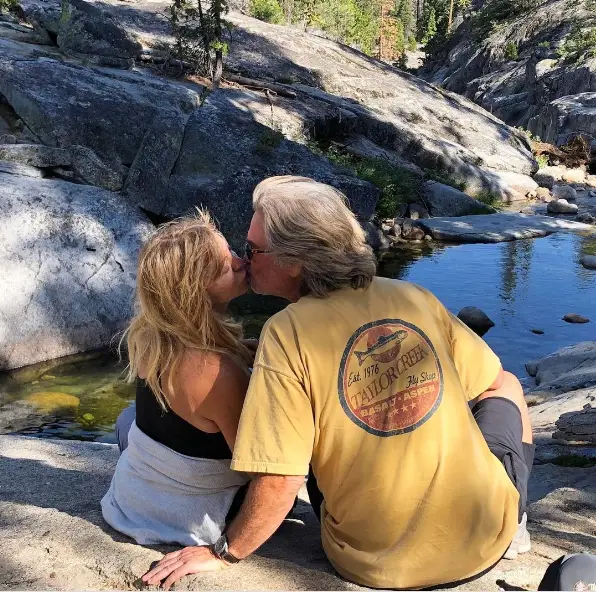 Hawn's children also wished their Pa a very happy birthday.
Both Kate and Oliver Hudson have opened up about their relationship with Russel on many occasions and spoke of him as of the father figure in their life.
"I often wonder how different our life would have been if he never entered the picture. How different I would be. Let me fill you in," Kate wrote on Instagram. "He's a pick up your boot straps kinda dad. Don't cry, shake it off you're ok, kinda dad. Don't let 'em push you around you got this, kinda dad. Don't listen to the noise you're doing great, kinda dad. Shake those hips like no ones watching, kinda dad. Always get back on the horse, kinda dad. Never miss a show or game, kinda dad. Kids before anything, kinda dad. Work hard play hard, kinda dad. My girl can rule the world, kinda dad."
"He's an original. One of kind. A powerful, intelligent, talented, loyal family man," Kate added. "He has taught me that we can all exist with immense love through our differences. And his dedication to my mother and their fight for love forever is as admirable as it gets. I love this man so much!"
Kate and Oliver are not on good terms with their biological dad who asked from them not to use his name after Oliver wished him Happy Abandonment Day on Father's day and praised Russel, whom he considers his father.
We wish Kurt Russel a very happy birthday and many more to come. He is a very special person loved by everyone in his life.