A couple of days ago, one dad from Australia shared with the world an incredible family moment that melted everyone's heart.
Little Macy was born deaf and she never got to hear her parents' voice, neither did she know how hers sounded like. But finally, that was about to change thanks to the advances in the field of technology and hearing aids.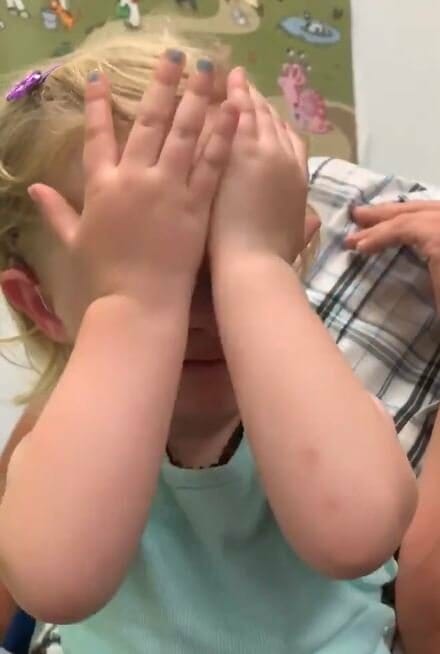 When the Aussie father, Tristan Storer, saw his girl being both puzzled and excited at the same time after she heard voices for the first time in her life, he couldn't contain his happiness.  
The sweet little girl touches her ears in confusion and is left overwhelmed by the incredible experience. Little does she know her life is completely changed forever. 
She'll get to hear music, songs, birds singing, and her family's kind words of love and encouragement. 
The first song she got to listen to is Hot Potato by the fun group every child is crazy about, The Wiggles. 
Along with a video of the incredible moment, Tristan wrote: "Today our youngest daughter had the sound 'switched on' for the very first time. Can't speak highly enough of the team at hearing Australia who have guided us through this journey over the last month. #oneprouddad#hearingaids"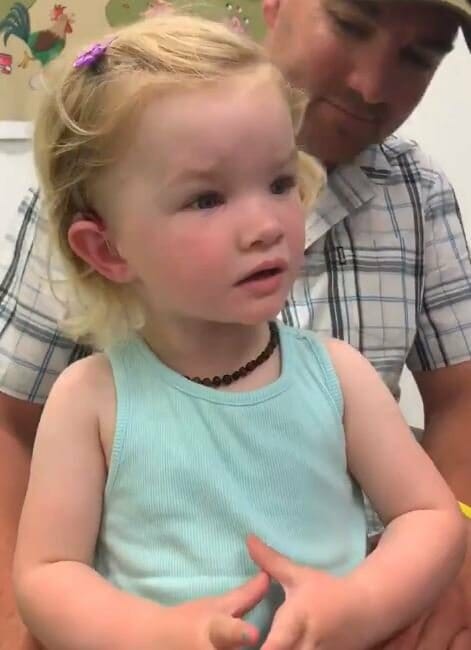 Being surrounded by so much negativity every single day, this heartwarming video came as a refreshment and people couldn't help by share their excitement and happiness for sweet Macy.
In just a couple of days, the video has been seen more than 2.6 million times. Well, that doesn't really come as a surprise and once you see it you'll definitely agree with us. Enjoy!