You never know when the tragedy will hits your family. One moment you enjoy the beauty of life, and the next you struggle with the a deadly threat. Those moments are difficult, and knowing that there is nothing you can do is even more painful.
This is what exactly happened to Moore-Williams family and that shook them like nothing else by then.
Lee and Francesa's love resulted with giving birth to two beautiful kids, Bella and her brother Bobby. Until Bella turned 14 months, everything was perfect and lovely. But, then, something terrible happened. Bella was diagnosed with Mitochondrial disease.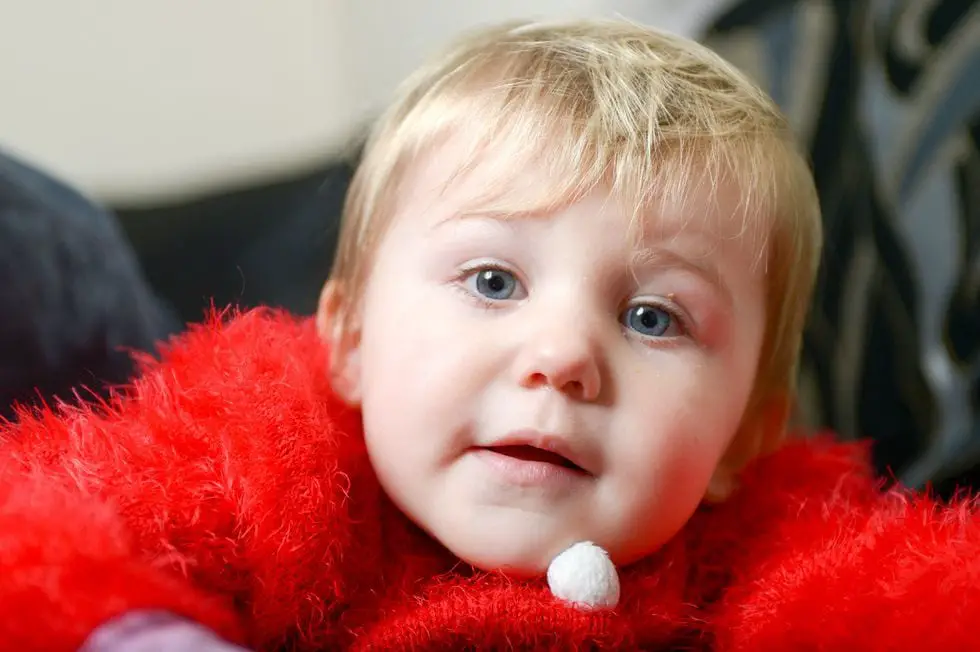 The disease devastated the family and made the kid suffer a lot. She started losing hair, she got chest infection and Bella even started losing her abilities to move. All of these things added to the doctor's announcement that they do not expect her to survive crushed the family. Francesa recalls:
"We were told three times that it's not looking like she was going to survive, so every day we were sat at her bedside praying."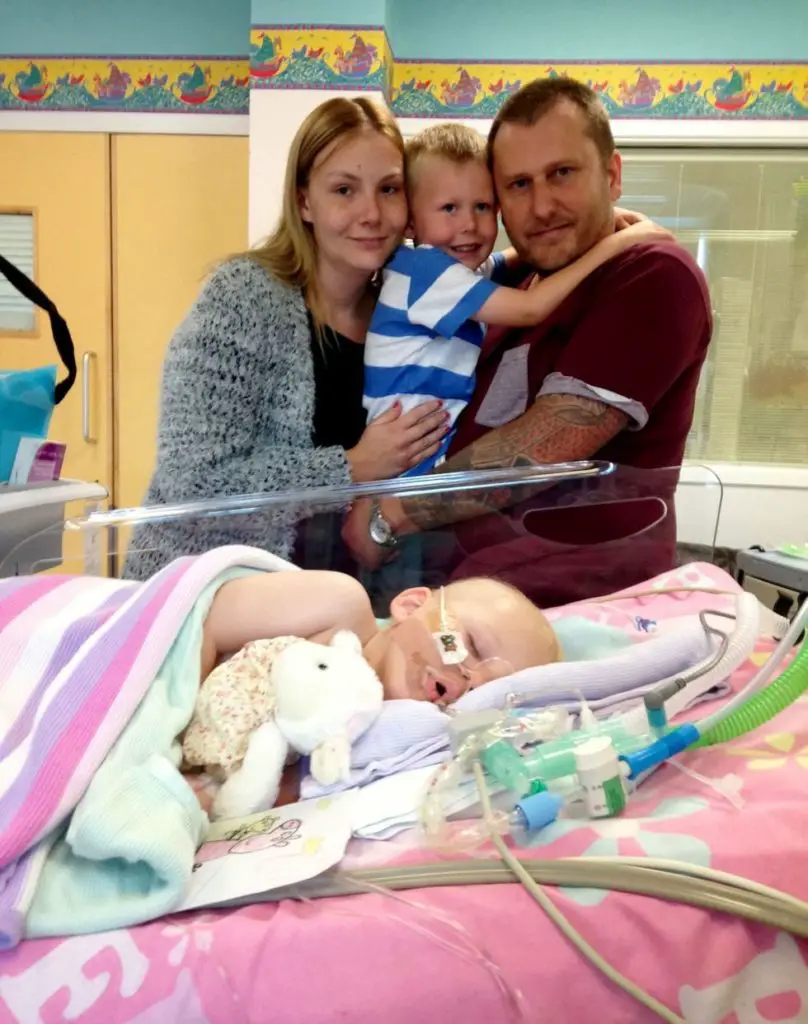 After several unsuccessful attempts to take Bella off the ventilators, the doctors gave up. Francesa adds that those moments were "very traumatic and we had the whole family by our sides".
As the end was approaching, their saying goodbye to the little angel was inevitable.
The family gathered around the young patient and took, what was supposed to be, their last photo with Bella. Soon afterwards the ventilator was switched off, they kissed the girl and were left in tears.
However, a miracle happened in the next 30 minutes. Bella started moving and crying.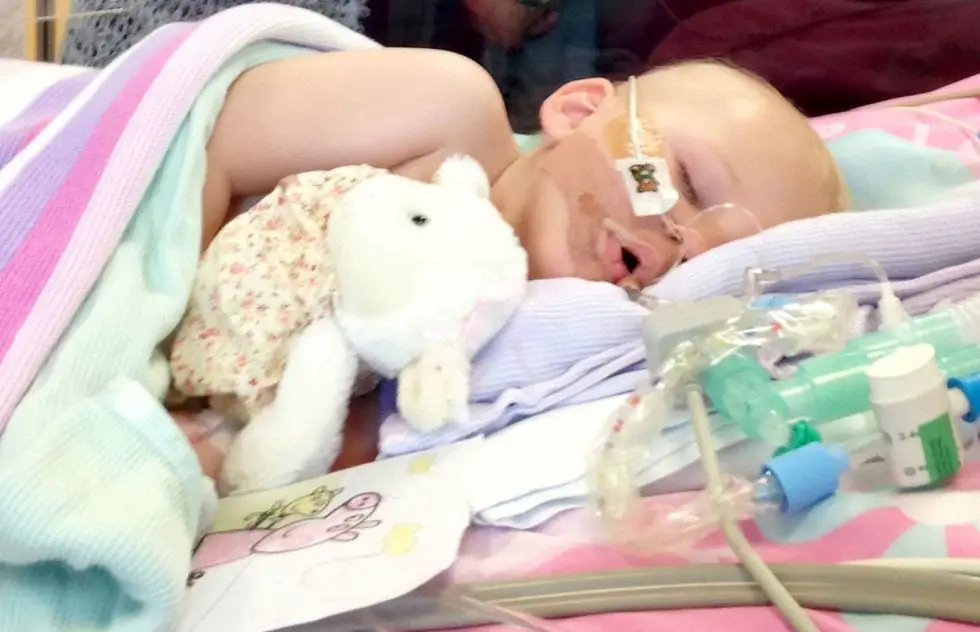 Bella started showing signs of life and the hopes were back on. Doctors examined the girls once again, now without her being attached to the ventilator, and they stated that the girl will indeed survive.
That was the best piece of news they got in their lives.
Francea says:
'30 minutes later her oxygen levels were back up to 100 per cent and the traumatised parents were later told Bella would survive.'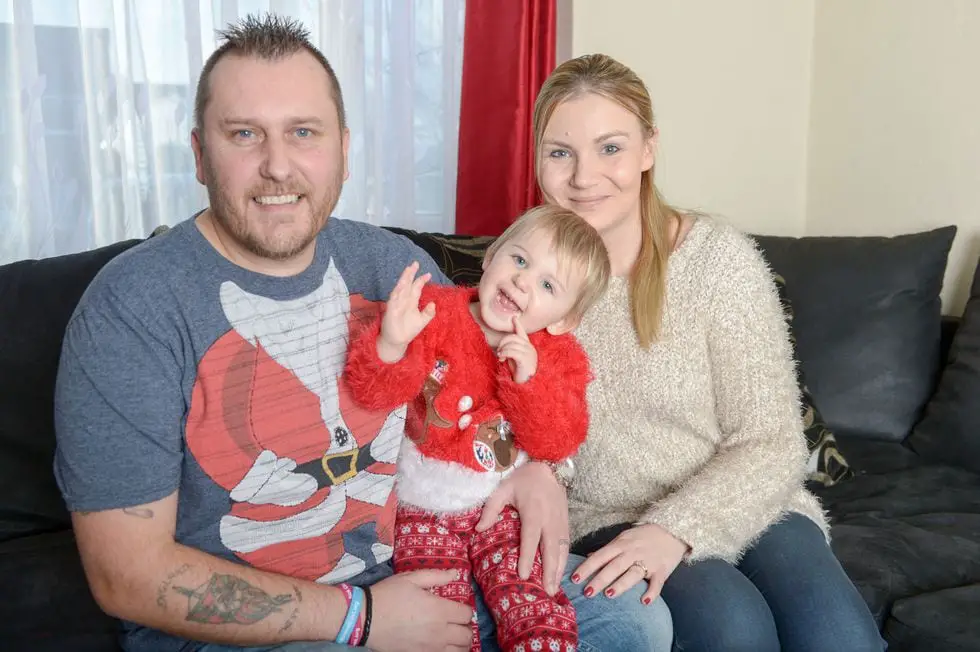 Bella's recovery is still ongoing. However, the life-threatening conditions are long gone. With the help of the pills, she may continue enjoying her life with her lovely family.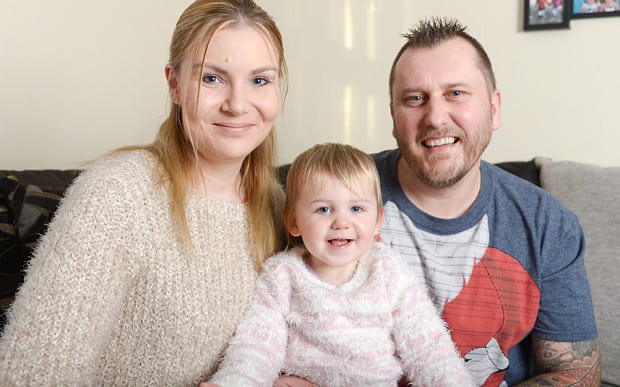 Bella is a fighter and she proved that love can do miracles. Her parents' last kiss provoked some higher power that gave her life back. We hope for the best!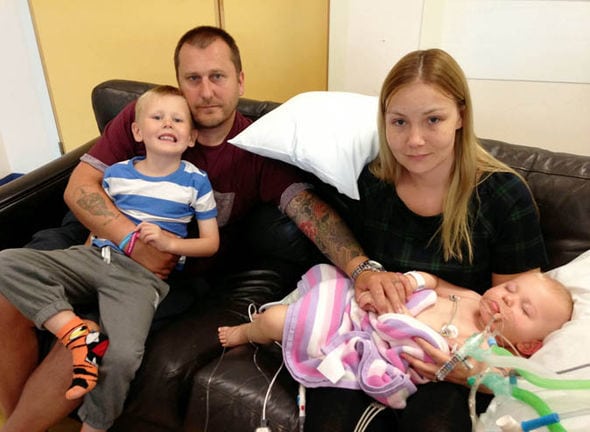 "She's about eight months behind where she should be but doctors are confident she will pick up quite quickly. She's at nursery and to look at her you wouldn't think she's been through what she has" – says Francesa.