If you're paying attention, you can always find a way to help those around you.
In a viral video that's warming hearts all over the world, we meet a humble builder named David Love from Victoria, Australia. Recently, he was grabbing a quick bite to eat at McDonald's with his partner, Melanie Langley. As David stood at the counter placing his order, he noticed an elderly man digging through his change to pay for his meal.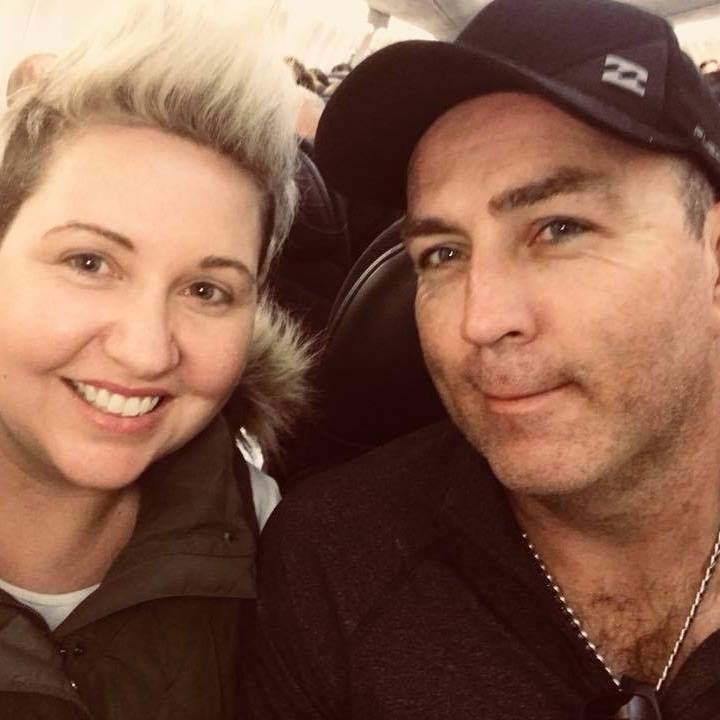 Quietly, Melanie took out her phone and began to record video. She knows David well, after all, and she was sure he would do something kind. Hoping to share a moment of happiness with the world, Melanie aimed the camera at David as he did, in fact, step up to help the man.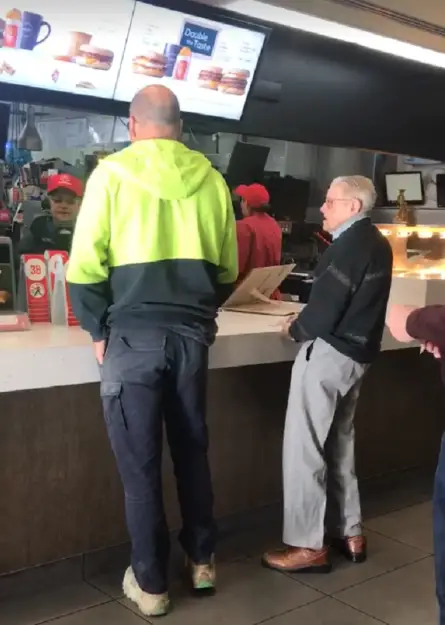 David quickly pays for the man's meal with his own debit card, and the man thanks him profusely and steps to the side to wait for his order. "There's still some nice people here," the old man tells him.
Although we can only see David from behind, you can tell he's considering something as he stands there at the counter. Wordlessly, he reaches into his pocket and takes out his wallet a second time, this time removing a bill and stepping back towards the man.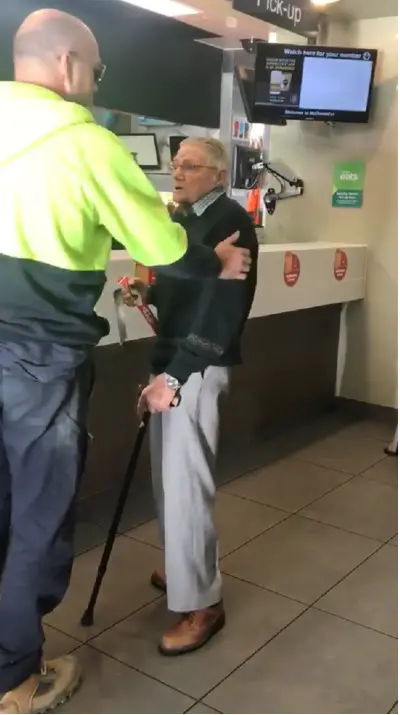 "That's for your next coffee," he says over the man's faint protestations. "Put that in your pocket."
The grateful man accepts the money, telling David, "Thank you very much. You're a gentleman, thank you."
When David returns to Melanie, he explains that the man is on a tight pension and was clearly almost out of money. David might not be rich, but he's got a good job and works hard, so giving a little bit to help an elderly man out is a simple thing he felt he could do.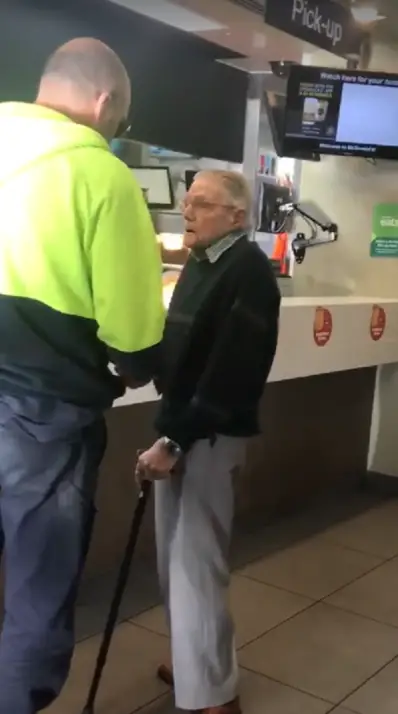 "I'm helping the old fella' out, he's down on his last 20 bucks,' David told Melanie. "He's standing there with a whole heap of change. He's a pensioner and he's old, so I paid for his meal and I gave him 20 dollars. It is what it is, honey. It's life."
Melanie was moved by her partner's graceful handling of the situation. She shared the video, which she had told David she was definitely not recording, in order to share the love and magic of David's "incredible act of kindness."
"Your true character is revealed when nobody's watching," Melanie wrote.
Truer words have seldom been spoken.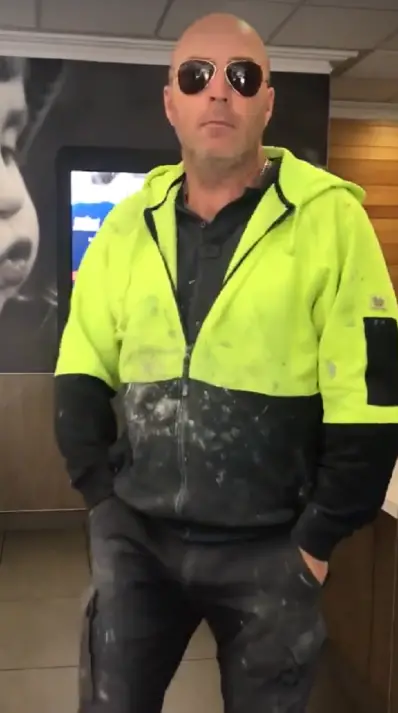 Thank you, David, for looking around and finding a way to be the light people need in the world. You are truly a great example for us all.
Watch David's quiet, gentlemanly approach to helping out his elders below, and be sure to SHARE.