The decision of placing your elderly parents in a nursing home is not an easy one. Sadly, for many people, that's the only option they have.
When a man named Benny Gomez reached the New Jersey nursing home Westfield Center, he was convinced his 86-year-old mother would be well taken care of. But he was wrong.
One day he got a call and was told how his mom had an accident and suffered severe injuries on her head and face. She had to be taken to hospital.
"All we know there was some kind of incident, very vaguely described, and the result of that is what these photos depict," attorney Marulyn Barnosa told CBS2.
When he saw his mother's condition and all those huge bruises and cuts on her face, he had hard time believing they were from a 'simple fall' from her wheelchair. He could sense something more serious was in question.
"She doesn't have a single bruise anywhere on her body," he said.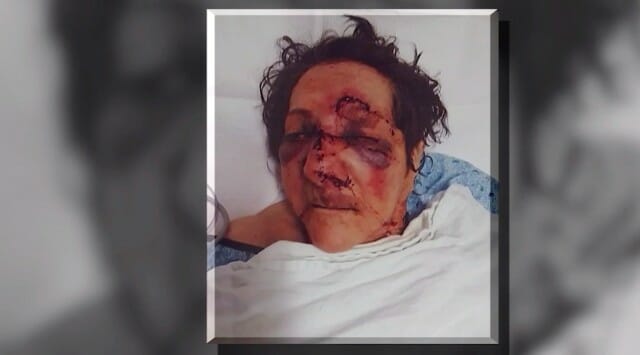 Not willing to let the facility's staff off the hook, he demanded answers by posting his mother's photos on Facebook.
"My mother was assaulted numerous times," Benny told TAPinto Westfield. "She tells me that they were rough with her. They hit her over the head with a hair brush multiple times."
The staff, on the other hand, issued a statement saying their residents' well-being was their number one priority but were not willing to go into details regarding the accident.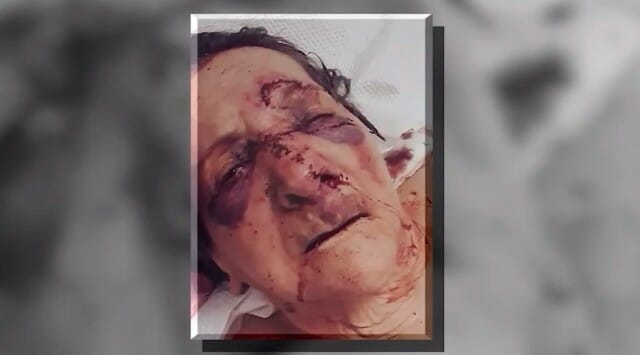 The poor woman is now recovering from her injuries and the police is investigating the case.
"She tells me the aides are rough with her and they hit her," Benny said. "I bring it to their attention and they always have an excuse."
Once the photos of Benny's mother surfaced online, many people took their time to share their personal experiences with the nursing home, and they weren't pleasant at all.
Only if Benny knew this before thrusting his loving mom in their hands.
A person named Manuel Cruz spoke to CBS2 and said:
"It reminded me of my mom it brought back memories."
He went further to explain what really happened.
"It was a terrible experience she was screaming and crying most of the times," he said. "Every time I'd walk in she'd be sitting in a wet diaper… I would get in and hear her screaming from the doorway. The second you walk into the unit you smell urine all over the carpet."
The managers at the nursing home stay on their position that they take great care of their residents, but people whose parents lived there say the opposite.
We hope Benny's mom would recover completely and will be able to tell what had really happened on the day she 'fell off' her wheelchair.