Getting older doesn't mean you can't have fun! The Internet is full of fun and engaging videos of elderly people defying time and continuing to do what they love. From dancing up a storm to riding roller-coasters, people everywhere are proving that age truly is just a number – just like the woman in the footage below. At 80-years-old she decided to take a plunge down an awesome waterslide.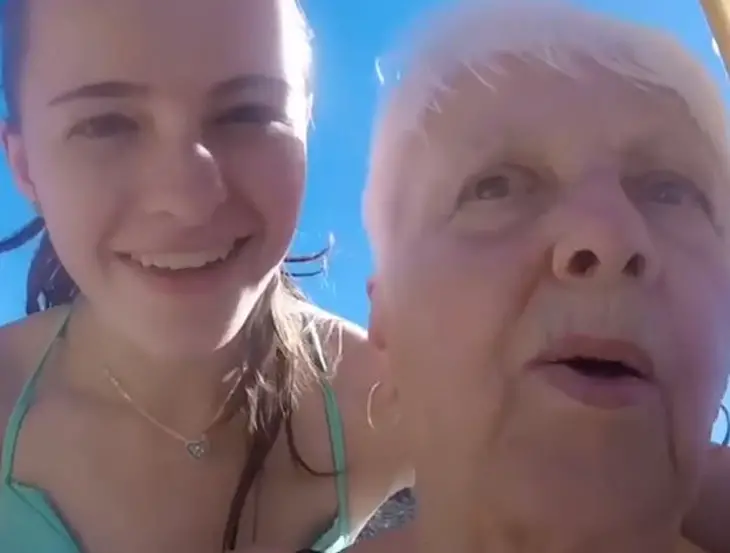 When it's summertime there's nothing more refreshing than a nice cold pool. This grandma was ready for her dip, but instead of simply tiptoeing in – she thought she'd take the more fun route! She climbed to the top of the waterslide with her loved one who helped get her set up. The girl even handed Nana a camera so she could film herself heading down. And oh boy, are we glad she did!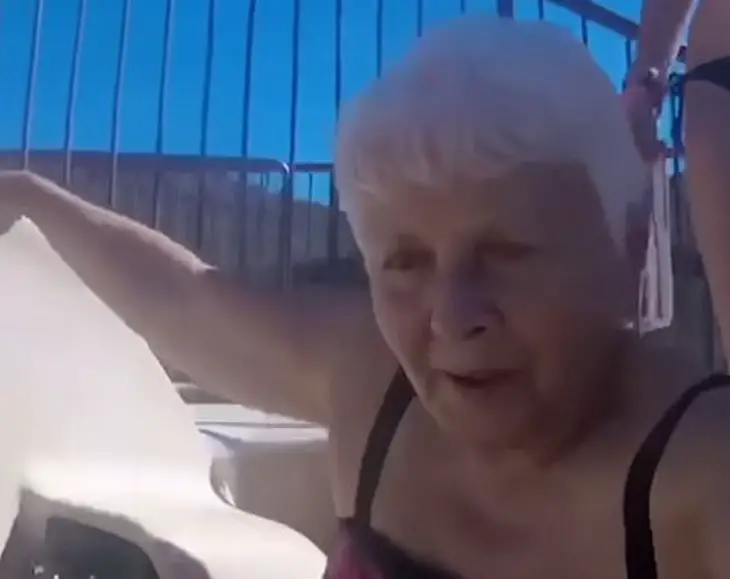 The moment the 80-year-old sits on the slide with the rushing water, you can almost feel the intense feelings coming through. It's a mix of excitement, nerves, and maybe secretly a little – oh wow, why am I doing this? But this granny's a trooper and scoots herself into starting position… In no time it becomes a short ride of thrills, yells, and priceless facial expressions! Watch the video below to see this senior citizen in action. Who says waterslides are just for kids?