Most people love watching talent shows because they are a perfect reminder that even ordinary people get a chance to shine and stun everyone around with their talent every once in a while. 
And when a contestant wins the ultimate recognition, such as the Golden Buzzer of America's Got Talent, we know a knew star is born. Today, we present to you the incredible 13-year-old girl who received one of these so-much-anticipated buzzers and we are convinced her name is likely to be put on the list of singers whose vocals posses the magic to impact others' lives. 
When Angelina Jordan, who won the show Norway's Got Talent when she was only 7, started singing Queen's "Bohemian Rhapsody" on the stage of the American counterpart, she won the hearts of everyone who got to hear her stunning voice. 
Words couldn't really express how everyone, including the judges, felt after she let her voice loose. Not surprisingly, at the end of her performance confetti started flying around as Heidi Klum just knew this girl deserved the Golden Buzzer more than anyone else. 
"I feel like I am witnessing the birth of something really special, a star," said the newest judge, Alesha Dixon.
"I think this moment…is going to change your life and your career forever," then said Howie Mandel.
"Seriously, this was an amazing performance," Simon Cowell added.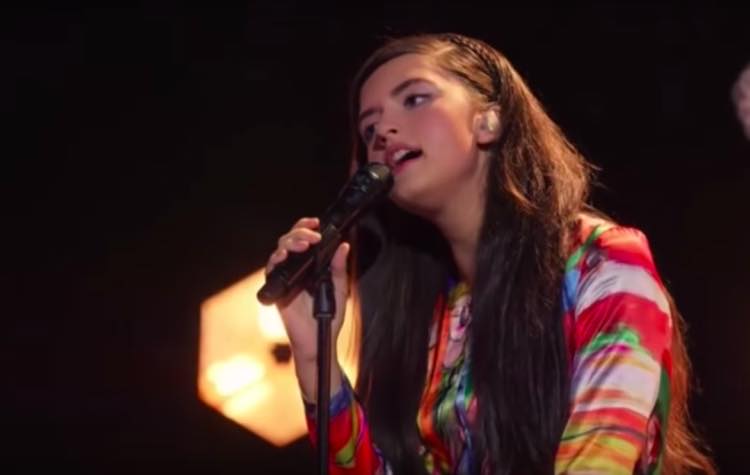 Heidi was the last one "to pass her judgment."
"Finally you guys are finished talking," Heidi said once she had the table. "You have no idea how hard it is for me to sit here to wait for you guys to jibbity jabbity jibbity jabbity, because this was so amazing!"
Angelina couldn't believe what Heidi did and she neither could, nor she wanted to hide her excitement. The audience went wild and were lucky their new favorite singer got herself a place in the finals. 
Well, if this incredible experience didn't melt our hearts enough, the story behind Angelina not wearing shoes during her performance made us all go 'awww.'
"When I was around six years old, I saw this little girl around my age. I gave my shoes to her because she had scars on her feet and it was really cold," Angelina shared with the crowd. "So, whenever I'm on the stage I always remember all the children that don't have any parents, clothes and shoes. She's always in my heart."
In case you've missed it, you can hear Angelina's incredible performance in the video below.