Most husbands out there are firmly convinced that their wives are 'overly demanding' at times and pleasing them is not really simple. Wives on the other hand believe this isn't really true and their hubbies only make a big deal whenever they are asked to lend a helping hand around the house and the kids.
The sad reality is that women are somehow expected to be the ones completing most of the chores, such as doing the laundry, cleaning the place, and a bunch of other 'tiny' things that are truly time-consuming and tiring. 
However, many men break the stereotypes and share the housework with their wives, and we really need more of that in our society. 
Miles Boyer, for example, is the kind of husband every women would go for. When his wife Kate went out of town for a weekend, all he had to do was take care of the kids and the house until she's back. 
But Miles went an extra mile and did something truly amazing for his wife. He gave the master bedroom a complete transformation and a fresh new look. On top of that, he filmed the whole thing and now we get to enjoy watching it.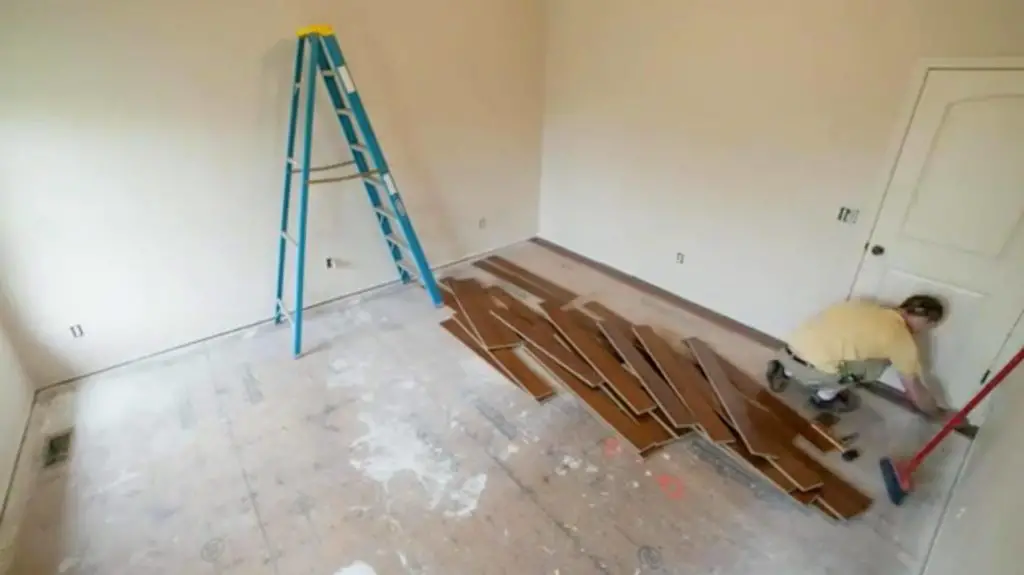 After he emptied the room completely, he got rid of the hideous, old carpet that neither he nor Kate really loved and replaced it a with wooden floor that served as a perfect temporary dance floor for the three kids. 
Knowing he had to do things as quickly as he could, Miles painted the walls during the night, after the kids went to bed. 
During the next day, he brought the furniture back and made a DIY headboard. The place looked super organized and spotless. 
Now all he and the kids had to do was wait for Kate to come back. Needless to say, her reaction is super cute. She can't really believe Miles did all of that by himself while taking care of the kids. 
You can take a look at the transformation process and Kate's reaction in the video below.