The Makeover Guy and his excellent team attract clients from all over the country. Christopher Hopkins' work is appreciated by thousands of women that have visited him. Laurel Shedeen from Hanover, Minnesota travelled all the way to the 'Makeover Guy' just to have a new fresh look. This positive lady made everyone laugh.
During the initial interview, Laurel explains that in the past she had gone to a beauty school. Therefore, she thought she knew how to style her hair and give herself the perfect look. However, after just few minutes with Christopher's team she explains that she actually knows nothing. This team is just fantastic.
She doesn't stop joking. Upon asking her what is her expectation from the makeover, she says that she would like to lose some 60 lbs and look like Jennifer Aniston. Everyone laughs and have fun with this interesting lady. However, what she didn't know is that the team is not joking. They would give their best to turn Laurel into a gorgeous and fabulous lady.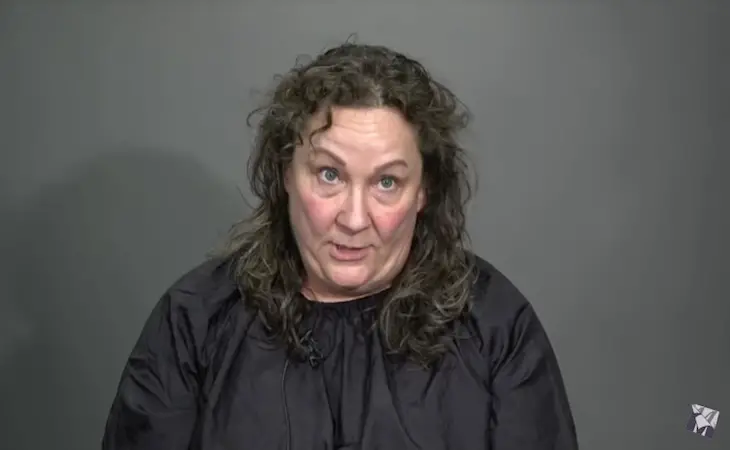 Laurel's hair before the makeover was long and wavy. The grey hair was losing its volume. Laurel explains that she rarely visits salons since she does her own hair. Laurel also shows how she does her own hair.
When she was younger she paid more attention to her hair and look. With the age, she cared less and less about the hair and the general look as a matter of fact. Now, truth to be told, she forgot many techniques that she used in the past. However, thanks to Christopher and his team, she again learnt how to take a proper care of her hair. She explains:
"I want to learn how to look good again. I'm not trying to be 30 again but I don't want to look 70, either."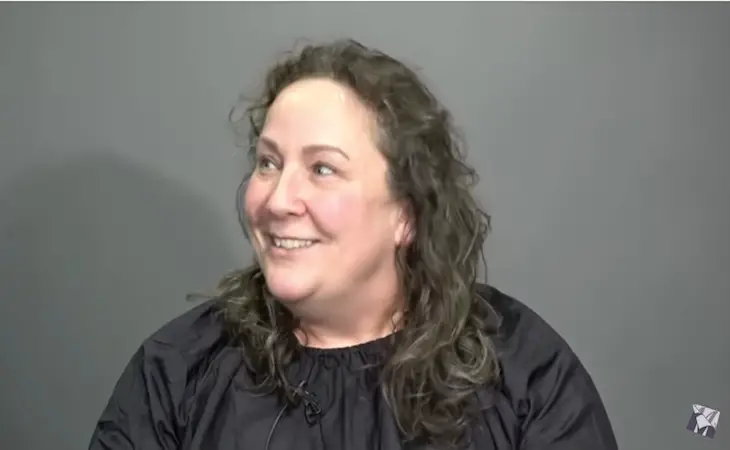 As expected, the people who saw the video simply loved this fascinating makeover. They left many positive comments. One person said:
"What a happy video! She looks stunning and her vivacious personality really shines through! Way to go everyone!"
Another one posted:
"Omgoodness! I bet she made you all laugh the entire day! Total package right there…. looking good and a sense of humor!! Fantastic!"
Third person wrote:
"Fabulous, I gasped when I saw her reveal. She looks rejuvenated."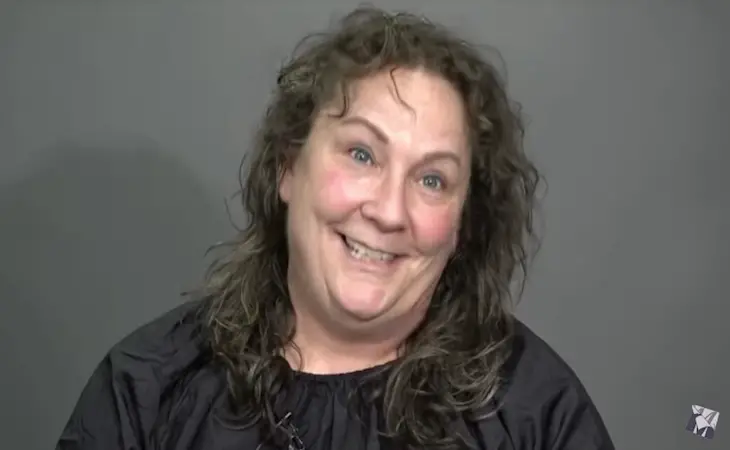 Upon asking her what her husband's opinion would have been, she says:
"A few years ago, I went to beauty school and walked out with purple hair. And he said I lived with the purple, I can live with anything. I think he'll like this."
Take a look at this fantastic makeover.