The Mexican architect Javier Senosiain amazed the world with his design of an underground, half-buried, house. This hobbit-like paradise was built in 1984 and it still amazes us. The house is built on a hilly site near Mexico City. Besides the interesting peanut shape of the house, Javier blended it with the nature in a very fascinating way. Since the moment of its completion, the house drew huge attention.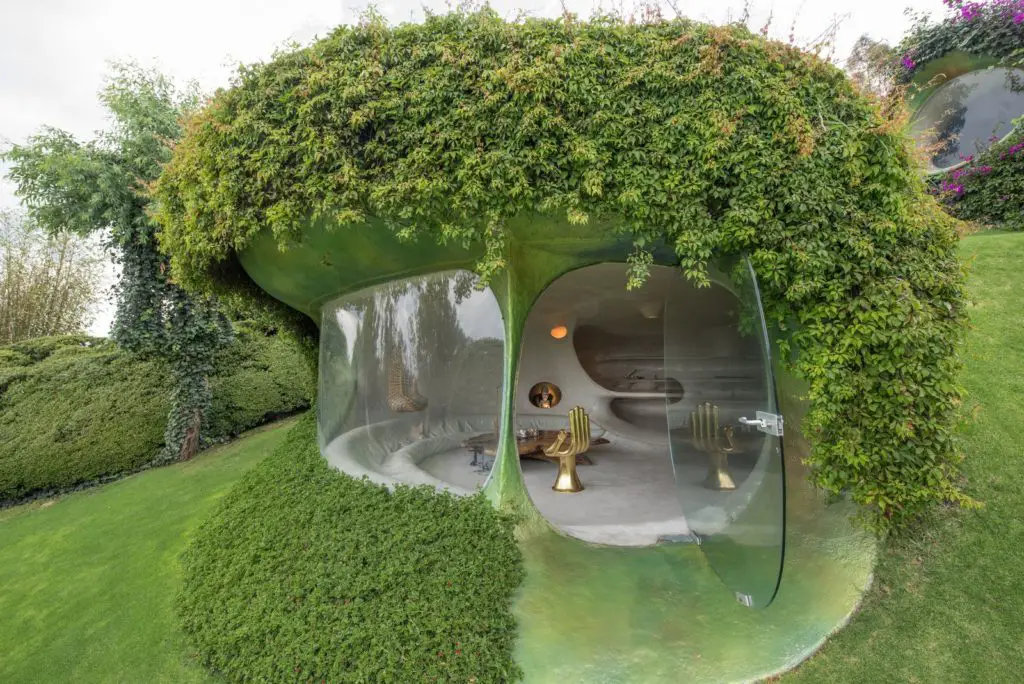 Javier's ingenuity was in blending the nature and the architecture in one. The location of the house within the garden is fantastic. One can walk along the garden not realizing that he/ she walks on the roof of an underground house. This house in the time of its construction was considered quite futuristic. The total area of the house is 1,873 sq feet. Javier's creativity and ingenuity are magnificent.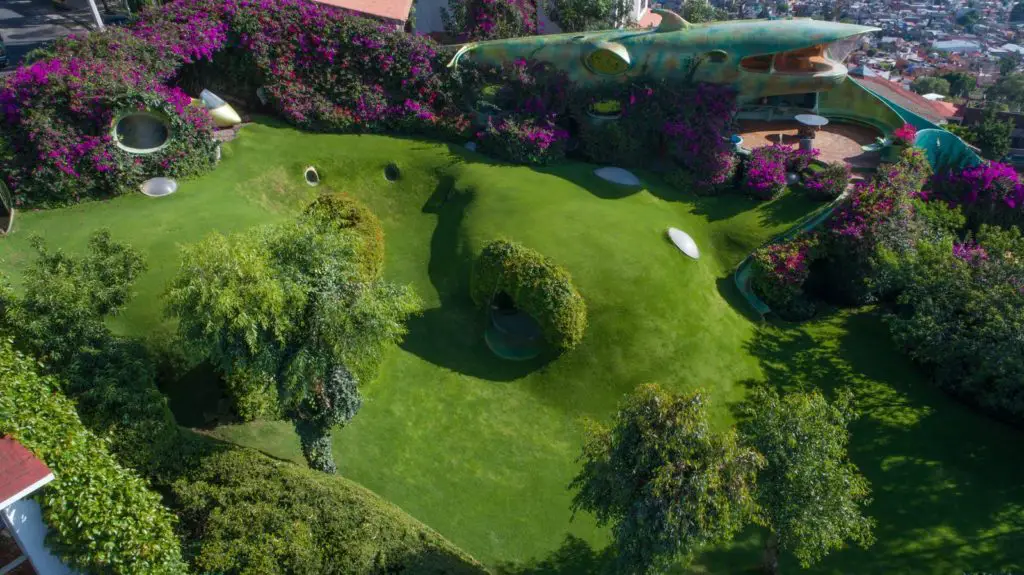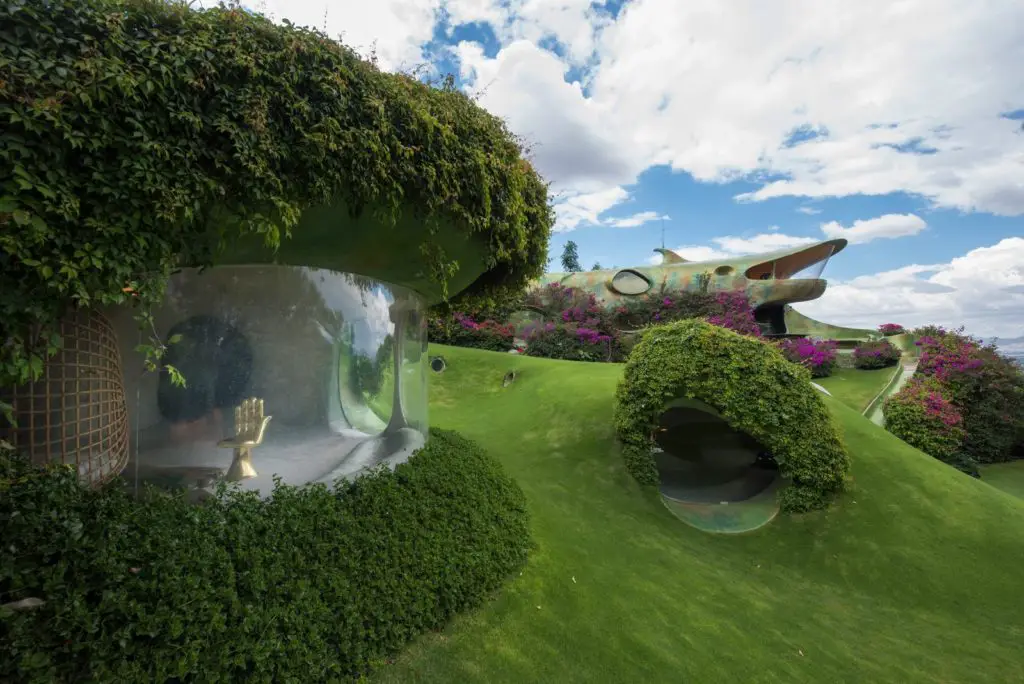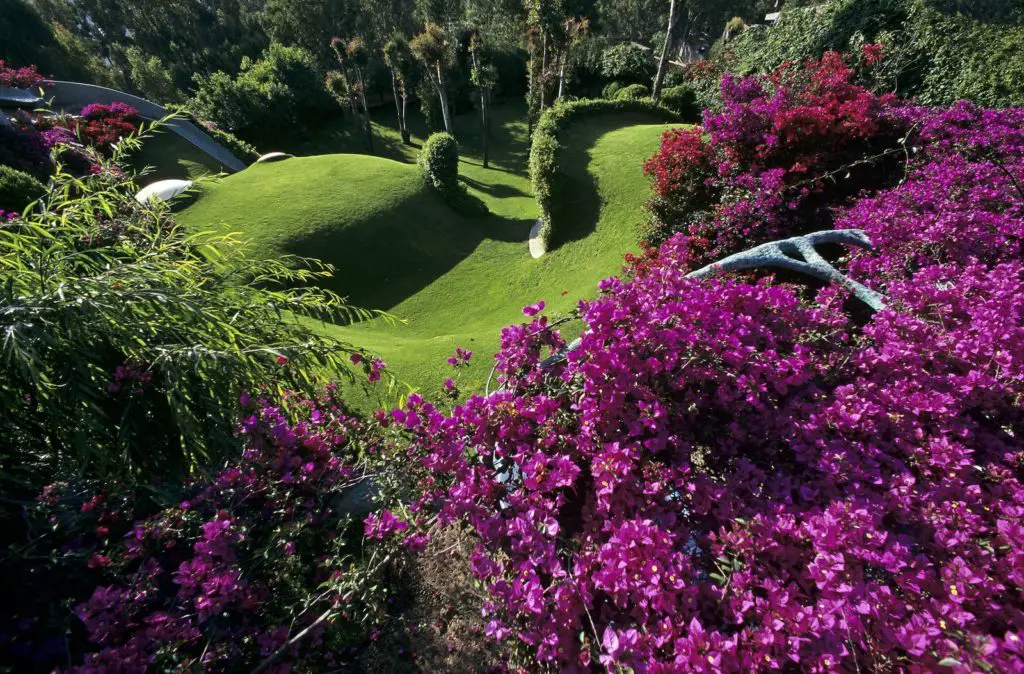 The peanut shape of the house means oval spaces in the house. The house is quite spacious. Its core is made of two oval constructions connected by narrow passageway. One is planned to be used during the day since it has got big windows, while the other oval chamber is used during the night.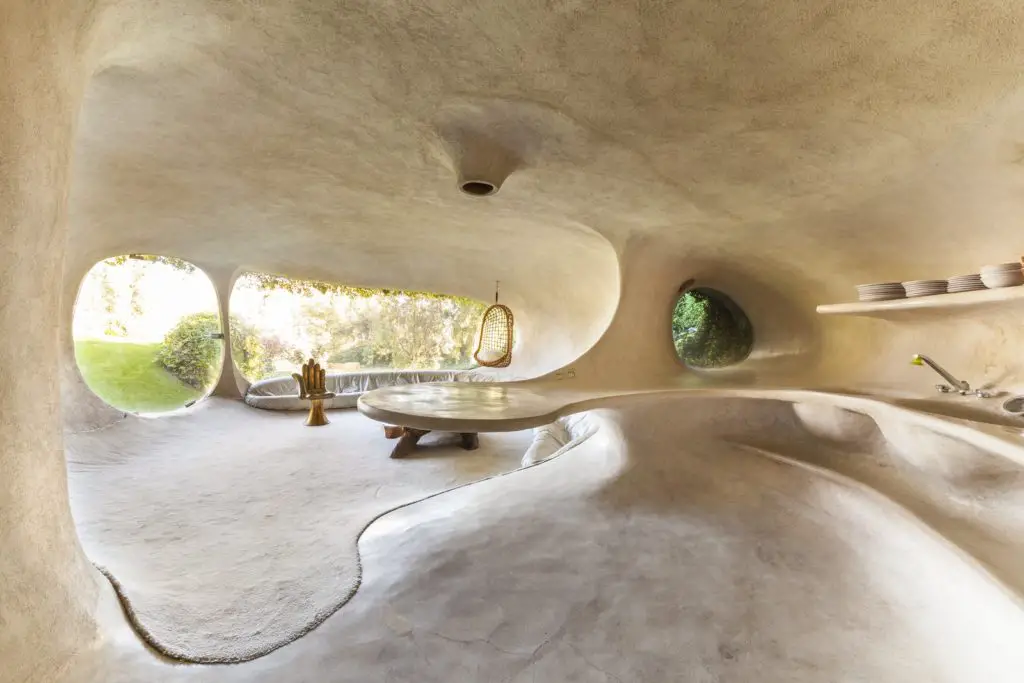 Since the house looks like a cave, you would expect less daylight inside the house. However, the big windows provide more than enough sunlight inside the dwelling.
The house has got plenty of space. The comfort in the house is guaranteed. This hobbit-like house has got sleeping rooms, dining room, kitchen, bathroom, dressing room and living room. All are designed in the finest possible way.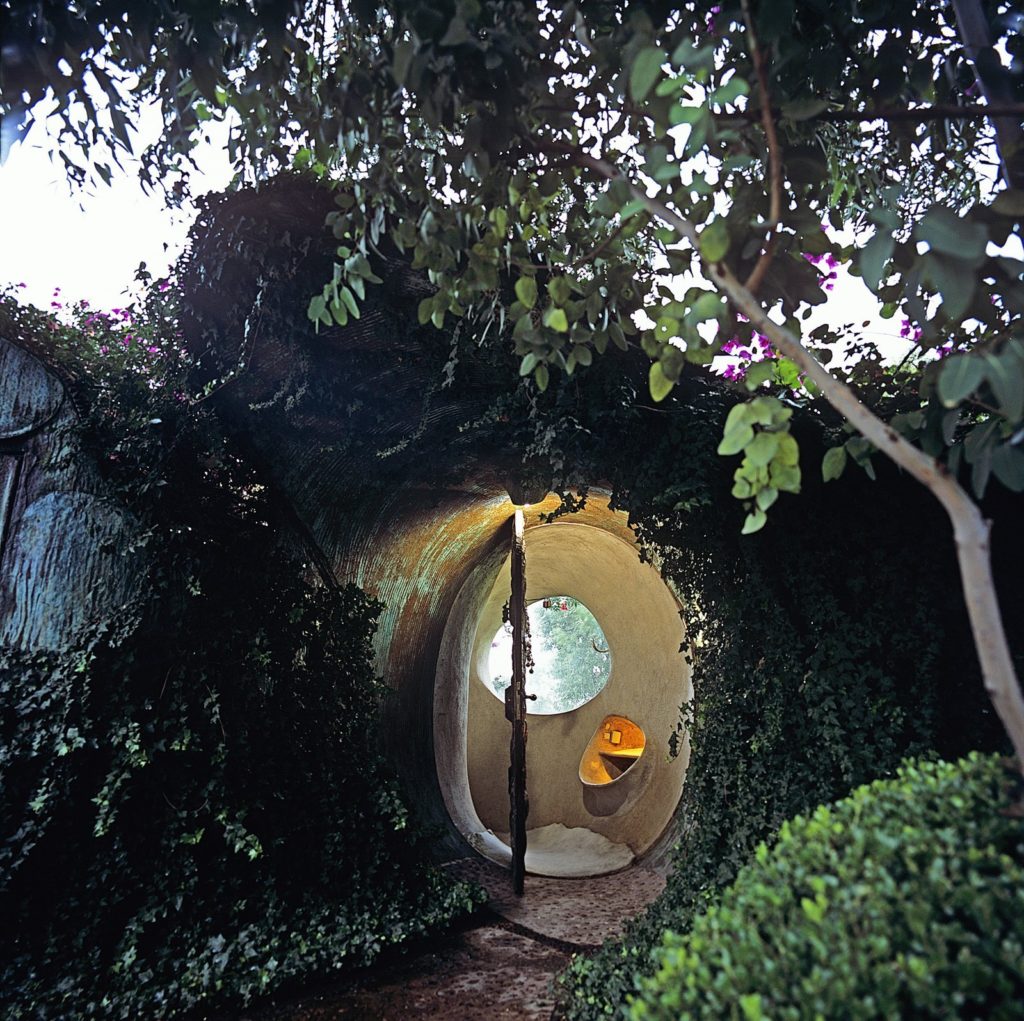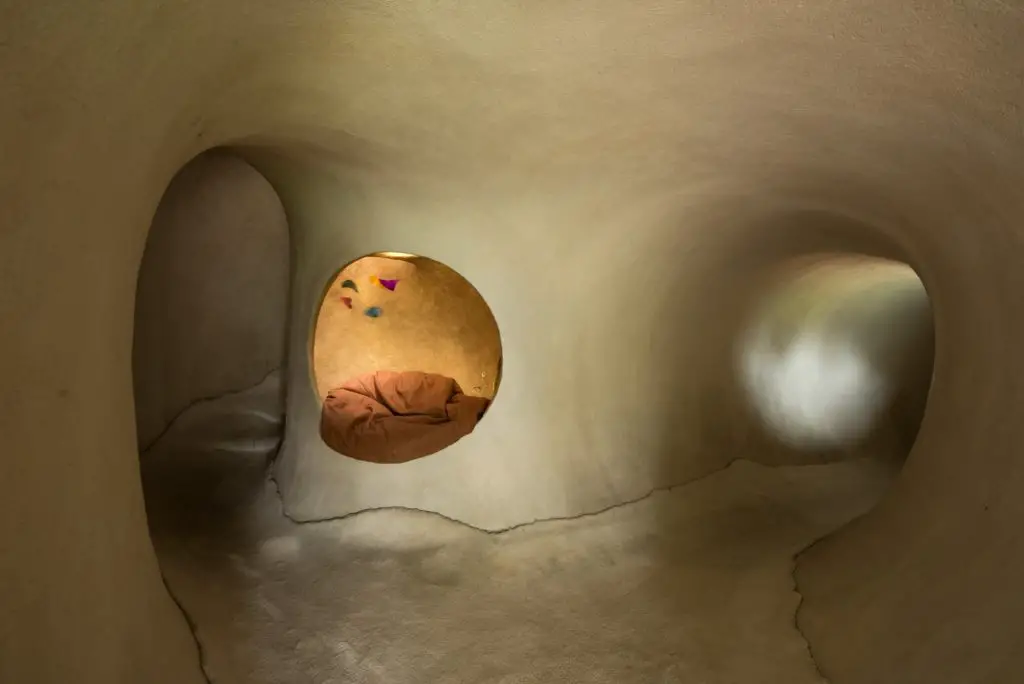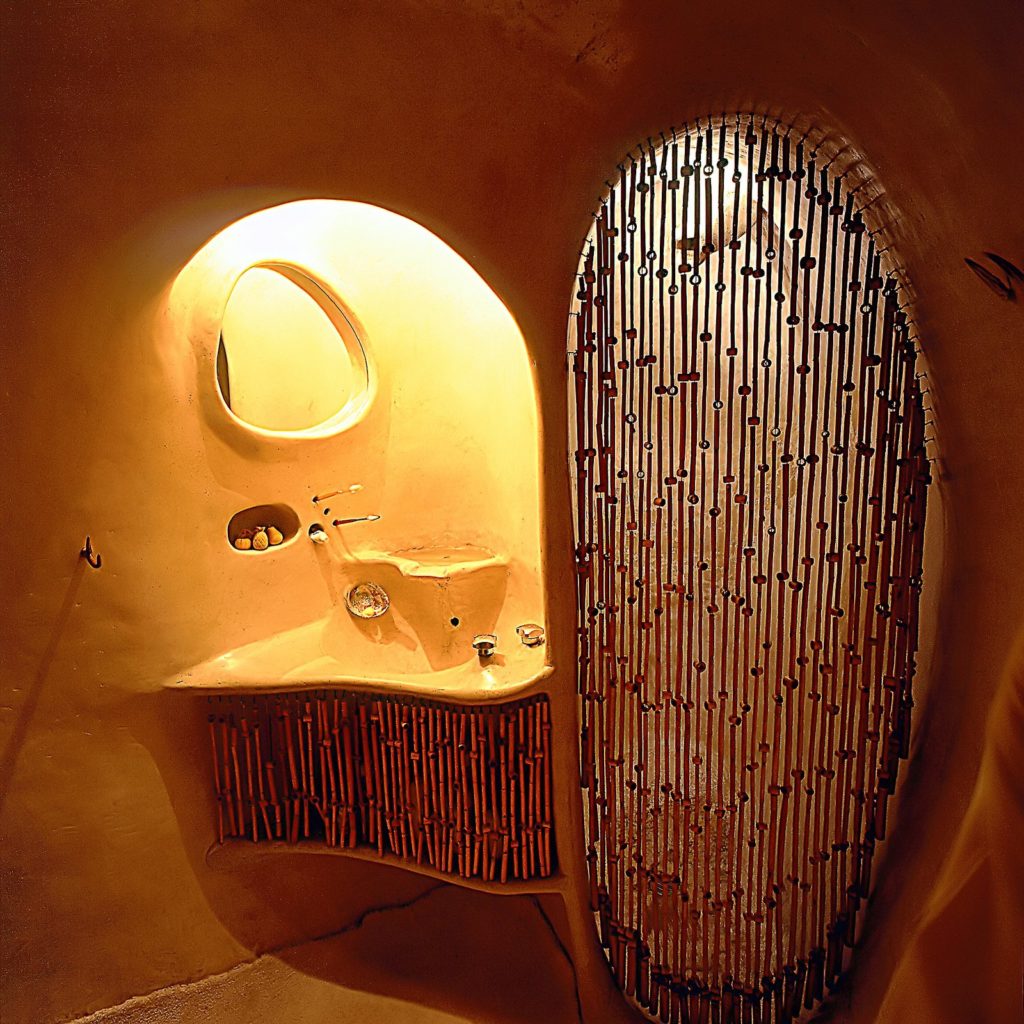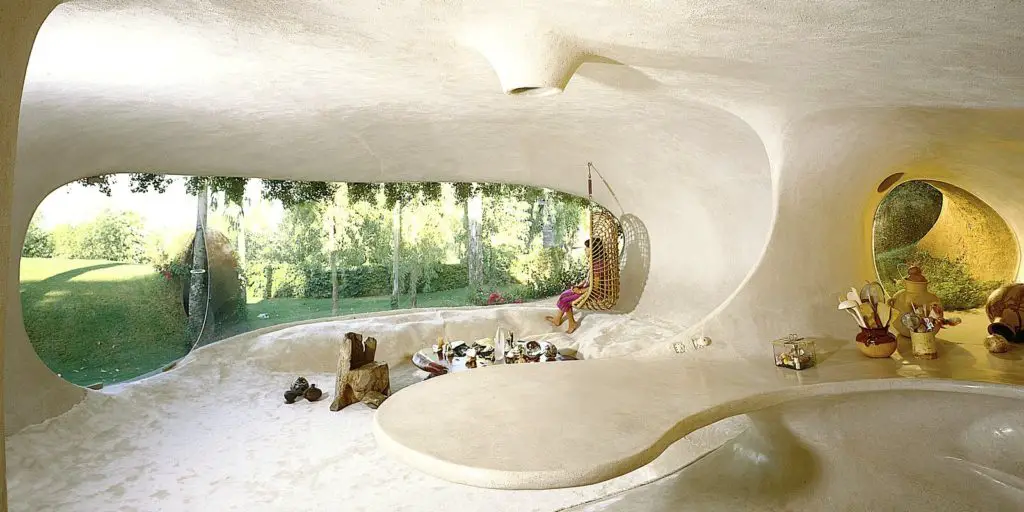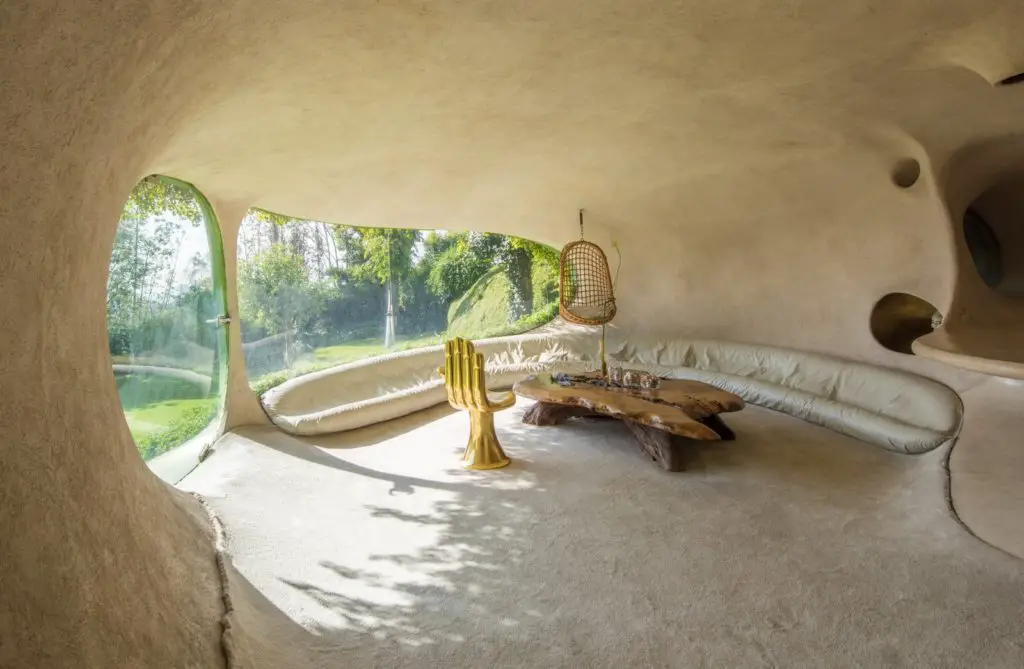 The initial idea of the house was to provide psychological clean-up of the owner. The greenery of the house is a total contrast to the pollution in the world. The design of the house, as Javier explains, is intended to be a refreshing resort. Noise, dust and direct sunlight are sparse in the house.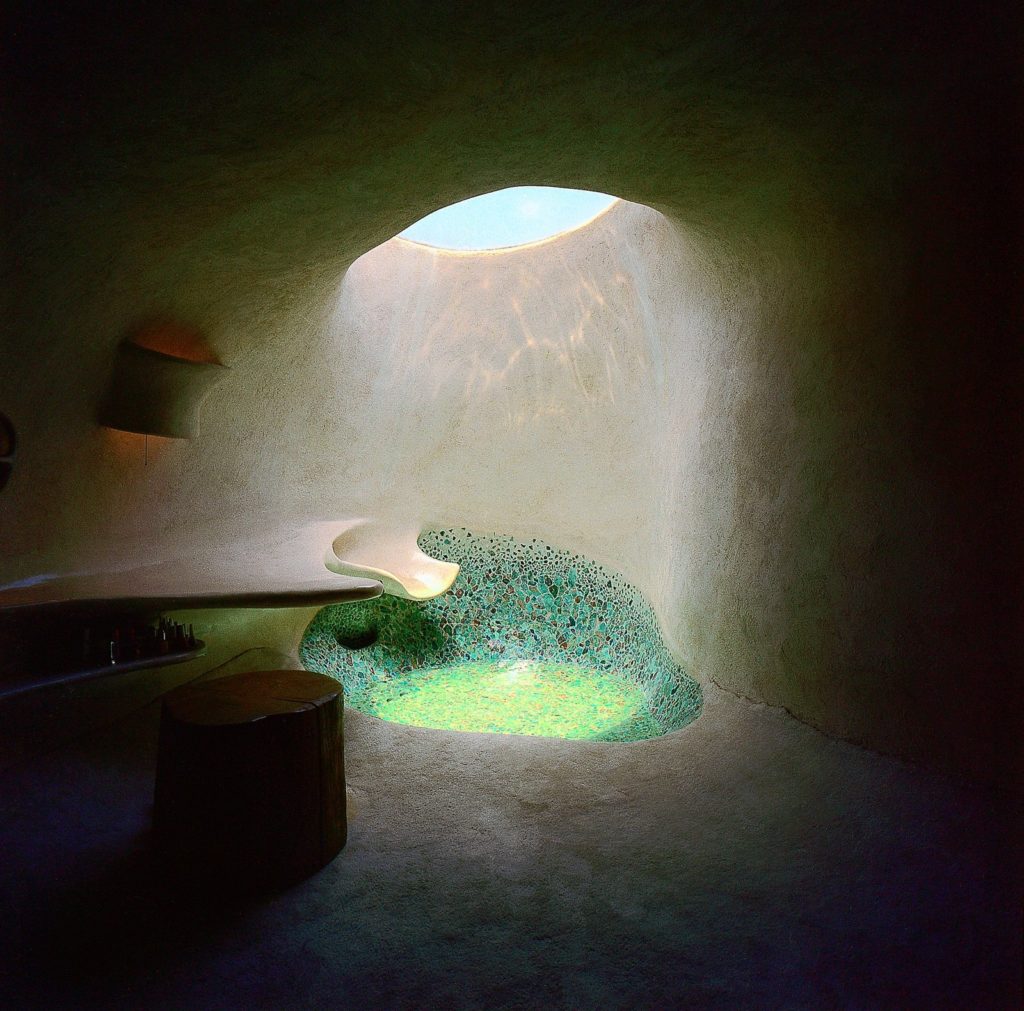 Except for the bedrooms, which are one level down, the house has got sufficient daylight and ventilation. Even though the house is designed partially underground, that does not give you the impression of being buried. The design is exceptionally well-planned and makes you consider the house a masterpiece.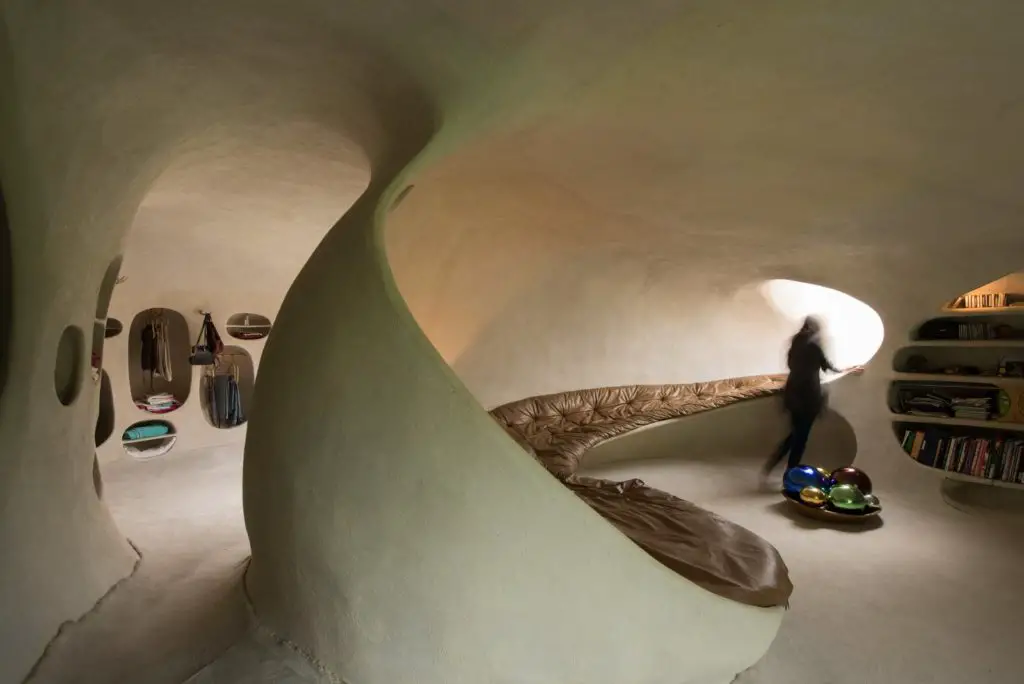 We bet you would like to live in this Hobbit paradise. Do you like it?