Different people love living in different types of houses. Some prefer large villas, some apartments and some houses. There are people who simply like living surrounded by the nature, avoiding the crowded residential areas. Driven by the same idea, some people choose to live on the open road. Interestingly, these last types of people can now enjoy the comfort by simply purchasing the Rustic River Park Home.
The Rustic River Park Home is not a house as we commonly understand the word. It's a small RV, which is ready, any time, to be relocated. These are perfect for living deep in the woods, camp-sites or other non-residential and residential areas.
These types of houses give you a different living experience and an adventure that may give a new vibe to the family life.
These houses, however, are no like any other RVs. All materials are carefully selected, designed and installed. The manufacturer pays a special attention to the details and the quality of performance. These well-designed rustic houses satisfy everyone's tastes.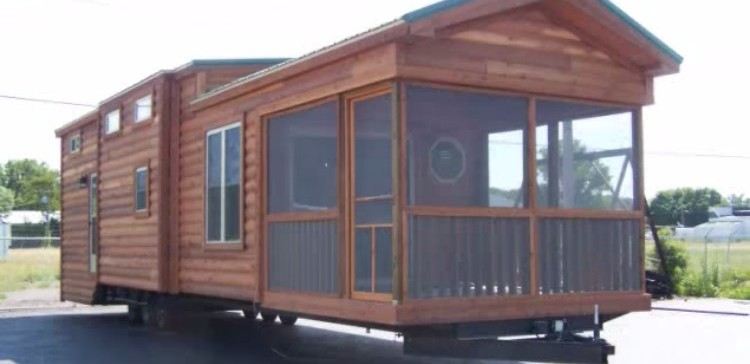 The interior of the house is even more beautiful than the exterior. Wood is dominant building material and as it can be see from the images, they did a great job. The wooden walls and the furniture are marvellously crafted in order to give a warmth to the home. The stairs and the kitchen itself and all details in the living room give you a warmly comfort and enough space.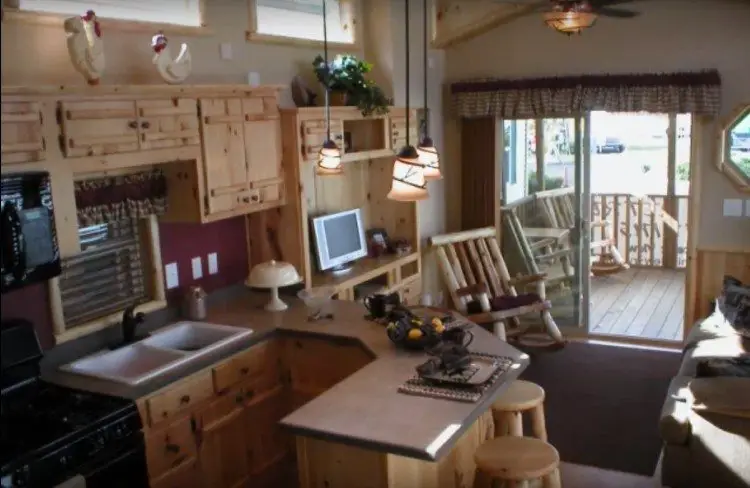 The bedroom is upstairs and since it's in the loft space, it gives the owner enough privacy. There are also bunk beds which are useful in case visitirs drop by. The home gives you enough space and it can provide a comfort for up to six people!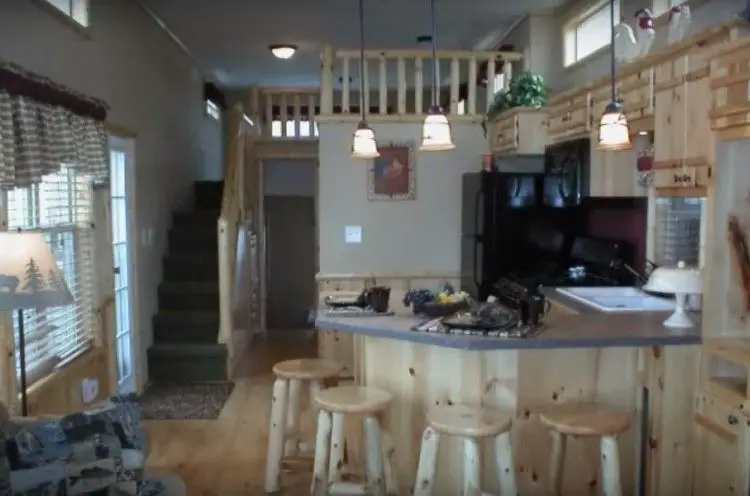 Most of the models are 43 feet long and 11 feet wide and they are excellent for small families. This particular model, shown in the photos, is called '
Chattahoochee', but, it's not the only one. There are several models which the buyer can choose from, depending on the taste and needs. What's even more important, they are not too expensive. The price of these homes is from $32,265 to $$42,940, fully furnished.
Believe us, space is not an issue with these homes. We do know people who decided to live down-town by renting or owning even smaller apartments than these houses. The real interesting thing about this home is the mobility. You can simply take your home with you!
Just imagine, living in your house while travelling around the world? Great chance right? You won't miss your personal things nor your comfy bed. You can relax and have fun.
How suitable is this type of home for you? Would you live in one of them?