Adalynn is a six-year-old girl whose biggest wish was to be a big sister. There wasn't a day that she wouldn't ask from her parents to give her a sibling. She wanted that so badly that she even asked one as a Christmas present.
Her mom and dad explained to her that babies aren't simply bought at a store but it takes time for them to arrive.
One day, Adalynn finally heard the news she was longing for. She was going to have a sibling. She was over the moon, to say the least, and the only thing that interrupted her happiness was the fact that she still needed to wait 9 months.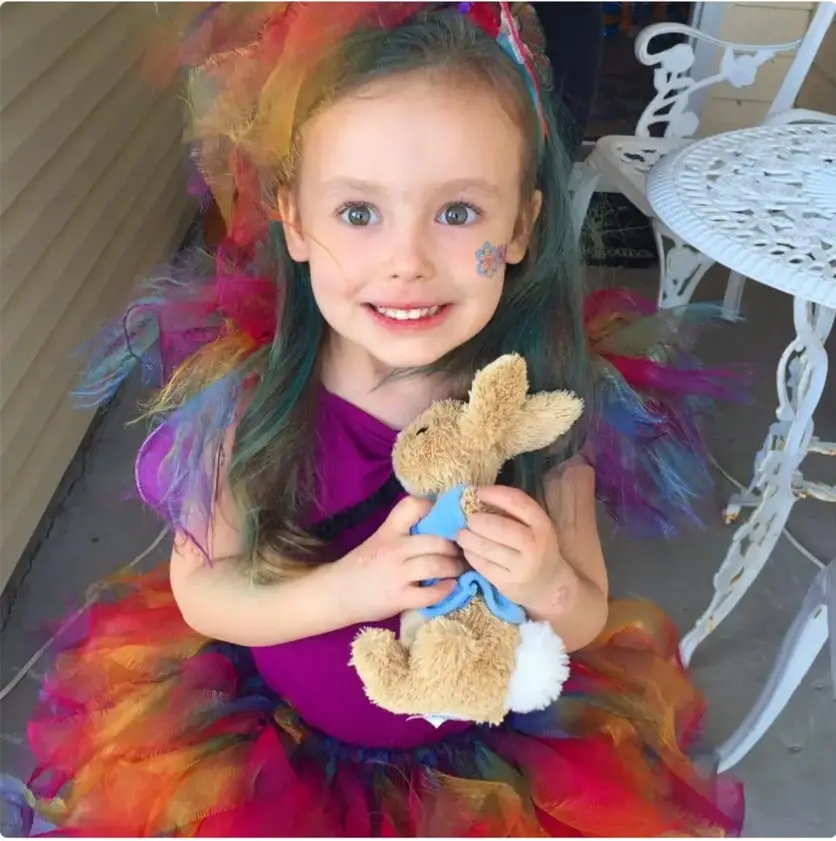 During the pregnancy, Adalynn made mom Erin and dad Dale buy a bunch of clothes and baby stuff for the bundle of joy. More great news came after an ultrasound which revealed the baby's gender. It was going to be a girl, just like Adalynn hoped for.
The family even organized a gender reveal party just for Adalynn, who couldn't stop her tears of joy when she learned she was going to have a baby sister.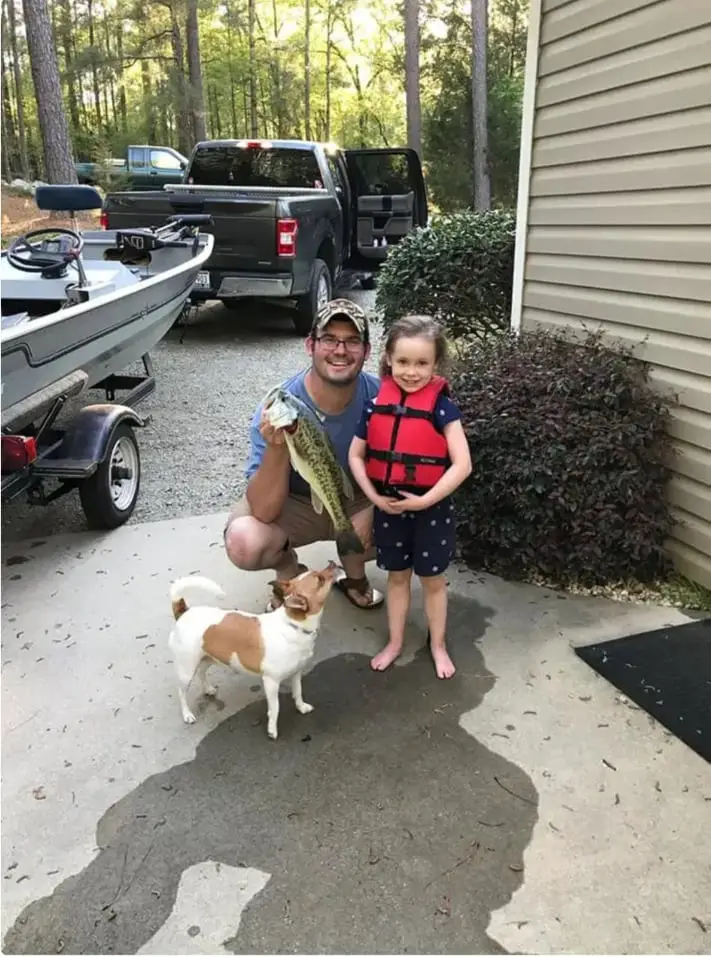 Everything was ready for the big arrival and everyone was aware of Adalynn's high levels of anticipation, but no one knew that the sisters' first encounter would melt thousands of hearts from all around the country and beyond.
On the day Erin went into labor, sweet Adalynn got up and saw her grandma in the house, and her mom and dad were nowhere to be seen. That's when she realized her sister was finally coming into her life.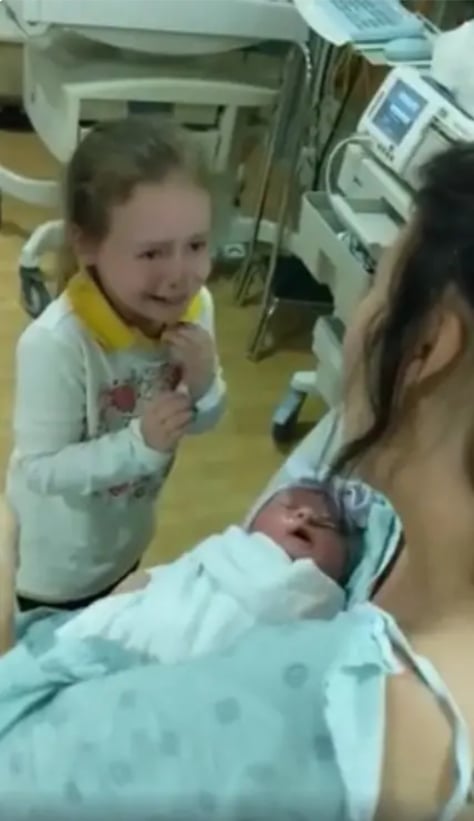 The first encounter was magical, and we are so happy dad Dale caught it on tape. The moment Adalynn laid eyes on the little one, her first words were "I'm gonna cry!" as she clasped her hands to her chest. The amount of love Adalynn felt was so overwhelming that she did start to cry tears of joy. She couldn't stop starring at her sister Madeline, or Maddy, as her family calls her.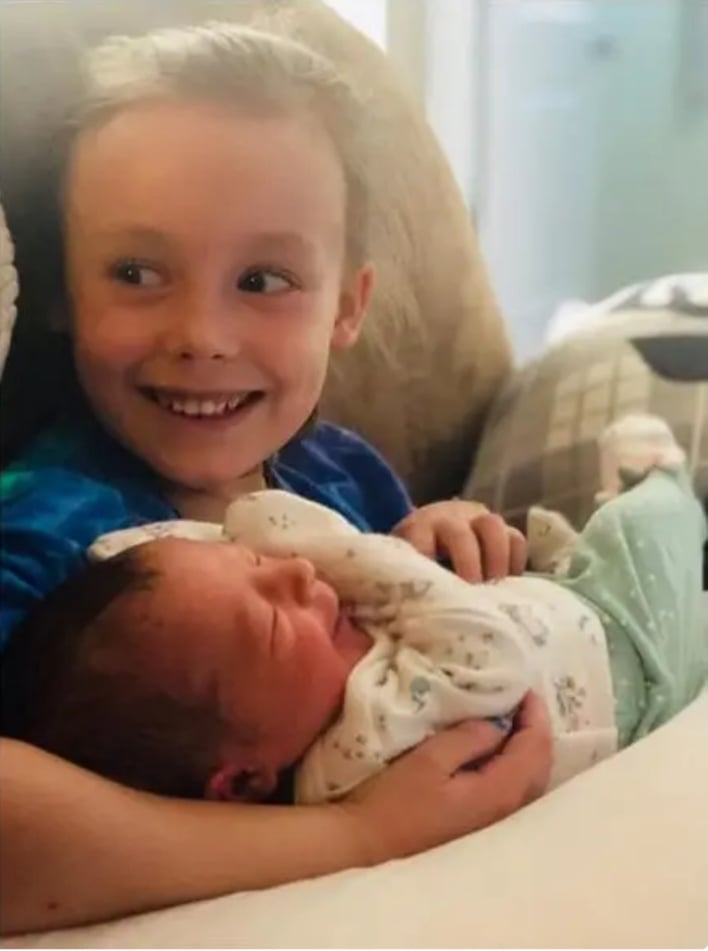 One thing is certain, Maddy would be the happiest girl in the world to have a big sister as loving and as caring as Adalynn.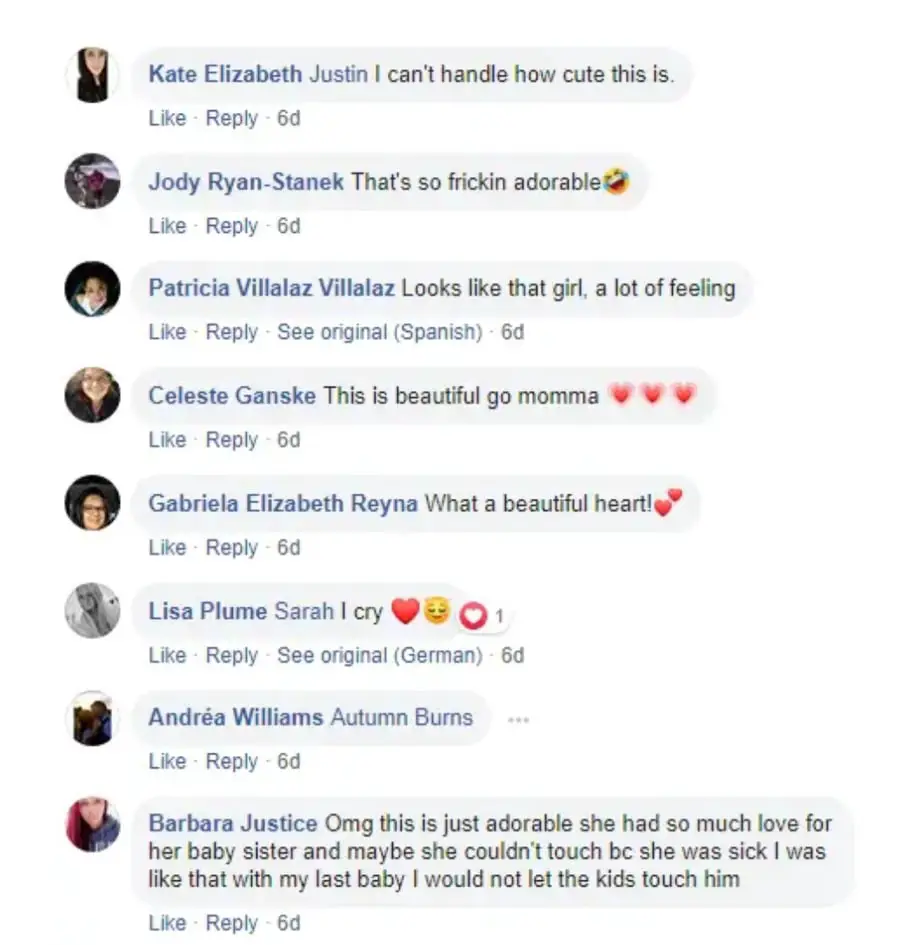 The video of the two beauties has been seen more than 400k times and received almost 400 comments. If you want to see it yourself watch it below.