Being there for someone during their toughest of times is the ultimate act of humanity.
Ty Jordan and Gage Smith are two football players who are part of opposing teams. While Ty plays for the West Mesquite High School, Gage is part of Sherman High School. Recently, they played against each other, and as much as they saw each other as rivals on the field, outside of it, it's a completely different story.
Recently, Ty's mother was diagnosed with two types of cancer, a lung cancer and a bone cancer. The diagnosis was a devastating one. Ty had a hard time accepting the reality but managed to vent his emotions through the game of football, something he loves.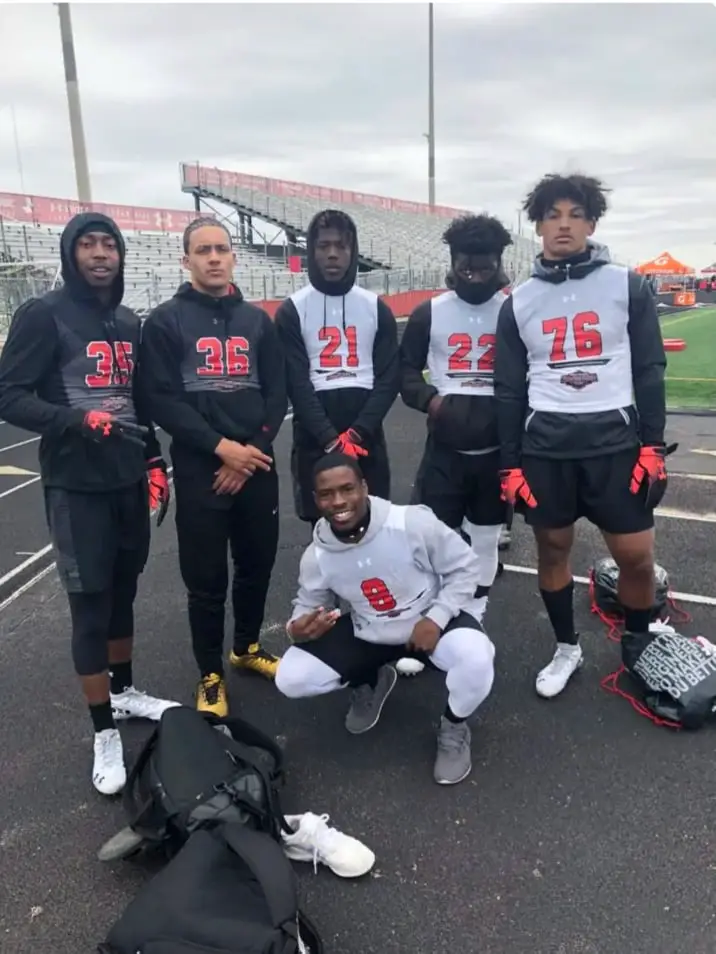 Ty told his teammates about his mom's condition and they all have been very supportive. He also shared the news on the social media where he asked from his friends and family to send prayers.
As Gage and Ty knew each other from middle school, Gage stumbled upon Ty's post and wanted to do something for him in order to remind him that he was there for him.
As the game was over, Gage approached Ty and shook his hand. Then, he told him he wanted to pray for his mom with him. The two then knelt down holding their hands and said a prayer.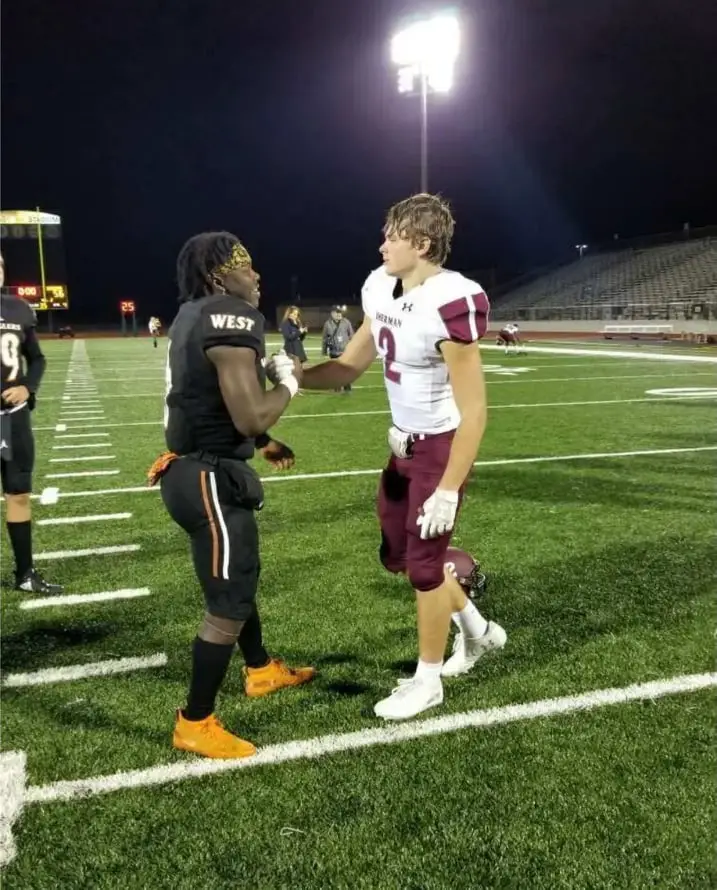 Everyone who witnessed Gage's gesture was touched. Among them was Ty's aunt Takka who took photos of the rivals praying together and shared them on Twitter. Little did she know, however, that her post would attract the attention of a huge number of people who praised Gage for his kind act.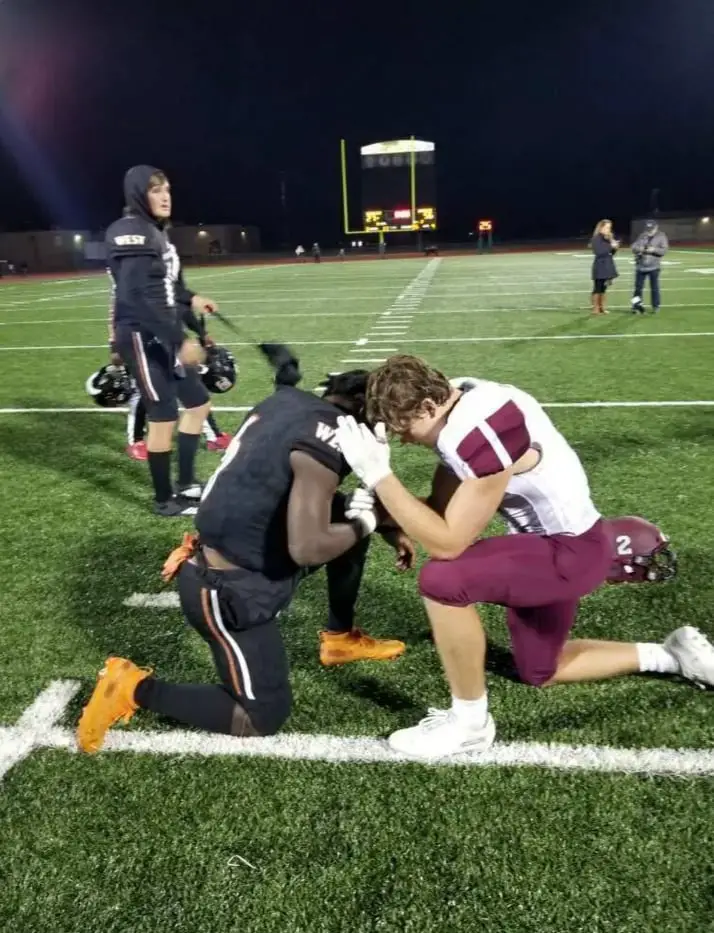 Gage's coach, JD Martinez was proud of his quarterback and was glad he didn't let the rivalry on the field be an obstacle for showing what humanity should be all about. He said he tells his team that although football is a competitive sport, they should always treat those from the other teams with respect.
We truly hope Ty's mother would win the battle against cancer.