Many said that late Steve Irwin's children had big shoes to fill when they decided to follow into his footsteps, but they are showing the world that they are continuing their father's legacy in the best way possible. The love they feel for the animals is enormous and their efforts to preserve different species is effortless.
Steve Irwin, The Crocodile Hunter star and one of the most famous conservationists and wildlife experts died aged 44 in what is described a freak accident. He was pierced in the chest by a stingray barb while filming in Australia's Great Barrier Reef.
"…Even if we'd been able to get him into an emergency ward at that moment we probably wouldn't have been able to save him, because the damage to his heart was massive. As we're motoring back I'm screaming at one of the other crew in the boat to put their hand over the wound and we're saying to him things like, 'Think of your kids, Steve, hang on, hang on.' He just sort of calmly looked up at me and said, 'I'm dying.' And that was the last thing he said," one of the underwater cameramen tragically recalled.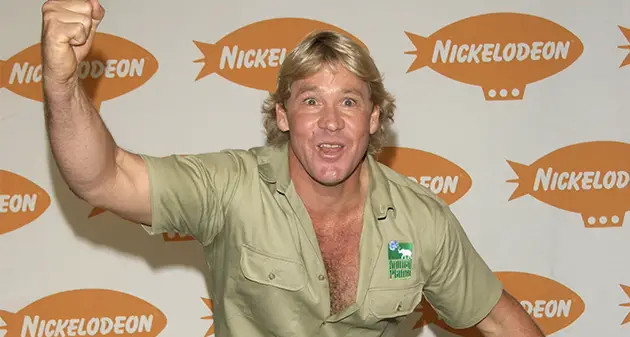 Today, his wife Terri, his son Robert, and daughter Bindi run the Australia Zoo. During the devastating wildfire which struck their homeland, the Irwin family helped save tens of thousands of animals. They save approximately 800 koalas each year. Animals which are one of the most famous species of Australia and which hold a very special place in the hearts of the Irwins. In fact, one of the most famous photos of Steve is the one holding a koala in his arms.
Robert has made many appearances on American TV to promote Australia zoo and the work that he and his family do for wildlife. He resembles his late father in many ways.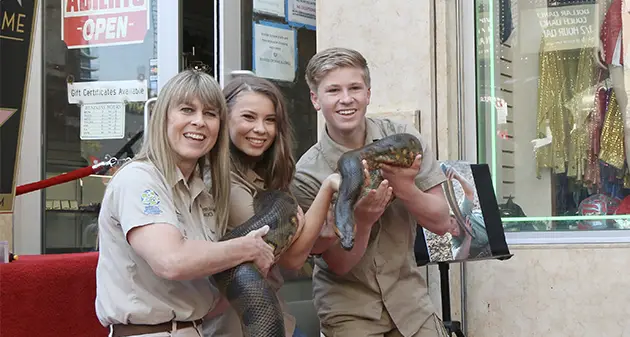 A recent video of Robert with a crocodile caused quite a stir on the social media. As he was feeding one of the crocks, Casper, the animal ignored the food and tried to struck him several times. The keeper started yelling "Bail, bail, bail!!!" and a group of fellow keepers rushed to the enclosure to help him.
Thankfully, neither Robert nor Casper were hurt.
Later, the video of the dramatic encounter was shared by Robert with the caption: "The finale of 'Crikey! It's the Irwins' is on now, 8pm in the USA so go check it out!"
"We've definitely saved the best for last, including one of the most intense croc feeds I've done! We prioritize natural behavior with our crocs. By getting in their enclosures with them, and letting them put on those huge strikes from the water's edge, they get to use all of their predatory instincts and they just love it!"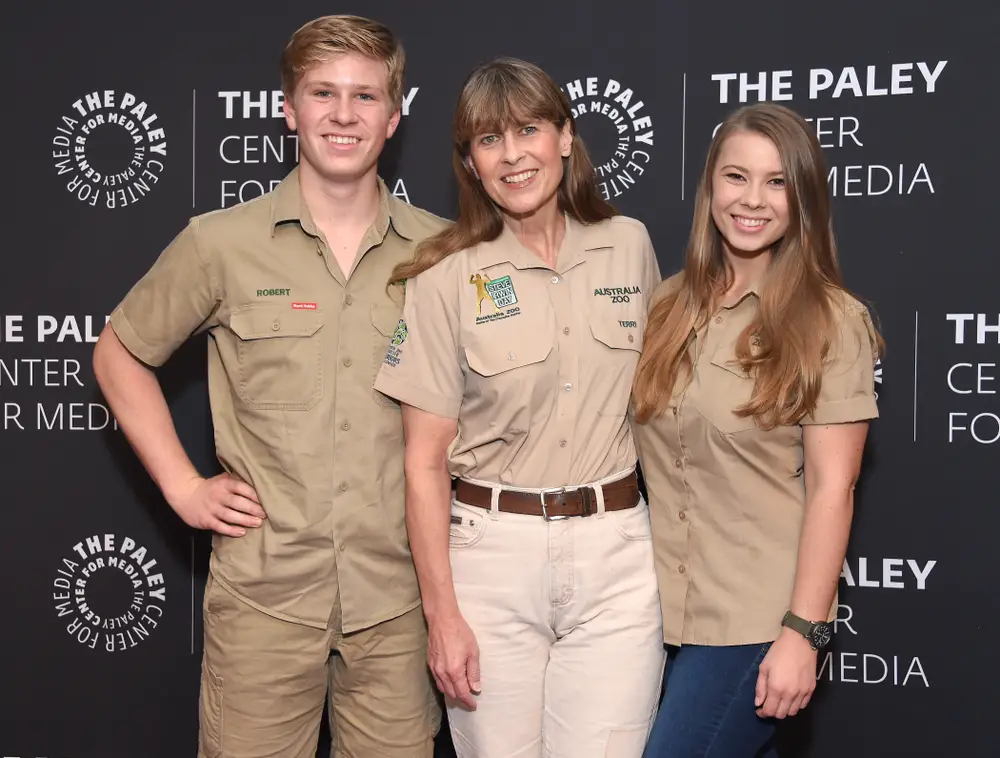 He then concluded: "Plus we can educate everyone about their conservation. But safety for us is also crucial and you definitely have to know when to call it. And with such a powerful and quick croc like Casper, we had no choice but to bail!"
Once the clip went viral, many took their time to comment that Robert has been using animals as entertainment.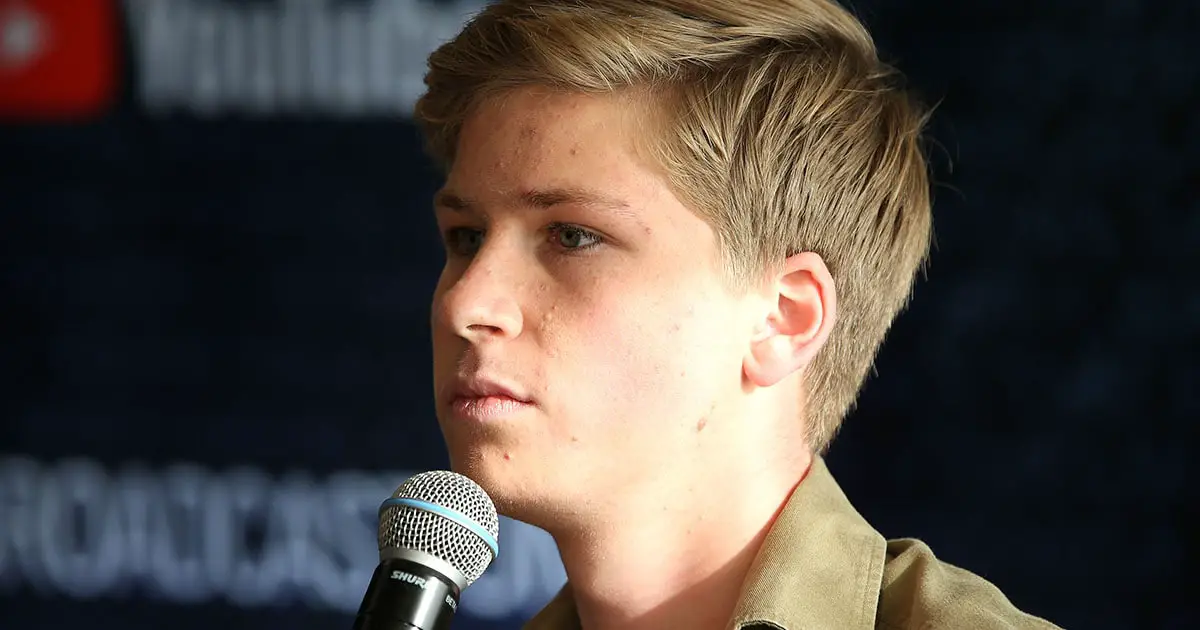 On Tuesday's Today show, Robert addressed these comments and said: "Everything always gets blown up and made a huge thing."
He then added: "For me it's an adrenaline rush, it's an exciting thing to do – but for me personally, I feel closest to my dad when I'm in there working with the animals he loved.
"So many of our crocodiles are the originals, the ones we've worked with from day one. It's an honor for me to continue that legacy.
"Yes they're dangerous, but they're amazing creatures, deserving of our respect."
What are thoughts on this? Please SHARE this article with your family and friends on Facebook to see what they think.
Bored Daddy