Life isn't always fair. Some times, we experience such loses that moving on seems like an impossible mission.
Kathleen Thorson, from Medford, Oregon, and her husband Jesse were high-school sweethearts. They were together for 14 years and married back in 2006. God blessed them with four beautiful children. Everything looked picture perfect and they were the kind of family everyone admired. But then, a tragedy struck. Just days after giving birth to her youngest child, baby boy Teddy, Kathleen suffered from an intracerebral hemorrhage and passed away a couple of days later.
Her family's world shattered into a million pieces. Her four children were left without a mother, and Jessy lost the love of his life.
"We never spent a minute apart," Jesse told Good Morning America. "We had 14 years and used every minute of it … there are no regrets of how we spent the time, just about the amount of time we had."
During those tough times for the family, they found a silver lining. Kathleen was an organ donor. Her generous gift of life benefitted 12 different people.
"As we get to know more about that process … recipients who receive [Kathleen's] organs, it's something that will be continually lifting us," Jesse said.
Kathleen was described as a wonderful person. She was loving and caring, and she continued spreading her generosity even after her life.
"I don't know if she ever met someone she couldn't find a way to love and care about," Jesse told GMA. "Her heart was wide open. Her heart and her kindness and her willingness to love."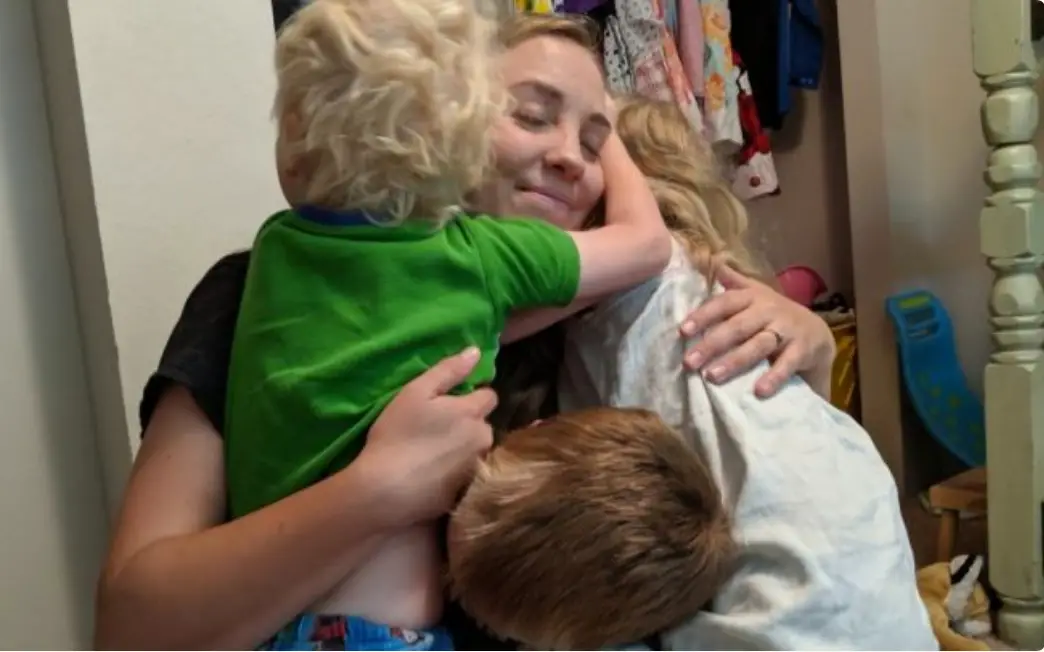 Kathleen's children will know that their mom died a hero. "I'm glad my kids will know their mom for doing that," Jesse said. "My 7-year-old told his first grade class that his mom has 'helped people.'"
I believe that this story should serve as a reminder of the importance of organ donation.
Rest in peace, Kathleen.
Please SHARE this story with your family and friends on Facebook to honor organ donors.
Bored Daddy