Marc Mero was known in the business as "Johnny B Badd", his long wrestling and boxing career made him a very unlikely candidate for motivational speaking, even more so an amazing motivational speaker!
Marc travels all around the United States giving lectures about WCW and WWE since he retired from the leagues of a professional wrestler.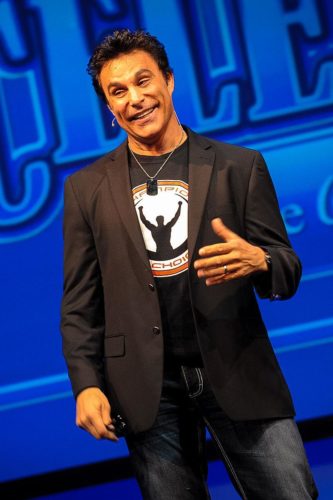 He has admirably also created a non-profit organization which focuses on the fight against bullying, called Champion of Choices.
The amazing work Marc does extends to all ages and focuses on positive thinking, and making the very best positive life choices as well as love and caring.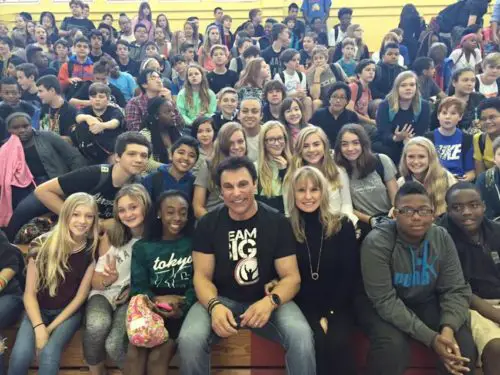 The now retired "bad boy" of wrestling decided, in honour of Mother's Day this past May, to deliver a sincere and powerful message to 6th, 7th and 8th graders in their school auditorium.
Focusing on somewhat dark and deep themes of death, regret, love and forgiveness the young growing people listening were deeply moved to tears.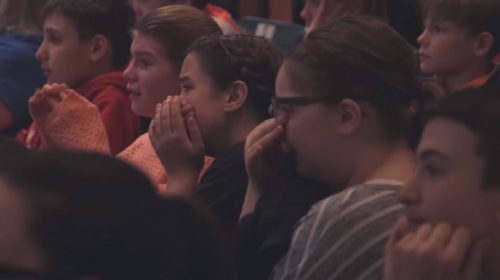 By explaining the relationship between himself and his mom he tells a storey of being embarrassed by his mother's support during his teen years and explaining how he was annoyed by her non stop checking up on him when he only wanted to drink and party.
Marc continues the stories about when he received the fateful news about his mom, he was at a wrestling tournament in Japan when he got the news of his mother's death. He says:
I just threw the phone down. I ran out of my hotel room. I took the elevator to the lobby. When the doors opened up, I just ran out in the street … I walked down the middle of the street in Hiroshima, Japan, and I remember looking up and I remember saying, Mom, I am so sorry.
It was in this precise moment that he started to cry, the emotions of the moment grew as he then elaborates about his mother's funeral saying:
I was so nervous to walk up to her casket, so I just stood way in the back. I kept thinking to myself, Mom, please wake up. Please, get up.
His whole life was about being a millionaire and "winning the race", but since then he has had a bigger realization of the real value of life and family and how quickly you can lose something you didn't realize you had until you lost it!
He left the teens with a final message:
I no longer live in time, I live in moments. And it's not what's in your pocket that matters, it's what's in your heart that truly matters. Love is just a word until somebody comes along and gives it meaning. You, you're the meaning.
This really is a message worth spreading!