The music industry would have never been what it is today had it not been for Simon Cowell. It is him that we should thank for some of the most popular names among musicians, including Leona Lewis and the boy band One Direction, just to name a few.
He started his career as a music producer, consultant, and scout during the 80's, but came to public prominence in 2001 as a judge on Pop Idol. The show was a huge success, so Simon went a step further and created The X Factor and Got Talent franchises which are extremely popular in a huge number of countries throughout the world.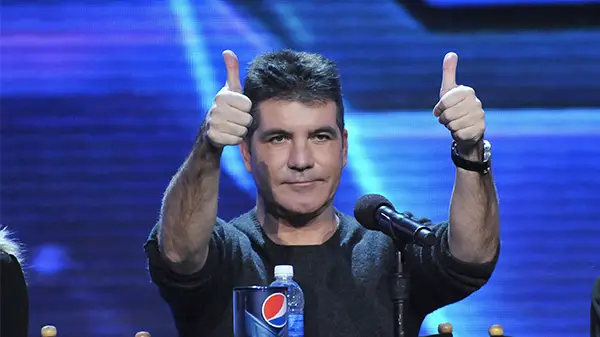 In 2004 and 2010, Time named Cowell one of the 100 most influential people in the world.
He's been married to wife Lauren Silverman since 2013 and the two have one son together.
During the past period, Simon suffered two accidents. First, he fell off the stairs, and recently, he fell off the electric bike. Sadly, he injured his back severely and had to undergo a six-hour surgery. He, however, is feeling fine right now.
In attempt to express his gratitude to the well-wishers, Simon posted on Twitter giving them advise to be extra cautious with their electric bikes and read the manual thoroughly.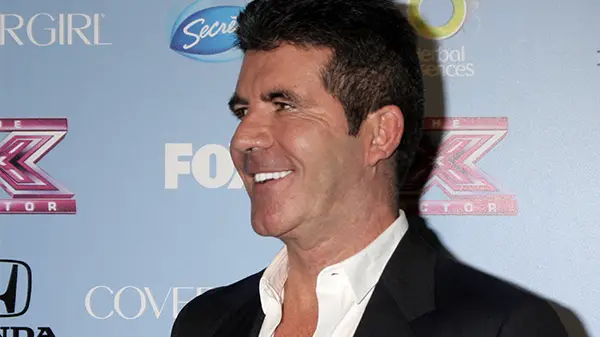 However, it is Simon Cowell's face, which changed drastically over the years, that has people talking. It is not a secret that the music producer and businessman used Botox in the past, but his fans believe that he exaggerated and is now left with a permanently sad facial expression.
He first opened up about the non-surgical "sewing bioplastic-infused thread" facelift he had when speaking to Hello! back in 2018.
"There's lots of things you can do now. You don't just have to stuff your face with filler and Botox," Cowell said. "It hurts like hell but it gets rid of sun damage and unplugs all the crap. For me now, it's all about having clean skin. If you have clean skin, you look better. But you have to be very careful with some of this stuff."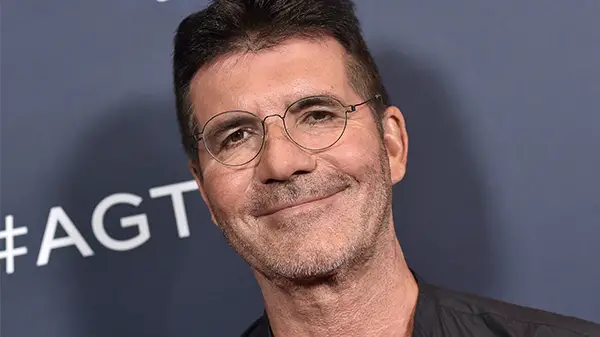 Although he's satisfied with the way he looks, Simon does confess that he probably went a bit far. "Hopefully I look better now — I probably did have a little too much Botox a couple of years ago, because everyone on TV has it," he said.
"Now I have facials, but nothing too extravagant at the moment. I have a girl who comes here and does a great face massage — it's very relaxing. I also had a sheep placenta facial once, which was quite out there."
Speaking to the Mirror and recalling the past years, Cowell said: "All of us are like, 'Christ, we had a lot that year. Not so much that year… maybe a bit too much that year.'"
"You know, the old clips of us are hysterical. Amanda's [co-star AmandaHolden on Britain's Got Talents] always like, 'What was I thinking?' I said, 'Well, I don't look a lot better.' I look all right now, but certain years it was like, 'Wow,' I don't know what was going on."
Some doctors and experts called out Cowell for using too much Botox. Plastic surgeon Dr. Anthony Youn said in 2019, "I think he's had some bad Botox. If Botox is injected too far out on the side of the forehead, it can cause the forehead and eyebrows to droop." Many agree that the way his face looks today is so much different than it did before.
Aesthetic injector Kristina Kitsos also commented on Cowell's looks and told Radar Online: "Simon Cowell has had too much botox in the lateral forehead, causing the sides of his eyebrows to droop down like that. I strongly advise my clients to do a little and add to it if necessary, therefore they look rested and natural. This is definitely a case where less would have been more."
We think Simon Cowell looks great and if he's satisfied with his new face, who are we to judge?
Recently, TV host and presenter Maya Jama shared a photo with Cowell in which he's seen with a huge smile on his face.
"From watching talent shows made by this man growing up to hosting one myself on big bloody ITV is honestly a dream I don't wanna get all deep on here but the journey has been a mad one & I am so so grateful for the opportunity and excited for this next chapter," a part of the caption read.
Apparently, Maya Jama will be working with Simon Cowell on his new ITV show Walk The Line.