Being a teacher means being there for your students every step of the way. It truly takes a special heart to help shape little minds.
Here are five extraordinary teachers who went above and beyond for the well-being of their students. They are such an inspiration.
1. A little girl at teacher Ana Bárbara Ferreira's classroom was made fun of because of her usual hairstyle; two cute hair buns. The sweet girl was devastated and told her teacher how her classmates didn't like her hair, so Ferreira decided to do the same hairstyle the following day. When the girl noticed her teacher's hair, she was over the moon. She approached Ferreita and told her, "Today, I'm as beautiful as you are."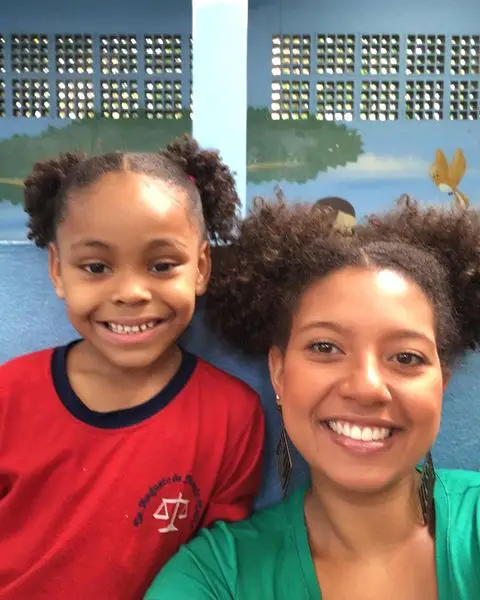 2. Teacher ShaRee Castlebury from Lawton, Oklahoma, was about to say goodbye to her students as the end of the school year was approaching. She felt emotional, so she decided to give her students a very unique project to work on.
Namely, she brought one of her dresses to school and asked the pupils to get creative and paint on it. The young students drew a bunch of beautiful things, including messages for their teacher.
On the last day of school, Castebury wore the dress and left everyone in awe.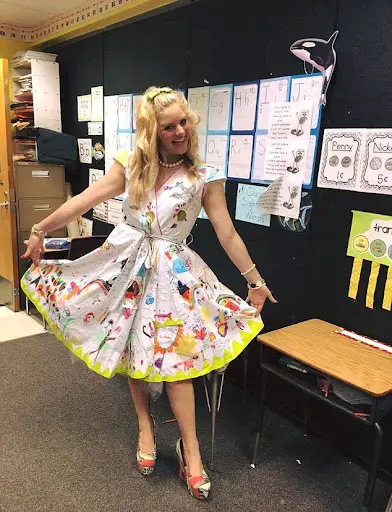 3. The father-daughter dance nights are a big deal for many little girls. Most of them can't wait to attend those meaningful events together with their daddies. For one girl named Kaylee Nance from Trautwein Elementary School in St. Louis, Missouri, the father-daughter dance brought heartbreak because her father is no longer around.
Not wanting her to feel sad, one of her teachers, Tim Bianco, offered to be her date. They wore matching outfits and had the time of their life.
Kaylee was so happy she didn't miss out the dance. Her favorite teacher stepping in filled her heart with joy.
"I just want her to feel loved and cared about," teacher Bianco said.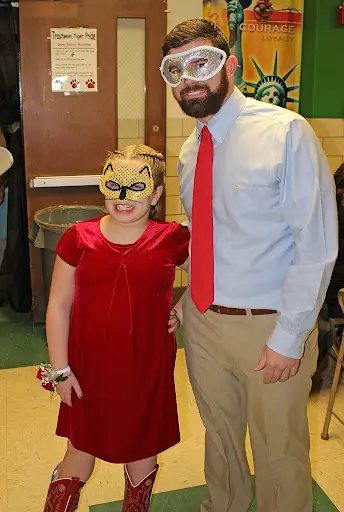 4. Teacher Bri Dredge from Australia competed in a show and ended up winning $20,000. With that much money, she could buy anything she wanted for herself and her family, and she did, but before that, she bought each and every student from her class brand new leather shoes to help them get through the winter.
Needless to say, the students were very thankful.
5. Virginia Davis, a 17 year old student from Whitesboro, New York, was born with just one thumb and another partial finger on one of her hands. She felt different and had a hard time performing some things using that hand.
Luckily, her technology teacher decided to do something very beautiful for her. He managed to design an artificial hand for Davis.
The design only cost $30 to make, which is far less than what those things cost. Some companies sell them for $30,000 so Davis is lucky she has such a caring and smart teacher in her life.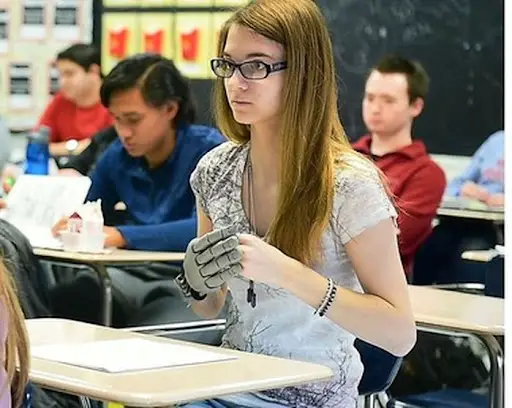 What do you think of these special teachers? Aren't they the best?