There's no doubt that wedding receptions are full of laughter, but sometimes even the actual ceremony can have its funny moments as well. Quite often it's when the ring bearer and flower girl walk down the aisle.
We've all seen videos where pillows are dropped, flower baskets dumped, and little ones go running for the hills.
Although none of these scenarios are ever planned, they sure do make for some hilarious memories! Kind of like what happened in the video below…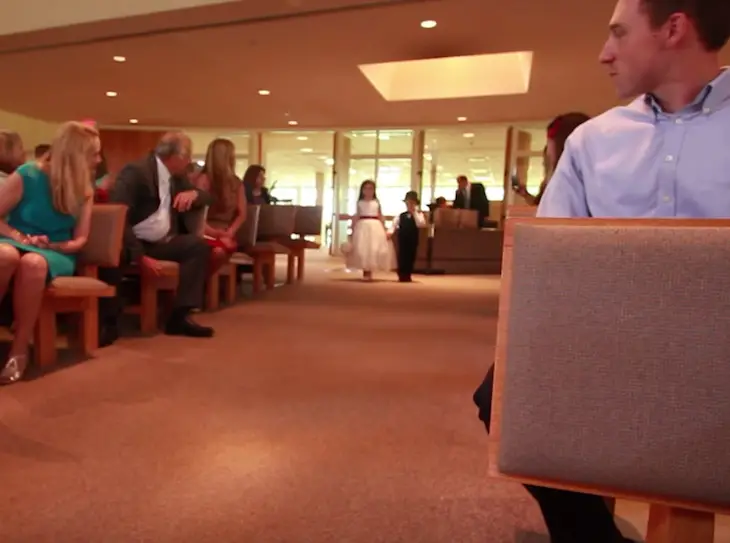 Sometimes when you have multiple adorable kids in your family, you make wedding positions for them all. Two little ring bearers were chosen for this ceremony, along with a flower girl.
But since the boys were just peanuts, it doesn't appear they're actually carrying the rings (they sure did look the part though!).
Holding the rings is a big responsibility and the bride and groom didn't want to overwhelm them any more than they already were. If they could keep the toddler breakdowns to a minimum, that would be ideal!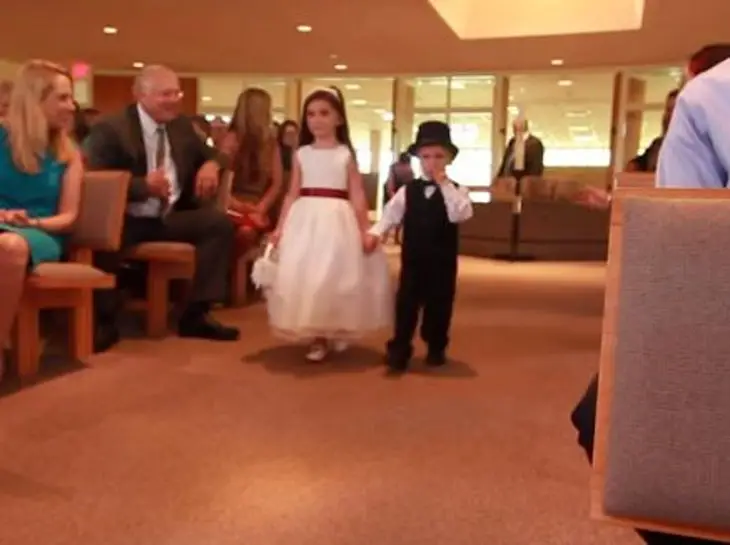 The older boy makes his entrance holding hands with the flower girl, and once he gets towards the end, that's when the first funny moment takes place! He suddenly spots the cameraman and decides to shoot off the aisle to go talk to him.
Can you blame the kid?
The cameraman quickly scoots the talkative little one away from the camera and waits patiently for the next ring bearer to make his way down the aisle. Little does he know, the little ring bearer is ready to take things to the next level of comedy…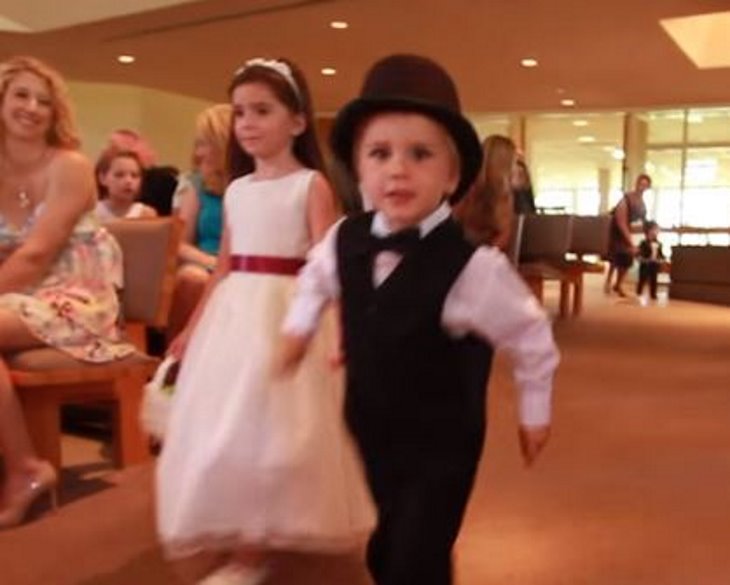 Then came the other funny moment of the event. The crowd turns to watch the second little guy come walking down the aisle, who was only a wee toddler. Everyone smiled and waved their hands trying to guide him down, which he apparently found hysterical.
He starts laughing, which makes the guests laugh – which in return makes the tyke laugh harder! It's an adorable scene that gets even funnier as he decides to ditch the hat.
While some people chose to have a child-free wedding, moments like this make it worth it!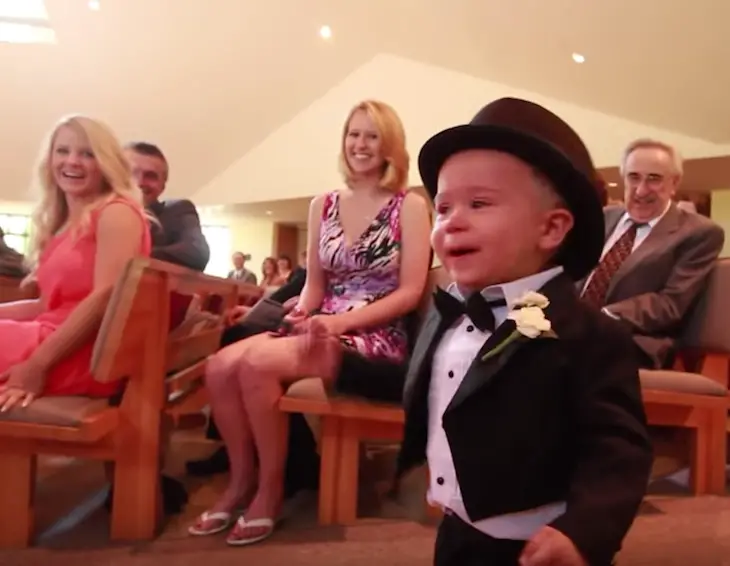 Get ready to smile and watch it for yourself in the video below. What a cute group of ring bearers!
What do you think ?
comments