Who doesn't want their wedding to be nothing less than perfect? However, things don't always go as planned, and luckily, that isn't just true for the unpleasant things that happen, but for the good ones as well.
Sometimes, it can be a guest who takes the dance floor and lifts everyone's mood, or more likely, the flower girls and ring bearers who are usually young children who don't truly understand the importance of their role at the wedding ceremony and do goofy things.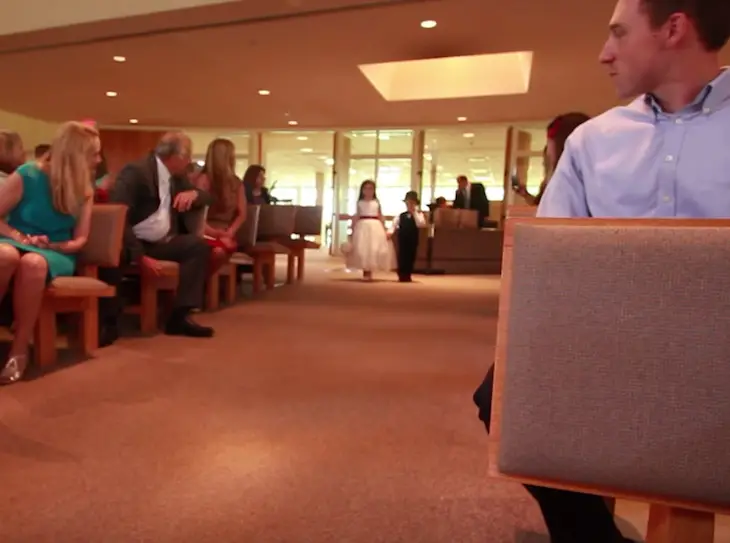 At this particular wedding, the bride and the groom had two ring bearers, although none of the boys really had the rings as that would be a huge responsibility for someone so young. Needless to say, everyone's eyes were on the little kids who made this reception even better than anyone expected.
The first boy made his big entrance holding the flower girl's hand. The two were so cute that guests couldn't stop looking at them. But then, at one moment, the curious kid spotted the cameraman and had to stop for a second to speak to him, but moved on quickly.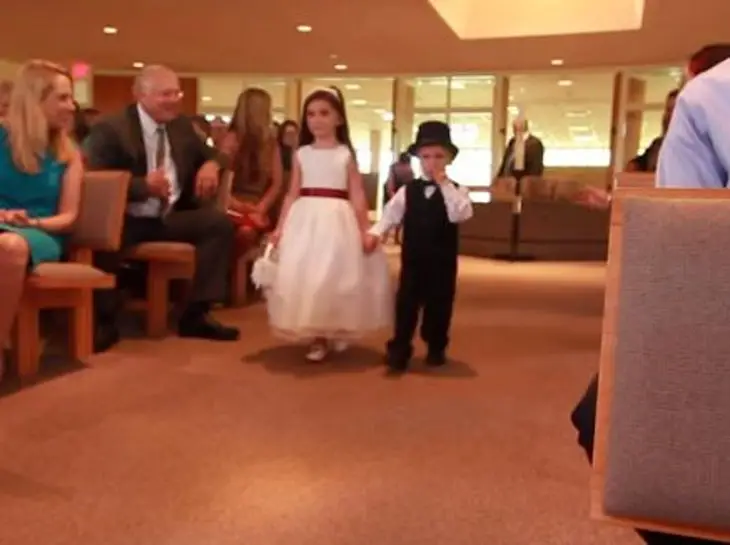 The second ring bearer, a tiny toddler all dressed up for the occasion, however, took things to the next level of comedy and made everyone roll with laughter.
As he walked down the aisle, guests smiled at him and waved their hands in order to guide him, but he found all those people who were staring at him quite hilarious and started laughing uncontrollably. As everyone found that beyond cute and laughed back, the sweet toddler laughed even harder.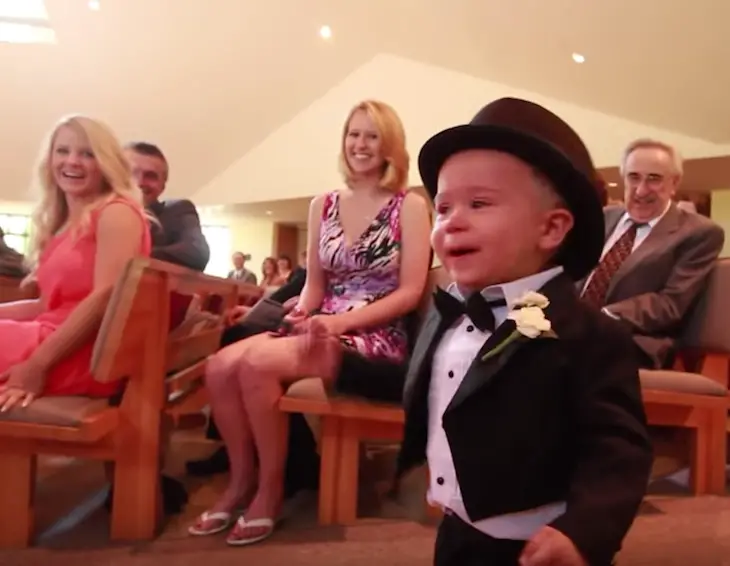 Get ready to smile and watch it for yourself in the video below. What an awesome group of ring bearers!