Being a teacher isn't only about making students learn facts from different subjects, but it's about teaching them about life and how to grow up into the people who will be respected members of the community. Above all, being a teacher is all about understanding your students' needs and interests and helping them achieve their goals. Great teachers are there for the tiny humans who are part of their classroom not only during lesson time, but out of school too.
Kinsey French of Louisville, Kentucky loves her students to the moon and back. Throughout the years, she learned how to connect with them on a deeper level and be their friend. She's a special ed teacher to six awesome students aged 7 to 11 years old who are part of the inclusive teaching program for children with Down Syndrome at Christian Academy of Louisville Rock Creek.
This year, French married the love of her life in an awesome wedding ceremony.
"I wanted to grow up and get married to my Prince Charming, and have all my loved ones there with me," the 25-year-old told TODAY Parents.
And when she taught of her loved ones and all those people who made her life complete, the first who came to her mind were her students. So, she decided to invite them to her wedding.
Not only they got to be part of their teacher's special day, but they were all given important roles.
These special kids were there to witness when Josh proposed French, so they were part of the couple's story from the beginning.
"When I told Josh that I wanted my students to be a part of the wedding, he was totally supportive and so excited to include them in the special day," she said. "We talk a lot about my students, and he said, well, they're like family to me too."
They way the students were presented with the wedding invitations was unique. Namely, there was an award ceremony taking place at the school and as the names of the kids were called to get their award they were given invitations too.
The parents were all present and said how the teacher's act really touched their hearts. They were happy to know that their kids have someone in their life who loves them that much.
"I was a little emotional when [Kinsey] asked Kate and the kids. I just felt like Kinsey and the teachers treat our kids like family," one mother told TODAY Parents .
Her daughter was beyond excited to be part of her teacher's wedding day.
"I think she told everybody in town about being in Kinsey's wedding," the mom reported.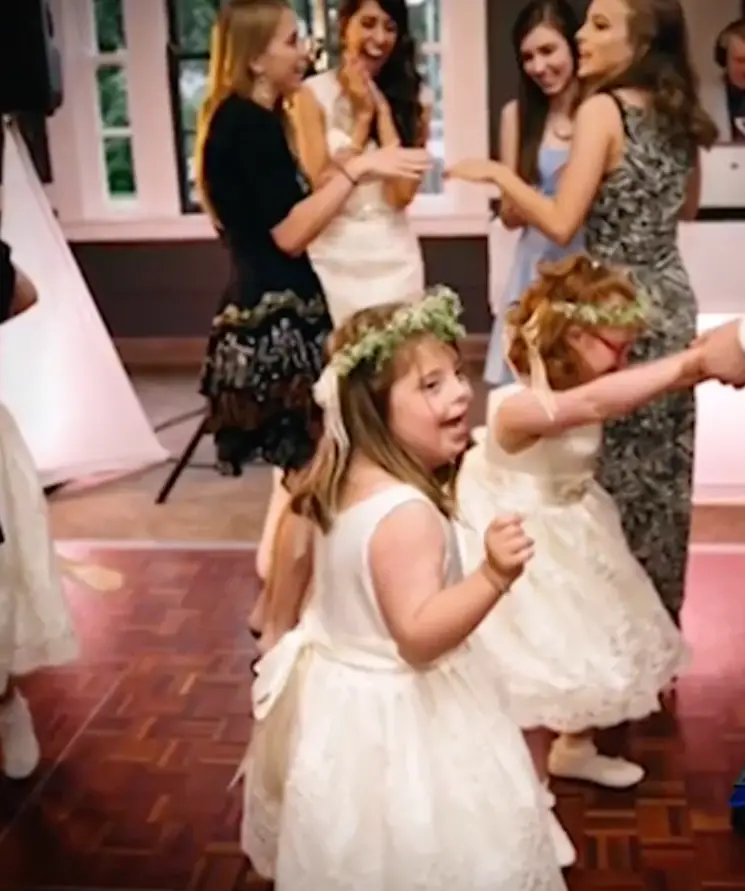 "I loved watching Miss Kinsey getting married… I got to throw out flowers [onto the aisle], and the mashed potatoes [at the reception] were so good," young Kate said.
The students, together with French's nephew and niece had the time of their life as they got to bring the rings and the flowers and were given a bunch of gifts.
"They got to do dress fittings, and feel like princesses, and that was exciting," French said.
"Obviously, the moment that I'll always remember is just the doors opening, and getting to see my groom for the first time," French told TODAY Parents. "I'll always remember the reception, and just having all of my loved ones in one place. It was an incredible experience."
With all that attention, the food, the dancing, and the awesome wedding cake, this really was a day to remember.
What this teacher did for her students is so sweet that it melted our hearts. We wish more teachers consider their students a family and a crucial part of their life.
Take a look at the video below to learn more about French and John's wedding day.