Thomas from Houston is the superhero that captured the world's attention. This real life superhero is actually an ordinary family guy with great heart and care for the people. What he did during a concert in Houston taught everyone how to be kind and good-mannered.
Thomas Harwell, his wife Shayle Harwell and their two-year-old daughter planned to spend the day watching the Brad Paisley concert. The concert took place at the NRG Park in Houston. They didn't have a clue that that day will become quite memorable for both of them.
While the family was waiting for the start of the concert, Shayla noticed an older woman who was having difficulties walking down the stairs. She was heading towards them. Shayla and Thomas immediately helped the lady. Shayla says:
"She was having a rough time. I nudged my husband and told him that they may need help."
The woman was not alone. She was with her daughter and two granddaughters. Since they could not help the lady, Thomas offered his help. He took the old woman and he helped her get her seat.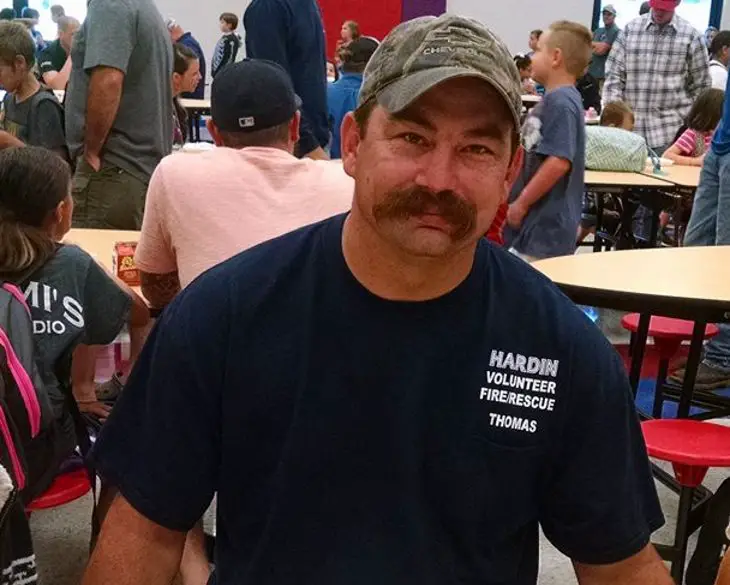 However, Thomas' help didn't end there. If it was someone else instead of this kind man, the lady would have been left there during and after the concert. However, Thomas was different type of a man. Both of them, Thomas and Shayla continued watching over this family because they knew the old woman would need their help again. Thomas recalls:
"I helped her downstairs, and I wasn't going to leave until I helped her upstairs."
This man really knows how to care about people. When the concert ended, he went to the family and helped the old lady up the stairs. He once again offered the lady his help and she modestly accepted it. This time Shayla took a picture of them both.
Y'all I have to brag on my husband big time tonight! He made me Soo proud. As we were sitting in our seats waiting for the rodeo to start I noticed an elderly lady ( pictured below) her grown daughter and 2 young granddaughters trying to come down the stairs. The elderly lady was having a rough time. I pointed them out to Thomas Harwell and said they may need help. Not only did he help get her to her seat, but she did not have the strength to come back up the stairs. So, he carried her!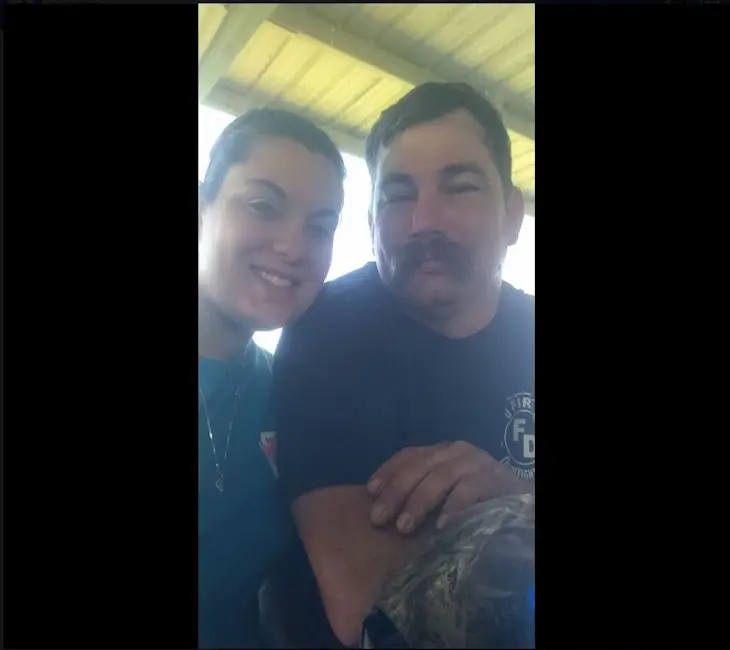 This act of kindness touched the lady. She was so grateful for the help and too happy that there was a real man that did everything he could just to provide her the opportunity to enjoy the concert.
However, this isn't the only time he helped other people. Being a fire fighter for 15 years gave him a lot of opportunities to help people. He doesn't hesitate offering his help to people who are in difficult situation. Regarding this he says:
"If you're alive and breathing, you shouldn't need an excuse to help someone else. If they need help, help them."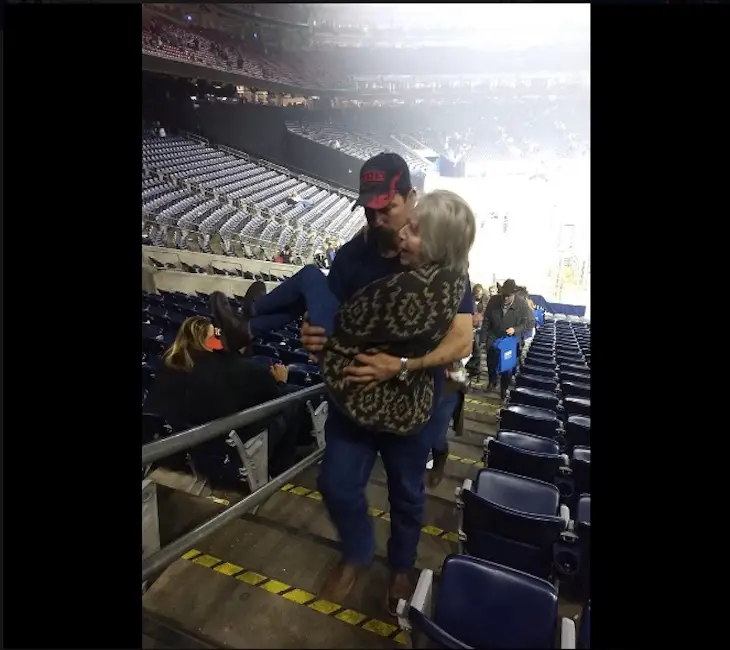 Upon posting this story and the photo on the Internet, Shayla's post was an instant hit. It reached more than 40.000 likes in just a day and over 6,000 comments were posted under the photo.
People left various types of comments. Many said very positive words for Thomas'actions and acknowledges his kindness. One comment said:
"Thank you for sharing this wonderful picture. Your husband is a real gentleman and a great, caring person. You are blessed!!!! My husband would have done the same if possible. Our men are rare and far between for those looking."
We do hope there are more people like Thomas. He exemplified the words kindness and good manners. Well done Thomas!