Her name is Pixie. And for good reason. She was born when her mom Sharon Grant was just 28 weeks pregnant. Complications forced poor Sharon to give birth via an emergency Caesarian section. And when baby Pixie entered the world, she weighed just 1.1 pounds, Parenting Isn't Easy reports. She was so frail in fact, that the hospital didn't have equipment that was small enough to keep her warm.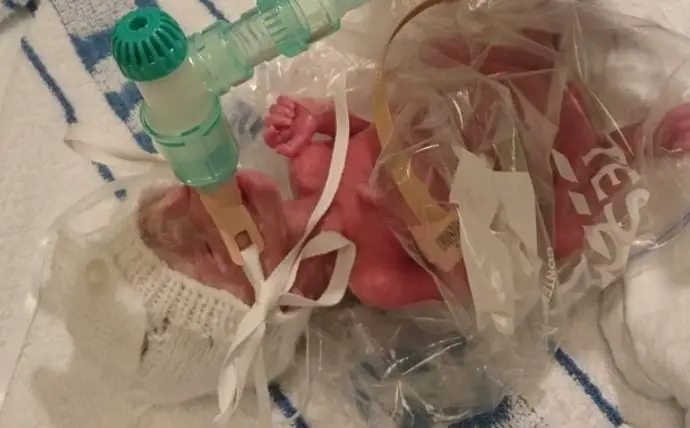 Would This Incredibly Tiny Baby Survive?
Doctors were afraid that Pixie, born three months prematurely, wouldn't live for longer than an hour. So they rushed her into intensive care hoping to find anything that would help her survive.
And they did something that seems unconventional but actually, amazingly, isn't.
They placed her inside a sandwich bag
This may seem bizarre, but it's a practice sometimes used by doctors. This is because a premature infant's skin is very thin, allowing water to evaporate quickly, The New York Times reports.
It came as a surprise to Sharon, The Telegraph reports.
"It was so random that they had her in the Tesco bag — it must have just been what the operating theater had at the time," she told the newspaper.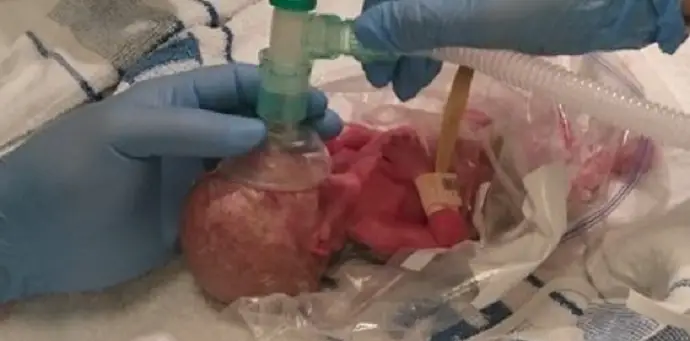 The hospital's neonatology consultant told The Telegraph that the treatment is fairly commonplace. The practice is used for babies who weigh less than 3.3 pounds.
"It is now a standard treatment, where the wet newborn infant's body and limbs are placed into a bag under a heater, which creates a greenhouse effect, and this is the most effective way of maintaining their temperature in the golden hour after birth and until they are placed in a warm, humid for ongoing care, the consultant said in a statement.
Sharon hoped the plastic bag would do the trick. And it did. Pixie began to get healthy, but it was a really rough time for her mom, who couldn't hold or touch her for 18 days. Doing so could have caused the baby to lose weight.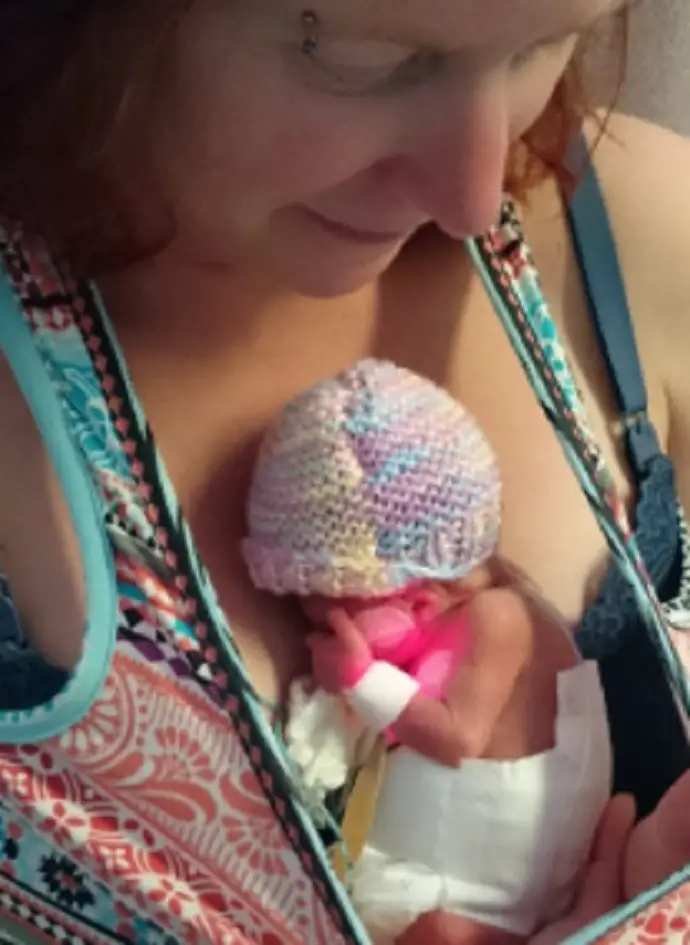 And things continued to be touch and go even after Pixie was finally able to go home.
"We have been in and out of hospital a lot since she got home, and she can't be around other children or ill people because if she gets a cold she will end up on oxygen again," Sharon said. "But at the moment she is doing really well. She looks really nice and healthy."
But baby Pixie is quite a fighter
Here she is at five months old. Look at how healthy she is:
Isn't it amazing that a product as simple as a sandwich bag can actually be used to save tiny lives? Why not share this with your friends and family?