Having more than one child to take care of might be challenging. Now imagine having three babies that are the same age under one roof. That is definitely a house filled with fun, laughter, and games. We are sure the parents of the most adorable and most competitive triplets from the video below are never bored around their lovely children.
Not only they make mommy and daddy laugh, but the whole nation as well. The video of their epic race has been seen over 20 million times and people never get tired of watching it over and over again.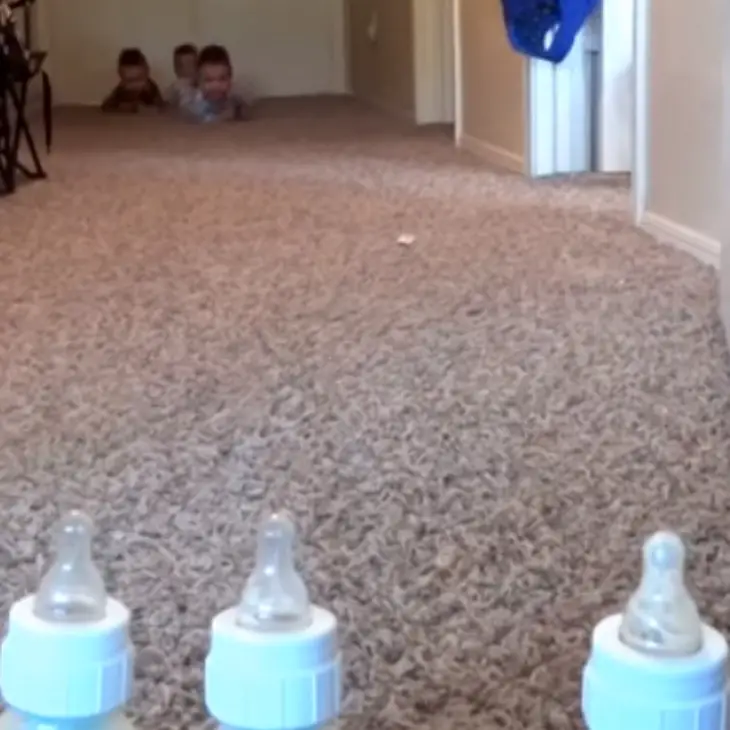 Mommy places their bottles of milk on the floor, and she is patiently waiting for them to start crawling towards their meal.
Although they may not be that interested in having the milk, each of them is eager to make it to the finish line before their siblings.
The adorable babies turned their feeding time into an epic game that took the hearts of everyone who witnessed their competition. They are way too young to set the rules of what is acceptable and what's not, but they still understand what the game is all about and it's beyond adorable.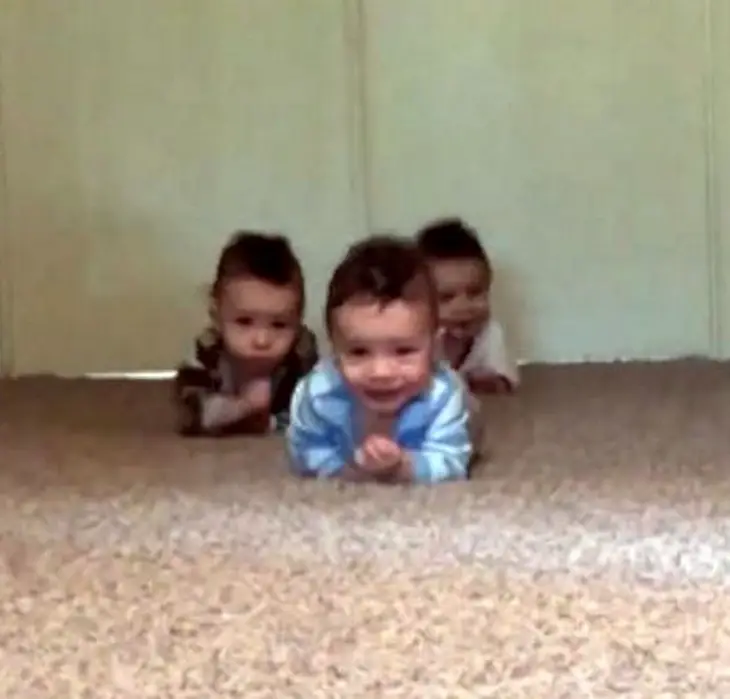 Vanessa knows this will make her triplets more interested in their meal knowing they've "earned it" themselves. We are so happy she could put this unusual race on tape.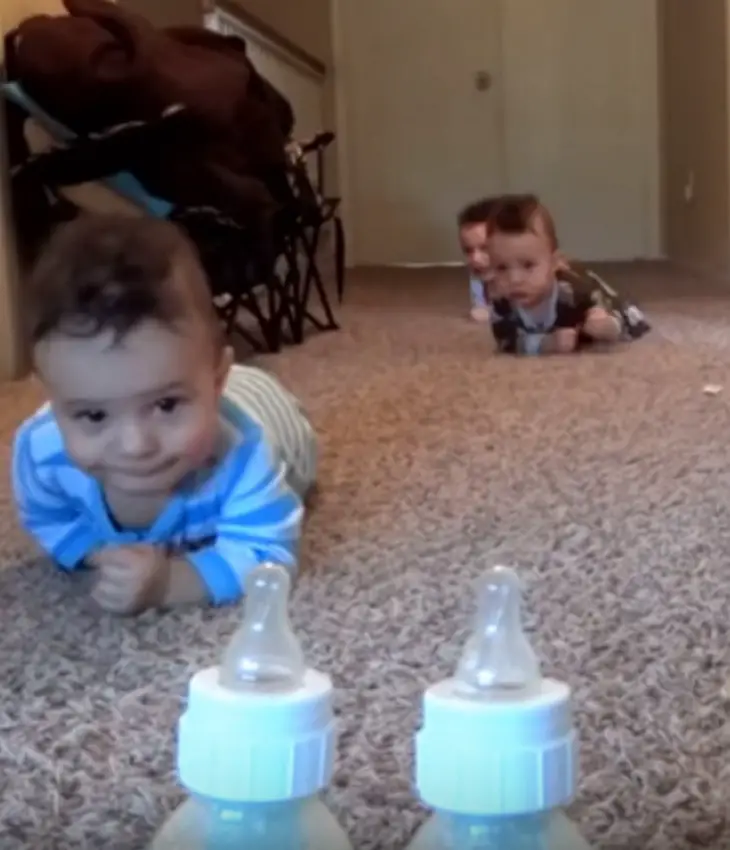 Brandon, Christian and Aiden are real athletes with vibrant personalities whose speed will leave you speechless.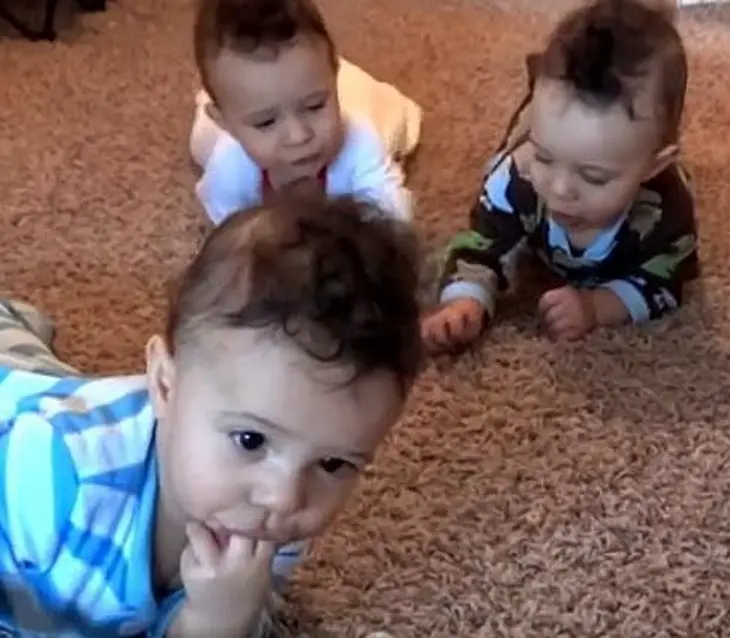 Watch the ultimate game of "who gets to the bottle first" which will put a smile on your face. Pay attention to the music in the background as well. Vanessa really is one cool and creative mother.