When beloved singer Stevie Wonder took to the stage for Dancing With The Stars: Juniors last week, the audience erupted with applause. But Stevie wasn't the only person they were clapping for!
This time, they gave it up for his dashing 13-year-old son Mandla Morris and his dancing partner Brightyn Brems. These two amazing teenagers lit up the audience.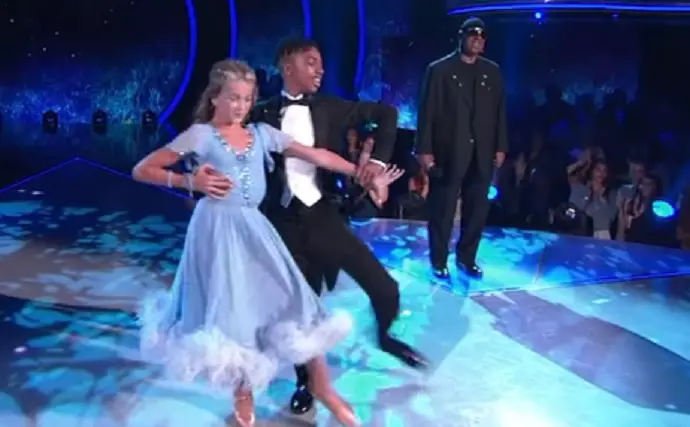 Dad Stevie Wonder Provided Backup
The legendary singer performed "Isn't She Lovely," and it was definitely one of the highlights of this couple's amazing performance. Working expertly and precisely, the two teens danced the foxtrot with absolutely no missteps. One wonders how long it took them to master this. They made it look so effortless.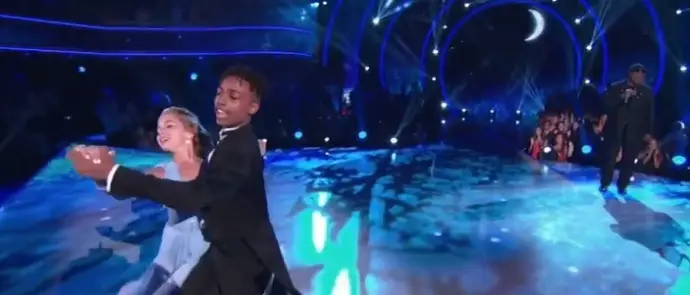 The judges were also impressed, fully understanding the pressure of performing next to a beloved and revered performer like Stevie Wonder. Especially of course, when he just happens to be your dad.
"Well first it is so incredible to have the amazing Stevie Wonder performing tonight, I know if I had to do a performance with my dad on Dancing With The Stars it would not have looked like that," said Adam Rippon, one of the judges. "You were so good, this is probably one of your best dances."
Val Chermovskiy agreed, calling the performance "incredible" and even dad Stevie Wonder, blind since birth, couldn't resist joking:
"It looked good to me!"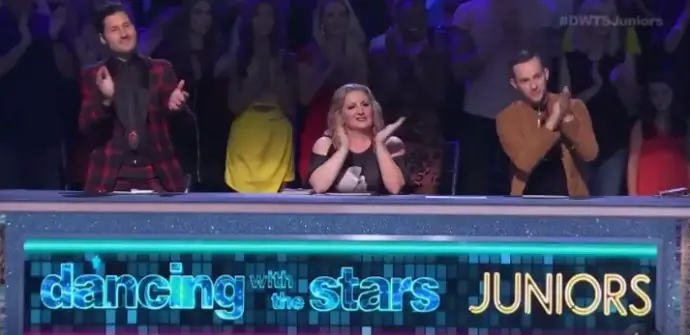 But the one judge that young Mandla and Brightyn really hoped to impress is singer and choreographer Mandy Moore. And the singer didn't disappoint. She had high praise for the talented teens:
"I was watching a beautiful couple twirling around the dance floor, you will remember this moment forever."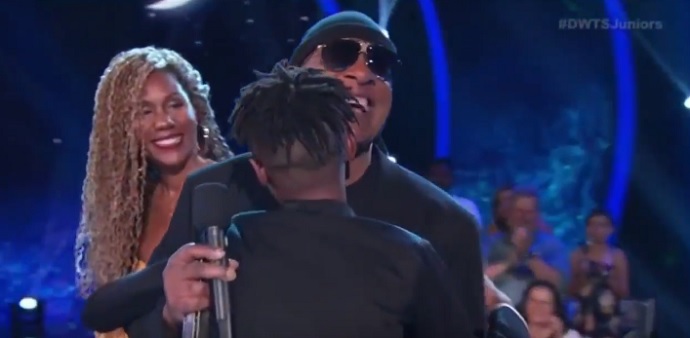 The song itself also went over with the audience in a huge way, with the audience cheering and clapping throughout the performance. Stevie Wonder wrote the song in the mid-1970s to celebrate the birth of his daughter, Aisha. What's really fun here is that she joined everyone on stage to congratulate the two teens on their performance.
But what really capped the whole thing off?
That father-son hug near the end of the clip. Stevie is clearly proud of his son.
"He made a great choice, I am very happy he did and very thankful," Wonder said.
The judges rewarded them with a score of 27 out of 30 and Twitter users were also impressed.
Wow! You R the most blessed young man up there. UR dad has been my favorite singer since one of his first songs, "Finger Tips" Dad has staying power in the music industry. Great job and beautiful smile!

— Deborah Driver (@deborahdriver6) November 19, 2018
There's still a few more weeks until the winners are chosen, but we're betting Mandla and Brightyn will be in among the top contenders!
You can watch their dazzling performance in the video below.
Featured image by SeriesClips via YouTube video