A California doctor has been suspended from her duties as an emergency room physician and is being investigated after a video shows her grabbing and mocking a patient who reportedly was suffering from an anxiety attack.
Samuel Bardwell is a college athlete who suffers from severe anxiety and panic attacks. Recently he suffered one that was so serious it caused him to collapse during a summer basketball class.
His coach, Scott Eitelgeorge said Bardwell was struggling.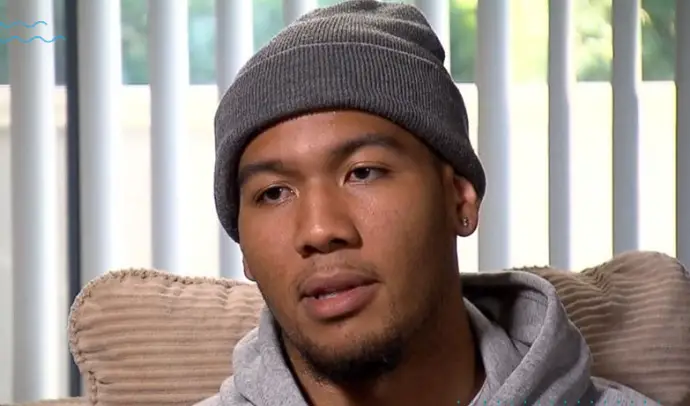 "He wasn't looking too good," the coach said. "It looked like he was having a pretty severe anxiety attack. Sam played for maybe five minutes before he had to step out. He collapsed on the grass outside the weight room. When we went outside he tried to get up but fell back down."
To keep his condition under control Samuel takes Klonopin, his dad Donald Bardwell told The Mercury News.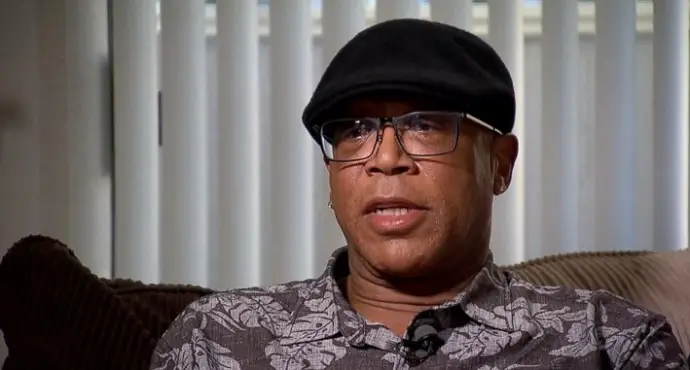 "He was on medication for his anxiety but was off his meds for two days because he couldn't get to the pharmacy before it closed," Donald Bardwell said.
The situation was serious enough that Samuel, 20, was rushed by paramedics to El Camino Hospital in Los Gatos, California.
Donald and his son assumed they would receive professional help at the hospital. They assumed the young man would be helped in a timely and benevolent manner.
The doctor who treated Samuel sure proved that to be wrong!
Doctor Had A Horrible Bedside Manner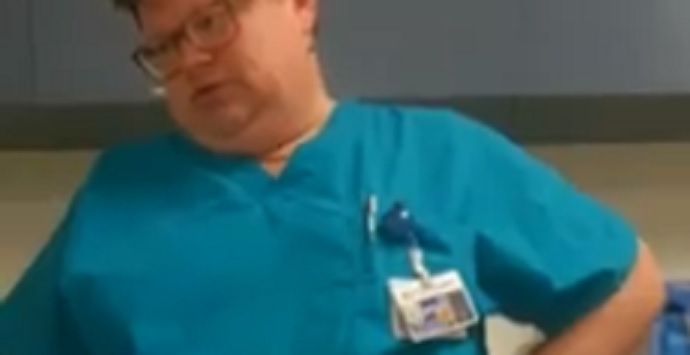 Her behavior was captured on video. As a result, she was suspended when the hospital got wind of it. The two men say they waited in the hospital for an absurdly long time as the doctor allegedly laughed and chatted with her co-workers.
Keegstra can be heard harshly mocking newly enrolled West Valley College student on the video.
"I'm sorry sir, you were the least sick of all the people who are here who are dying," she says in the video. "There, so you picked your head up. Now don't try to tell me you can't move. C'mon, sit up."
She tugs his arm, telling him to sit up. Bardwell tells her he can't get up and can't inhale.
Her response?
"He can't inhale. Wow! He must be dead. Are you dead, sir?
Doctor turns belligerent
At one point, she can even be heard swearing, having accused Bardwell of changing his story about why he was in the emergency room, ABC News reports.
"You're full of sh*t," she can be heard saying.
Watch the doctor in this video below
Keegstra, a practicing physician for 31 years found herself suspended from all of the facilities associated with the hospital. In a statement, Dan Wood, chief executive officer of El Camino Hospital said her "demeanor was unprofessional and not the standard we require of all who provide care through El Camino Hospital."
"We have expressed our sincere apologies and are working directly with the patient on this matter," Wood said. "Please know that we take this matter very seriously and the contracted physician involved has been removed from the work schedule, pending further investigation."
And Donald Bardwell seemed to concur with Wood that the doctor acted in a manner that was "unprofessional."
"In my mind, I don't think she should be practicing medicine at all," he said during an interview on Good Morning America.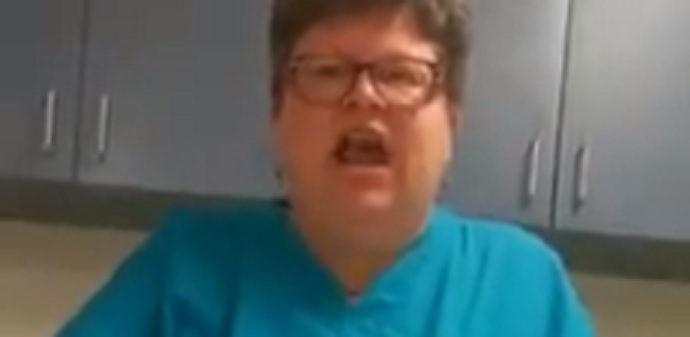 Samuel Bardwell says he asked his dad to videotape the situation after noticing Keegstra eyeing him suspiciously while talking to a security guard in the emergency room.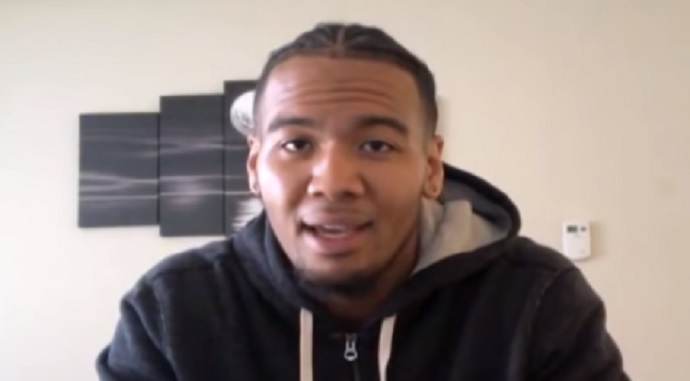 Bardwell says he knew trouble might be brewing because the doctor kept eyeing him suspiciously while she was talking to a security guard in the waiting room. So he asked his dad to grab his phone and start taking a video.
Anxiety is a common problem in the U.S.
A patient can't be bullied out of an anxiety attack. Doing something this callous is sure to make it worse. Anxiety disorders are the most common form of mental illness in the U.S. They affect 40 million adults each year in the U.S., the Anxiety and Depression Association of America reports.
Samuel Bardwell was struggling or he wouldn't have gone to the emergency room. What this doctor did is inexcusable.
Here's what he has to say in the video below.