Police officers around the nation have been participating in what is called the "Lip Sync Challenge" – and this time it was the Sherman Police Department of Texas who decided to show off their skills.
While we've seen many different acts, from "Uptown Funk" to Frozen's "Do You Want to Build a Snowman," these officers decided to go a little more old-school and bring in a classic movie scene. Although instead of in a bar, it takes place in a donut shop.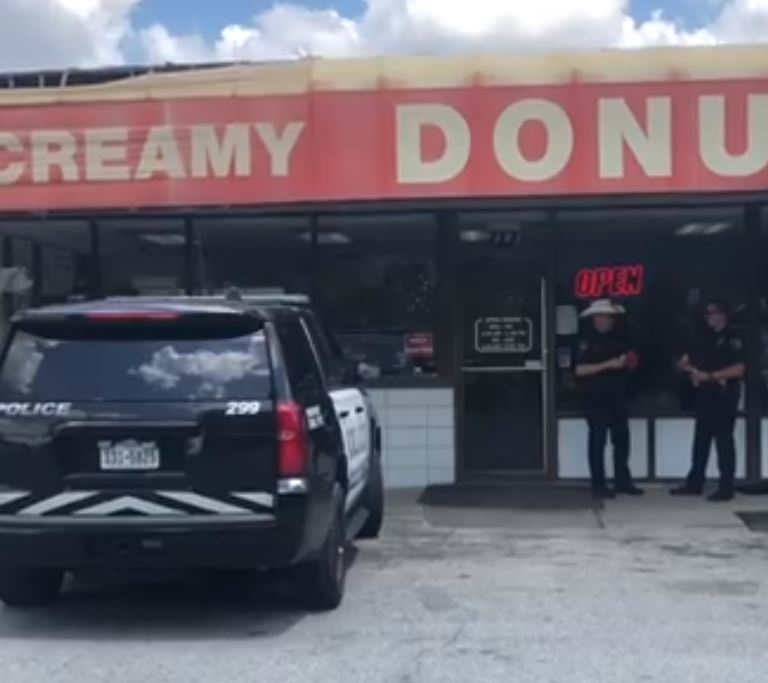 It all begins at Hot N Creamy Donuts where the cops have stopped to grab a snack. The establishment is filled of Sherman PD officers, but there happens to be one pretty lady up at the counter who's just a regular customer.
A group of 4 men sitting at a table start discussing the Lip Sync Challenge and what they should do for it. But as it turns out, a lot of great ideas have already been taken by other departments and they really want their idea to be unique.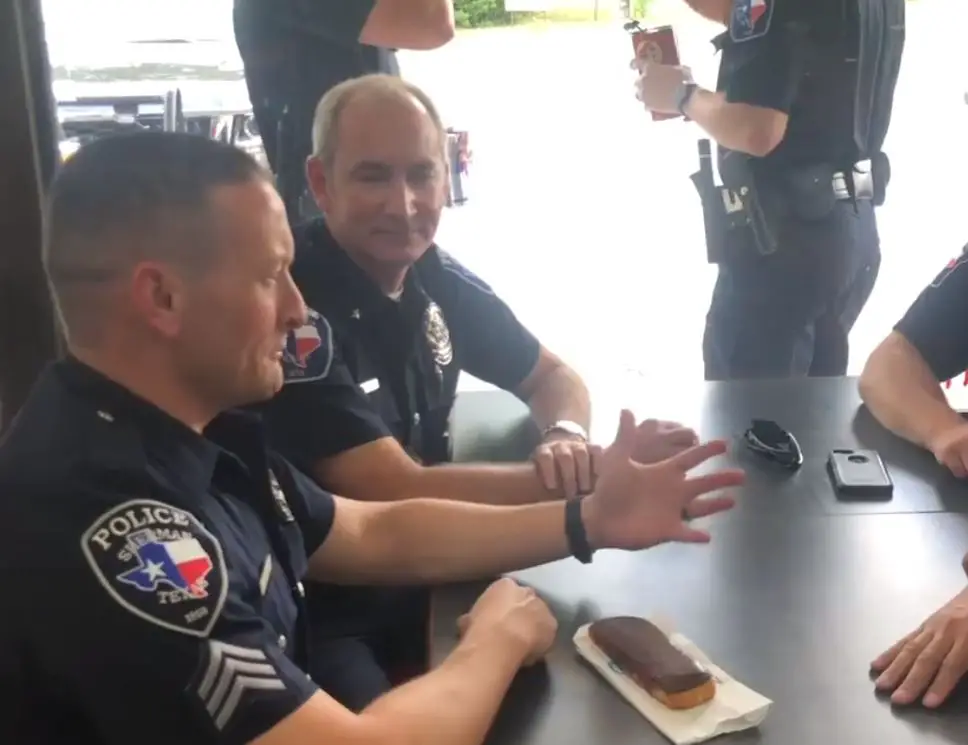 That's when one of the officers spots the blonde stranger at the counter. His eyes light up as he turns to his fellow officer and says,
"Wow. Hey, look at that… She's lost that lovin' feeling."
The man replies that "no she hasn't" – but that doesn't stop the first cop from getting out of his chair and heading towards the customer – and of course Officer "Goose" quickly follows.
Do you know where this one is going by now?
The officer then taps the woman gazing at the pastry items on the shoulder. Looking confused she spins around, and that's when it gets exciting…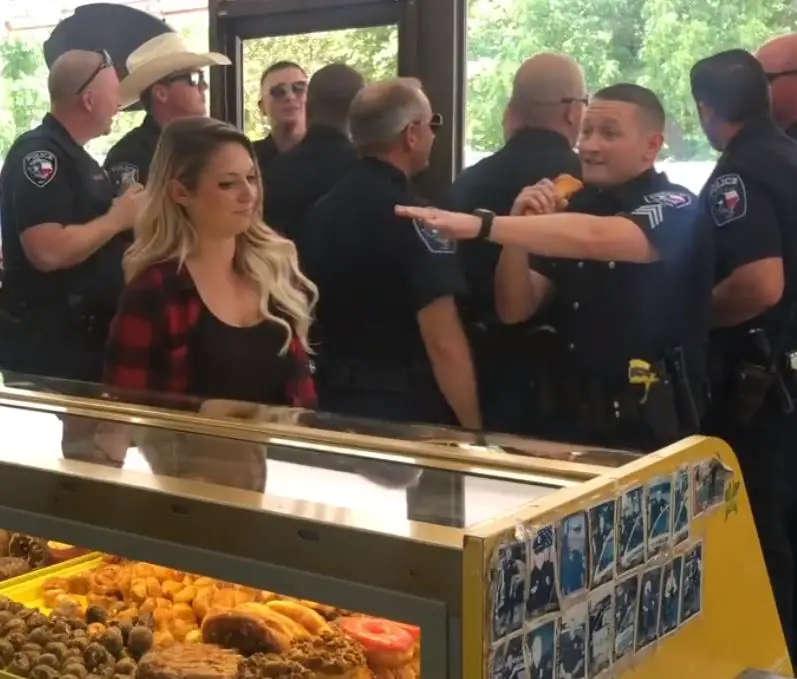 Using a donut instead of a microphone, the officer starts lip syncing to "You've Lost That Lovin' Feelin.'" However, it's not the sound of The Righteous Brothers, he's mimicking the famous scene from the movie Top Gun lip syncing to Tom Cruise's voice!
After a moment Officer "Goose" joins in, followed by the entire restaurant full of Sherman PD officers. It's a classic scene that still makes you blush as the woman has a whole room of people singing "You've Lost That Lovin' Feelin'" just to her.
These officers definitely deserve points for creativity as their Top Gun performance is so much fun to watch. In fact, it's been viewed more than 7 million times already!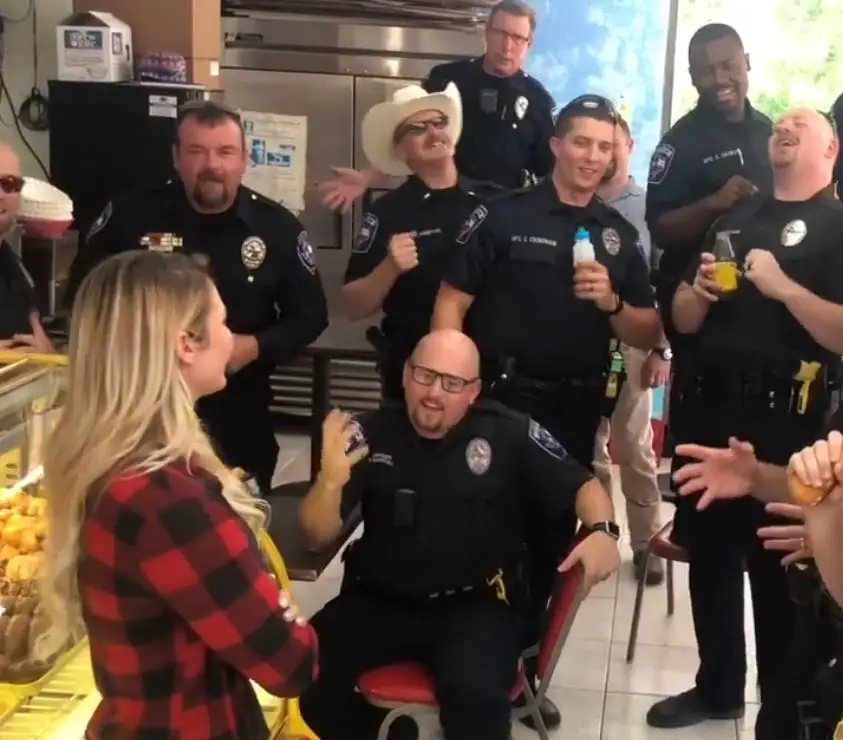 You can watch it for yourself in the video below. What will they think of next?