Bryce Dudal is a 17-year-old pizza delivery boy with a passion for the piano. While he hardly gets to play anymore with the chaos of school, work and applying for college, Bryce did have the chance to stroke the ivory keys recently.
Now his impromptu performance is going viral online – and we understand why!
It all started when the Varchetti family called their local Hungry Howie's for a few pies. It was pizza night in their home! Once the pizzas were made and ready to go, Bryce was assigned the delivery duty. He had no idea that fate would take that evening in such an interesting direction.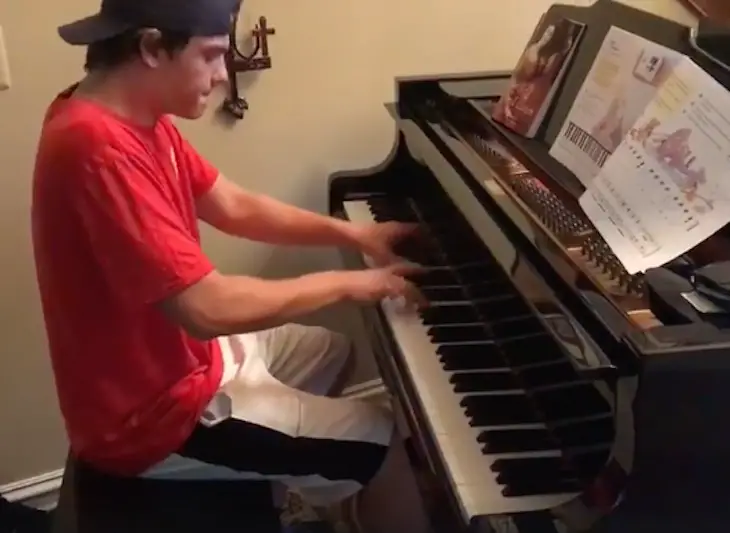 When Bryce arrived at the Varchetti's home, he grabbed the pizzas and walked up to the door, just as he had done countless evenings before. After handing over the pies and collecting the cash, Bryce saw a baby grand piano out of the corner of his eye.
The yearning to play suddenly took over his mind – that's all he wanted to do.
After politely asking to take a closer look at the piano, the Varchetti's agreed and let him in. The group chatted about the piano and how no one in the family has used it in years – and that's when Bryce sat down.
He confidently stretched out his hands and placed them carefully on the keys. Then, without warning, Bryce broke into a breathtaking rendition of Beethoven's "Moonlight" sonata!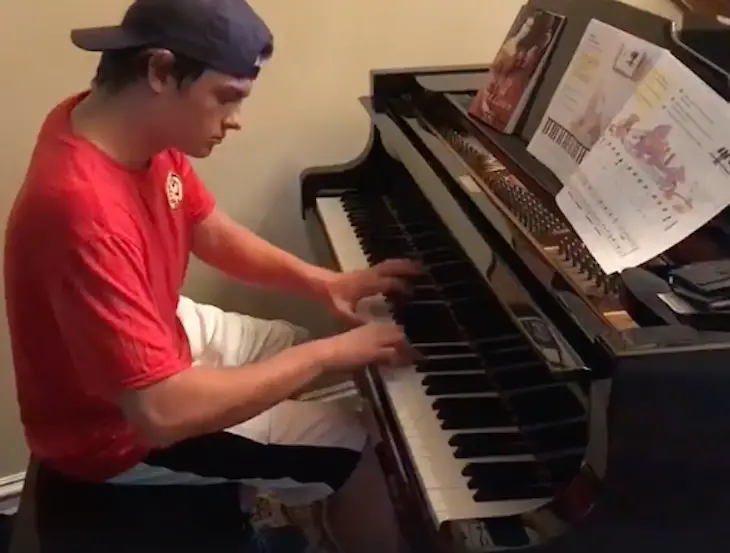 Byrce told the Washington Post that playing the piano was always a passion of his – and he likes to test the limits of his talent when playing for others.
"[Learning to play the piano] was a long process. You have to sit there and think and try to put it on the piano, piece by piece. I couldn't read music back then. I would sit there and listen for hours and hours and try to figure it out… A lot of people sit down at the piano and play something slow and beautiful. But when I play for someone, I like to go all out."
The entire Varchetti family was blown away by Bryce's performance. Even the youngest Varchetti child stopped his favorite video game to watch Bryce play the classical piece! We're just so happy someone decided to record his performance and share it online for us to see.
By the looks of things here, Bryce has a bright future in the music industry!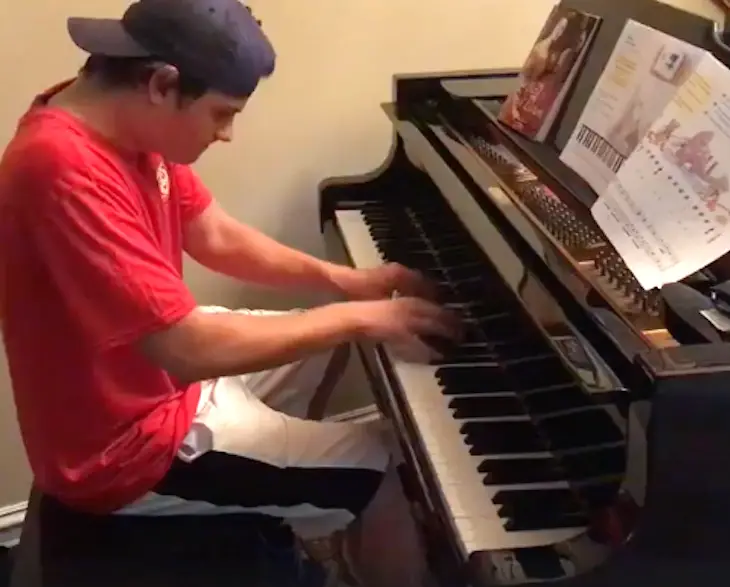 Watch this incredible impromptu performance for yourself below. What a talented young man!