Veterans who have been fighting for the nation deserve more financial and moral support. They gave everything just to serve the country. Therefore, they deserve to be socially and financially secured as our payback to their contribution.
Being a veteran and homeless is not just unfair, but even depressing. Imagine the pain those veterans feel. Their sacrifice for the nation's well-being led them to the streets. This is exactly how Nick, a US veteran, felt.
Nick's story is known to us due to Jake Holloway's actions. This regular guy accidently found out what Nick was struggling with.
Jack is as a regular customer to Walmart and Target in Altoona. He has been shopping there regularly and one interesting thing caught his attention. Whenever he went to the stores, he couldn't but notice a silver Jeep parked in the parking space.
One day he was curious enough to find out what's really going on with this vehicle. As he approached the Jeep, he was shocked by what he saw.
There was a sticker on the window with 'I served' written on it. Jack immediately figured it out that the owner of the Jeep was a US veteran. He decided to talk to him.
Nick, the veteran's name, was kind enough to explain Jack everything about himself. His story is very sad.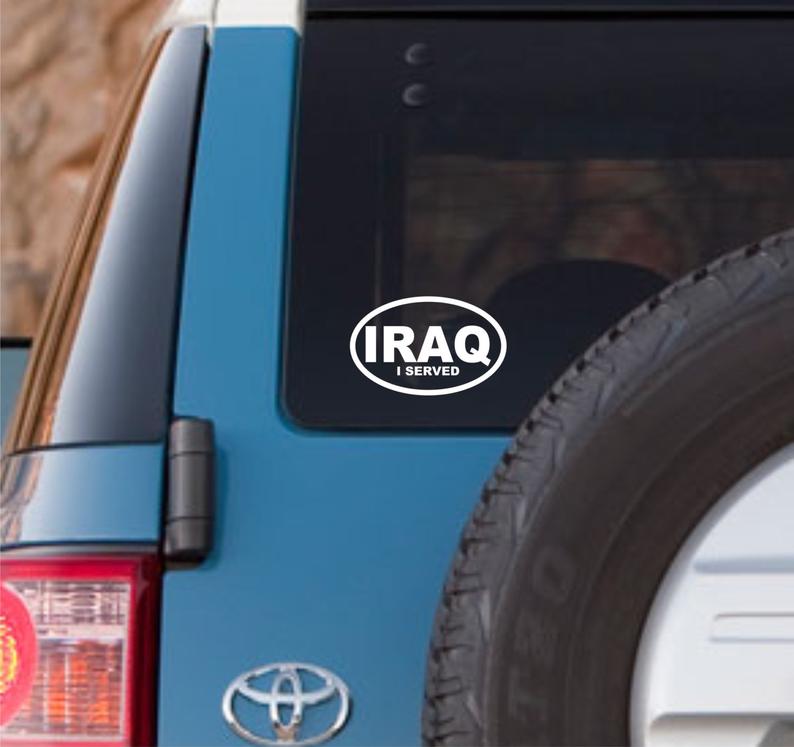 Nick has been serving in Iraq as a US soldier. He has been in Iraq four times and defended nation's interests. However, Nick told Jack that his wife left him after the fourth tour. This led to losing everything he had, except his Jeep and his dog.
This situation ruined him. With all those existential problems and the emotional breakdown, Nick had nowhere to go. He has been sleeping in his Jeep for some time.
Even though he had a job at the Department of Transportation, he hasn't been paid off yet. That even increased his problems.
This touched Jack very deeply. Aware of Nick's problems and needs, he decided to help him out. As soon as Jack went back home, he posted this story on Facebook. The help of the community was needed.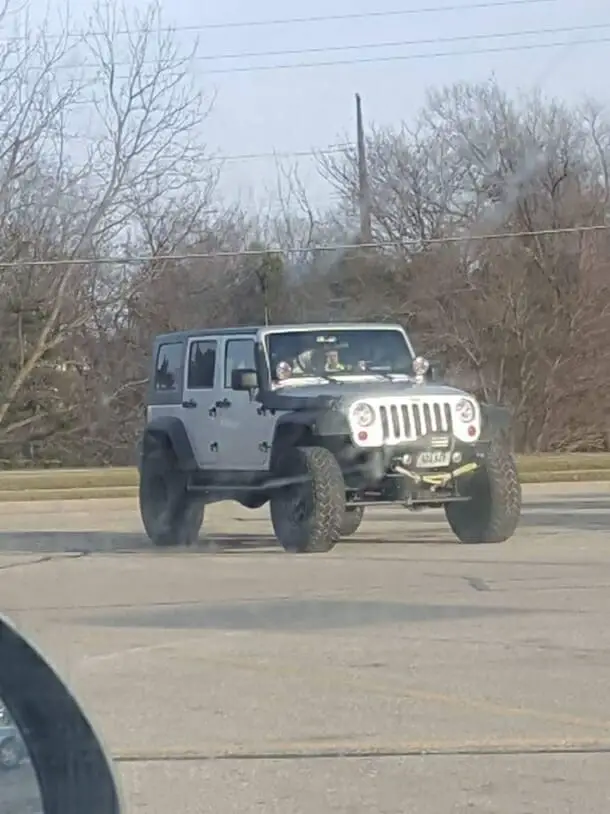 Regarding his encounter with the veteran, Jack says:
"Told him I liked his Jeep. He liked my Toyota."
He adds:
"And, I asked him if he was alright. He told me his name was Nick and after he had got back from overseas his wife left him and left him with his Jeep and his dog. He's got no money and broke as a joke. Told me he just got a job at the DOT but hasn't been paid yet. Said he had started selling things off the Jeep to have any money at all."
Jake continued:
"It broke my heart. If you wanna do something for someone out of pure selflessness, please…," Jake said, imploring others to help. "If you see him. Out of the kindness of your heart. Do something nice for him or his best friend (the boxer dog). Few bucks. A gift. Some dog food. That's my request. Makes me sick to see a soldier on the street."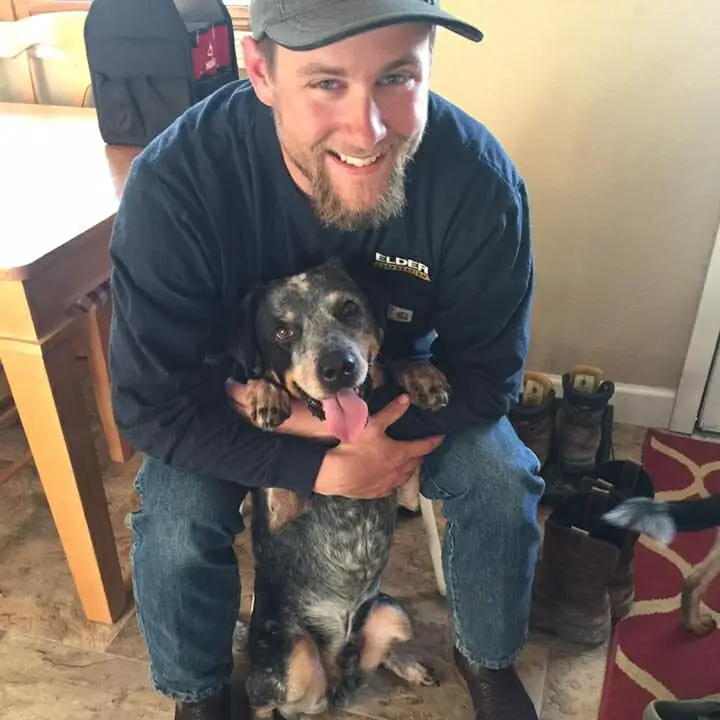 The message that has been sent was successful. Many people learnt about Nick through Jack's post. The help that was needed was about to be provided.
In just a short time since the posting of the story, many people donated money, cards and supplies to Nick. They even donated for Nick's dog.
WHO-TV reports that one man was so deeply affected by the story that he went to Walmart and paid for Nick and his dog a week in a hotel.
Nick's happiness and gratitude were enormous.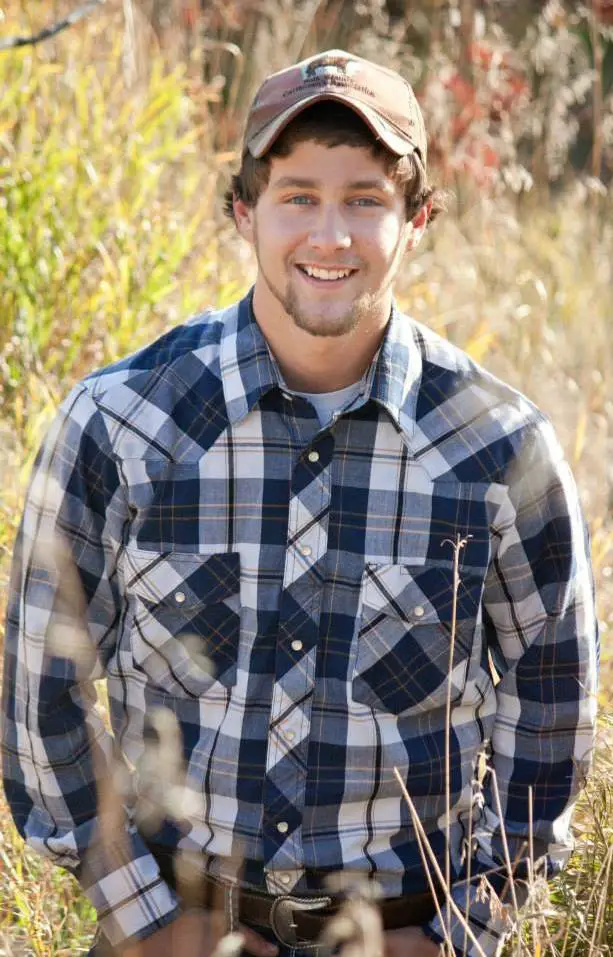 Thanks to Jack and his good heart, Nick's story is now known to us. This man could have ignored the veteran, but he did something else. He did everything he could just to help the veteran.
People also showed that they do care about the veterans. Their support, financial and moral, encouraged Nick to fight for better life and improving his existential capacities.
This story is what we really need. People should help each other, provide support and encouragement even when the institutions have forgotten to do so. If we don't help each other, who will?