Getting along with your neighbors isn't always easy, but it all starts with being a great neighbor yourself.
We can have a huge family and a bunch of friends, but our neighbors are the ones who make us feel safe and welcomed in our community.
This is the story of one very special man who knew how to keep the spirit of friendship in his neighborhood alive by being there for an elderly lady when she needed it the most.
Aldon O'neill Ward III resembles Mr. Rogers of Mr. Roger's Neighborhood, and let's be honest, how many times have you wished for someone like him to live next door?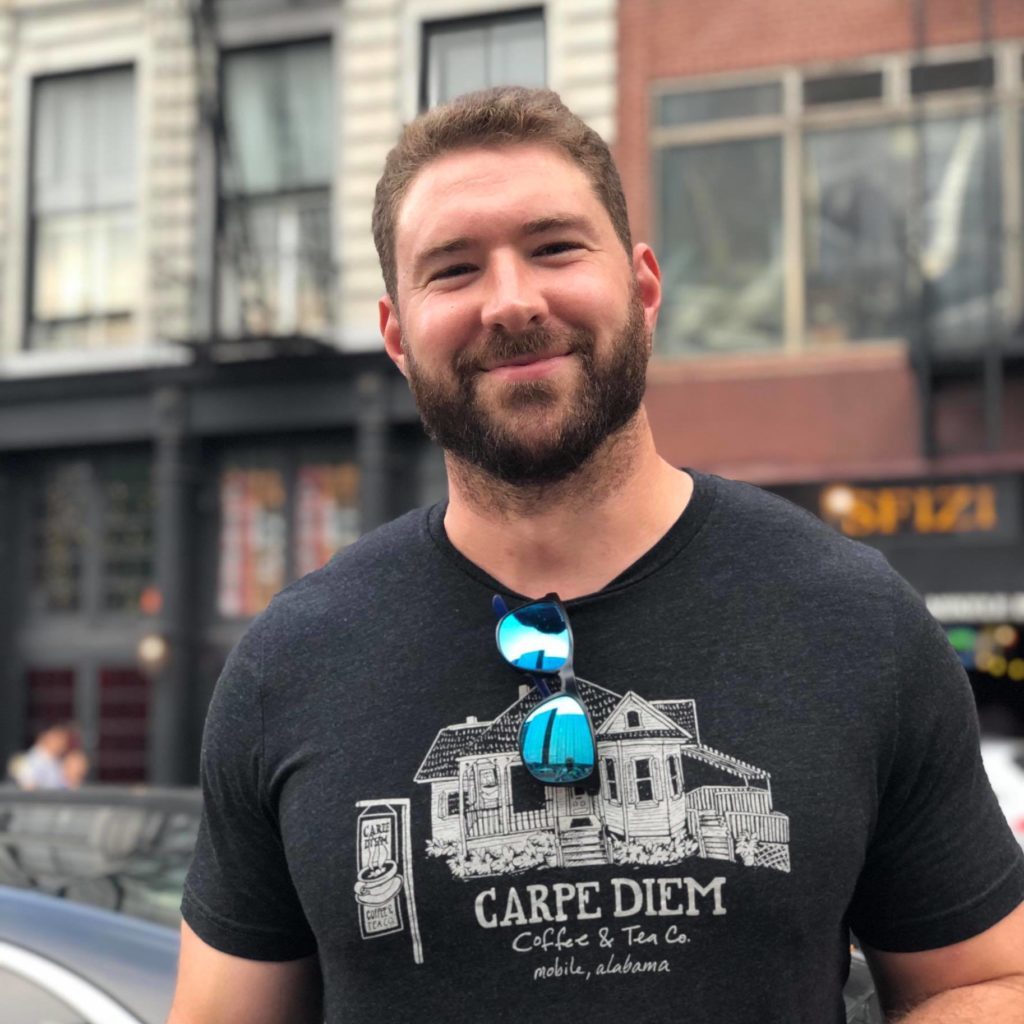 One day, as he was working around his yard, Aldon noticed the elderly lady whom he would always greet. He could see the lady was highly disturbed because she was crying. Without even asking what is wrong, Aldon dropped everything and rushed out onto the street. He then gave her a long and genuine hug.
Aldon didn't know much about the woman, he only knew she and her husband were living nearby, and the only interaction he ever had with her was the friendly waving whenever he would see them.
But that didn't stop him from being there for her during one of the hardest days of her life.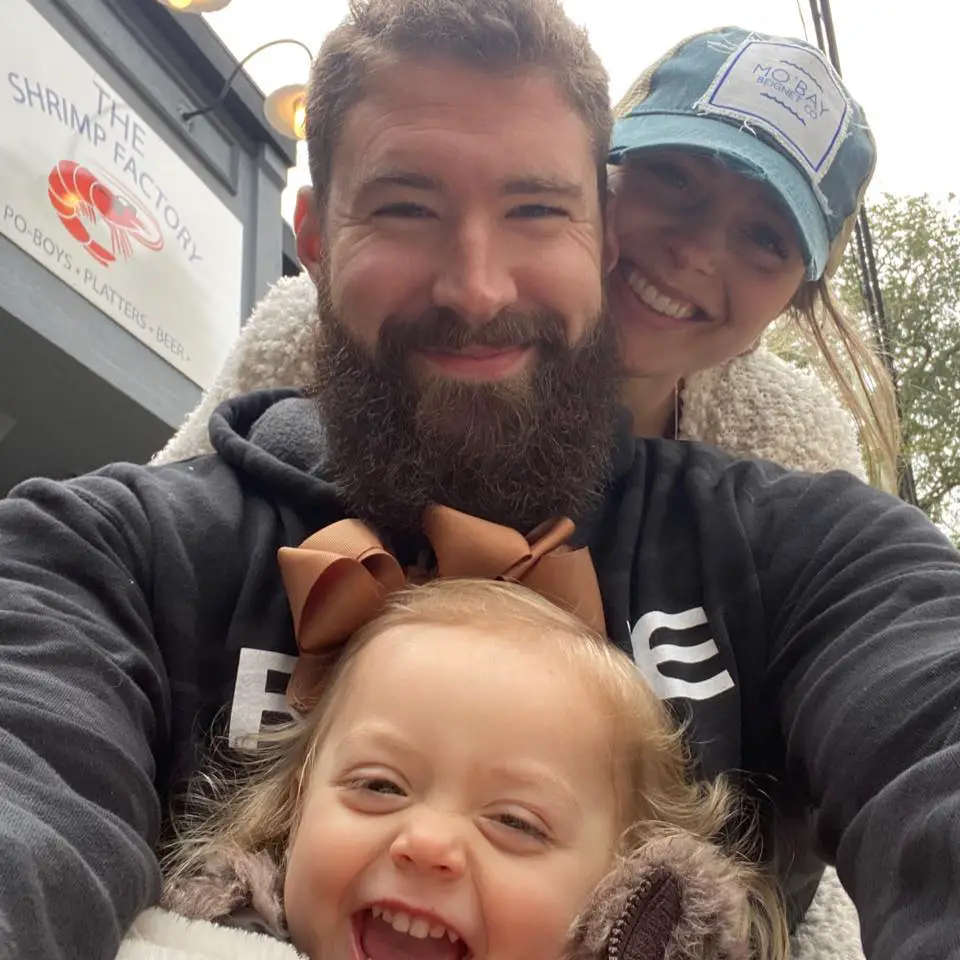 Aldon took to Facebook to share the story that took place back in 2011.
"Since 2011 I've seen an older couple walking the neighborhood every morning and evening. Matching windbreaker outfits, large white new balance sneakers and a stick in hand."
Aldon recalls how the couple always looked very happy. They loved his dog and would often send him kisses.
"Always saying what a beautiful day it was even if they were walking in the rain without an umbrella. We never exchanged names but I knew where they lived and they knew where the boys and I lived."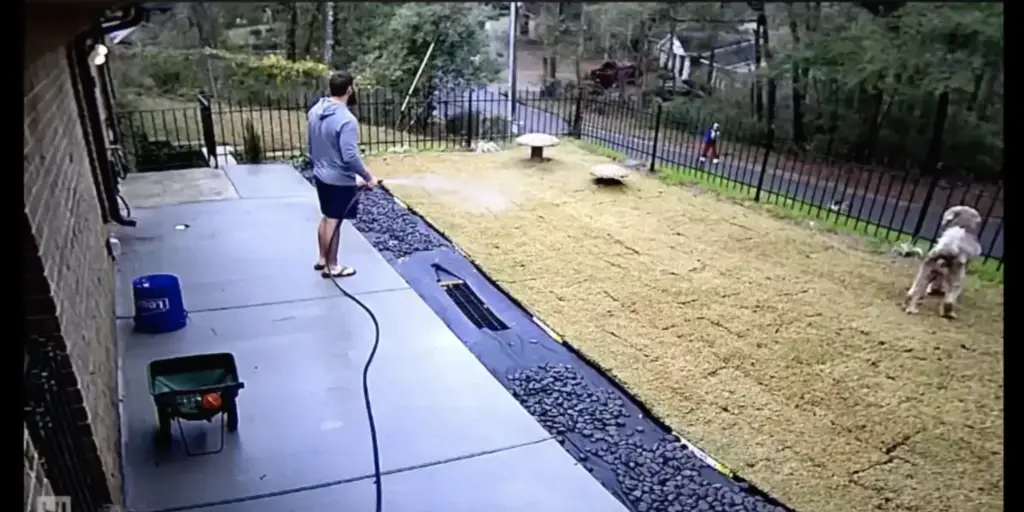 But that day, when he saw the woman all alone and with tears in her eyes, he knew something was very wrong.
"I'm watering my freshly laid sod. Griswold, my standard poodle, is close by vigilantly protecting me from dragonflies and the occasional squirrel. A windbreaker suit swooshes slowly down the street below. Alone, the woman approaches. I wave, she waves. I exclaim in a joking manner, 'where's the better half?'"
"She looked up at me through her large blinder style sunglasses and with a trembling voice said 'I don't have him anymore.' My heart sank."
Then, Aldon knew he was the person to comfort his fragile neighbor who have lost he husband of so many years.
"'Ma'am?' I said as I approached her. She turned and with tears streaming from behind here large sunglasses, not another word was spoken, we hugged. Big hugged. Like she was my mom or my grandmother."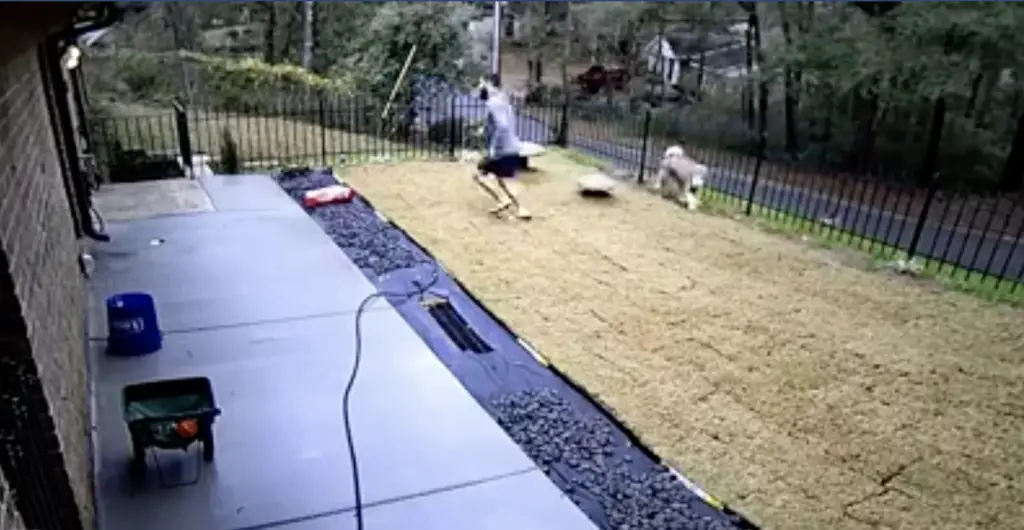 The woman then leaned on Aldon's chest and said:
"I'm just trying to do the things that we used to so I still feel like he's around…. I needed that."
We are so glad Aldon acted the way he did. He restored the faith in humanity for the elderly lady in need of comfort and compassion. If only more people are as loving and as caring as this man, this world would be a better place.
Below is the video of the touching moment caught on Aldon's home camera. Make sure you watch it and SHARE it with your family and friends on Facebook!
Bored Daddy