For young children, and even teenagers, their room is their special place even when they need to share it with their siblings.
As they grow old, children get to love different things and their room changes according to their desires. At the beginning, it's all about toys, but as time passes by, they turn to posters of their favorite celebrities, and then computers and other equipment.
A boy named Jack was about to get a new bed because he had already outgrown his crib. He was fascinated with trains and loved everything about these powerful machines. His room was already full with a number of train toys and Jack's knowledge of trains was quite impressive.
One day, he told his dad about a dream he had where he was sleeping in a train shaped bed.
The dad then got an incredible idea, to make such bed for Jack and surprise him. All he needed was a hammer and a bunch of stuff from the hardware store, such as plywood.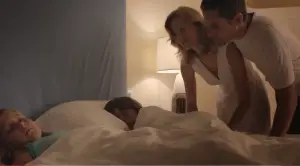 When he purchased everything he needed, Jack's dad started working on the bed. It took many hours and a lot of hard work, but the final result was a fascinating one.
Once the train-shaped bed was ready, the dad created an awesome sign which read: "Jack's Steam Express!" Needless to say, Jack was over the moon with what his dad did for him.
There's nothing a parent wouldn't do for the happiness of their children, and Jack's dad is just another proof of that.
For more on the story check out the video below and don't forget to SHARE it with your family and friends on Facebook!
Peace and Love
Bored Daddy