Being a sibling is the greatest blessing from God. It means you will always have someone in your life whom you can trust and rely on even during the toughest of times. But, many times when a new baby comes into the house, older brothers and sisters can be a bit jealous, feeling like the sweet bundle of joy is stealing all the love and attention. The good thing is that even if this is the case they quickly realize that in that lovely creature they can find their best friend for life.
Tashara is a single mother who was expecting her second child. Her friend Justyce Shavue and other family members made sure everything goes as planned, and were there for the mom-to-be, helping with the preparations for the big arrival. But Justyce was a bit worried about how her friend's first born would react because he was constantly reminding everyone around that he wasn't ready for a baby sister.
But to everyone's surprise, it was a first-time interaction to remember.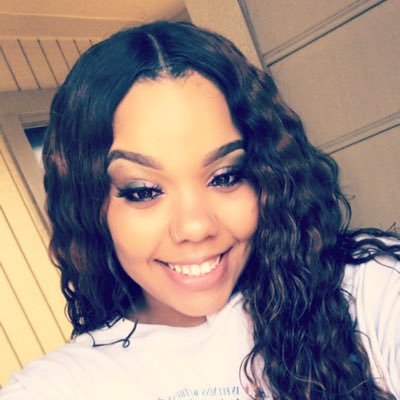 Once he meets the cutest creature his sparkling eyes has ever seen he jumps in excitement and simply can't take the smile off his tiny face. He reaches out to the baby and can't wait to embrace his sister. At one moment, he melts everyone's heart when yelling out:
"My sissy!"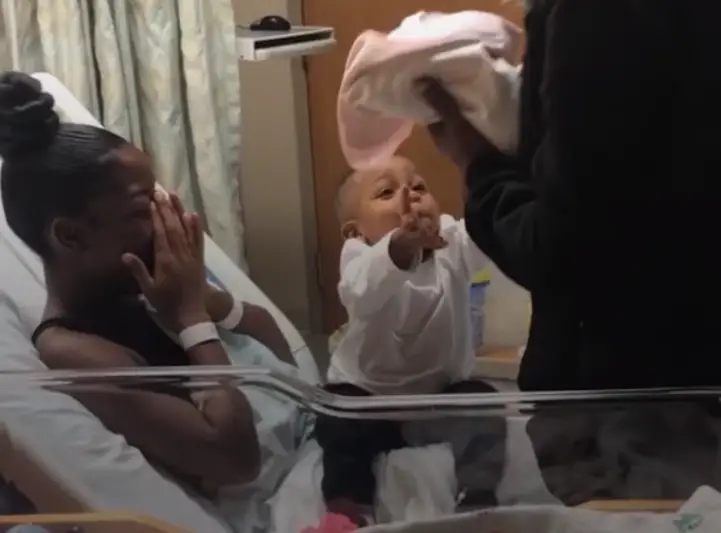 When Tashara sees her boy's cute reaction, she is all in tears of joy. It's as though the purest form of love unfolds right in front of her and the rest of the family who got to witness the touching moment. Tashara's worries of whether the boy will accept his sister faded away. He was constantly saying how he didn't love her when she was still in his mommy's tummy, but his heart skipped a beat when he saw her for the first time, and it was love at first sight.
He is indeed a big brother anyone could ask for. When the people gathered around them asked him to give his little sister a kiss, he is happy to do it, and we can hear them gasping a sweet "Awwwwww." To be honest, we did the same thing while watching the video.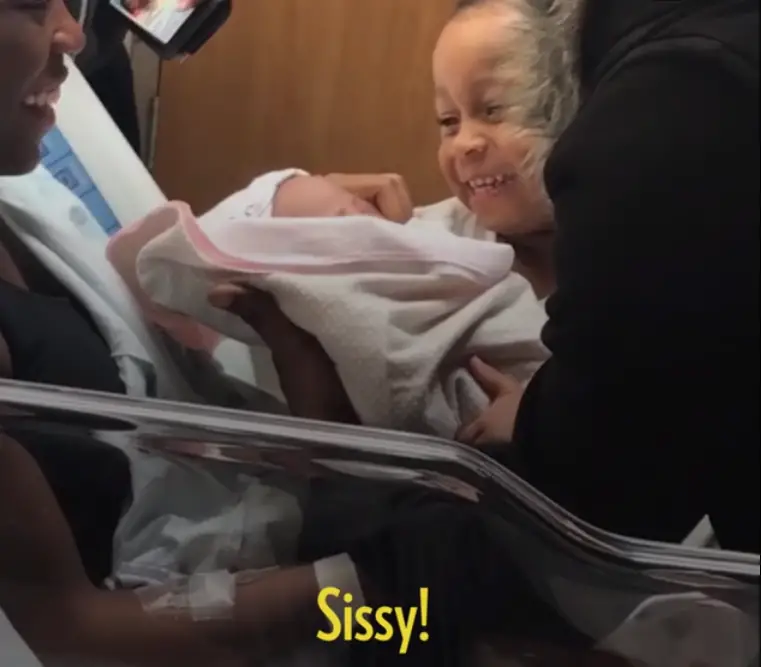 Once the sweet moment was shared on Twitter by the children's grandmother, it quickly went viral and was seen by more than 6 million people.
Justyce wrote about the family's moment on Twitter, saying:
"Y'all , my best friend had her baby today and this was her son's reaction to meeting his sister for the FIRST TIME. My heart."
Watch the video and make sure you share this beautiful encounter with your loved ones.