Adored by millions of Brits and people from every corner of Earth, Kate Middleton, the Princess of Wales, is one of the most famous members of the British monarchy.
From the moment she was welcomed into one of the most powerful families there are, Kate became people's favorite. She happens to follow into the footsteps of late Princess Diana in terms of doing her best to be perceived as the princess of the people.
Over the years, the monarchy has changed. And although that change has been slight, we can witness some traditions being modernized and others being ditched completely, but one thing that hasn't change is the dress code the royals need to follow based on the royal duty they perform.
When it comes to great dressed and breathtaking outfits, Kate Middleton is on the top of the list of best dressed women there are.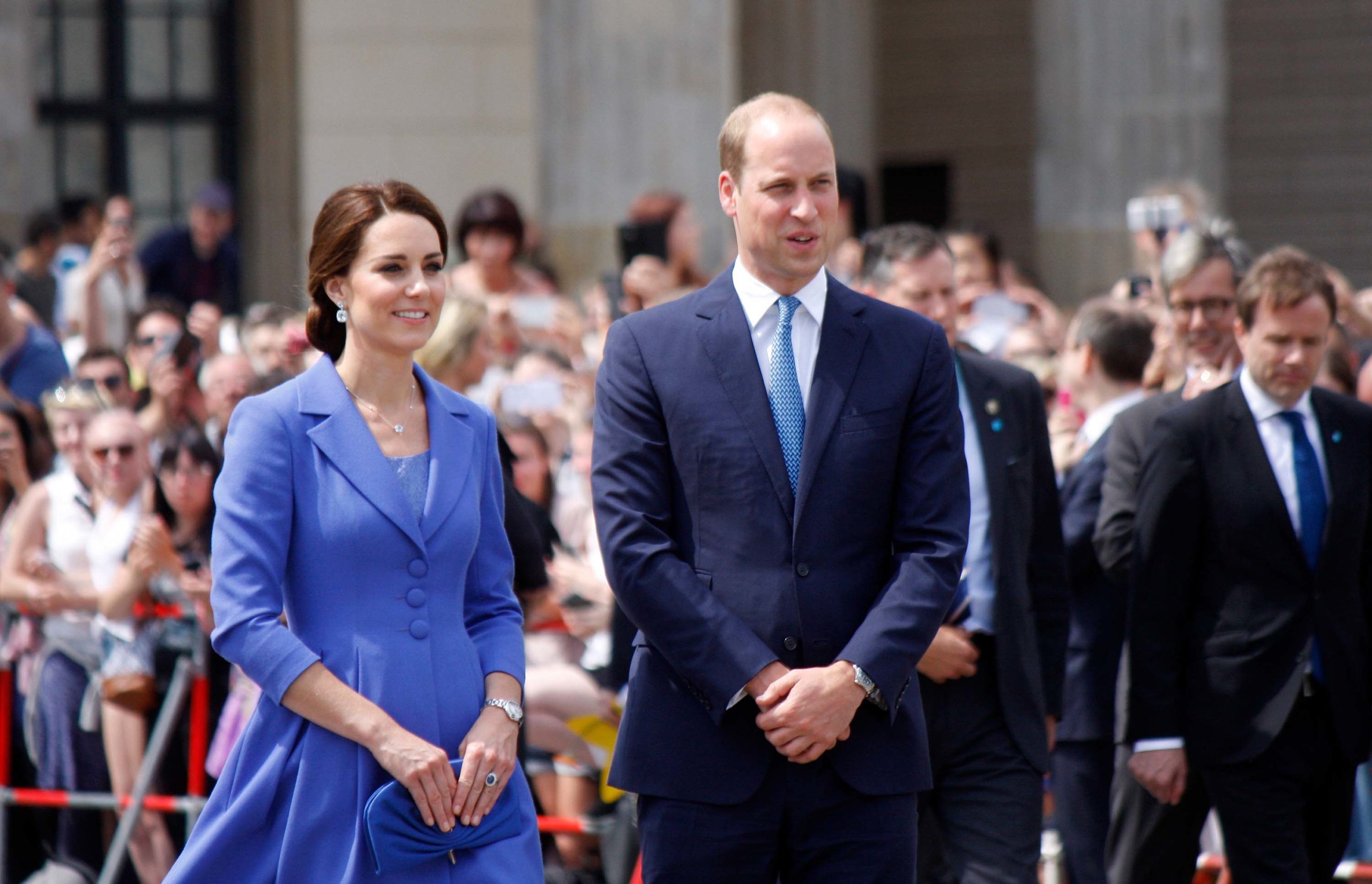 She doesn't exclusively wear expensive clothes from world renowned designers, but also some more 'affordable' outfits by local designers. What's most, she has been seen re-wearing certain pieces of clothing over the years which brought her the praise of many.
On the day she appeared in public for the first time as Princess of Wales, Kate wore a beautiful yellow dress from the British brand Karen Millen and according to fashion expert Miranda Holder, this was no coincidence.
"Princess Kate's wardrobe is probably the most important royal wardrobe of the moment—her every outfit being scrutinized around the world the moment she steps out into the public eye," she told Newsweek.
"The High Street element of her wardrobe, like every other, will have been planned and premeditated as the impact of every tiny style statement is understood by the palace to communicate to the world an important message.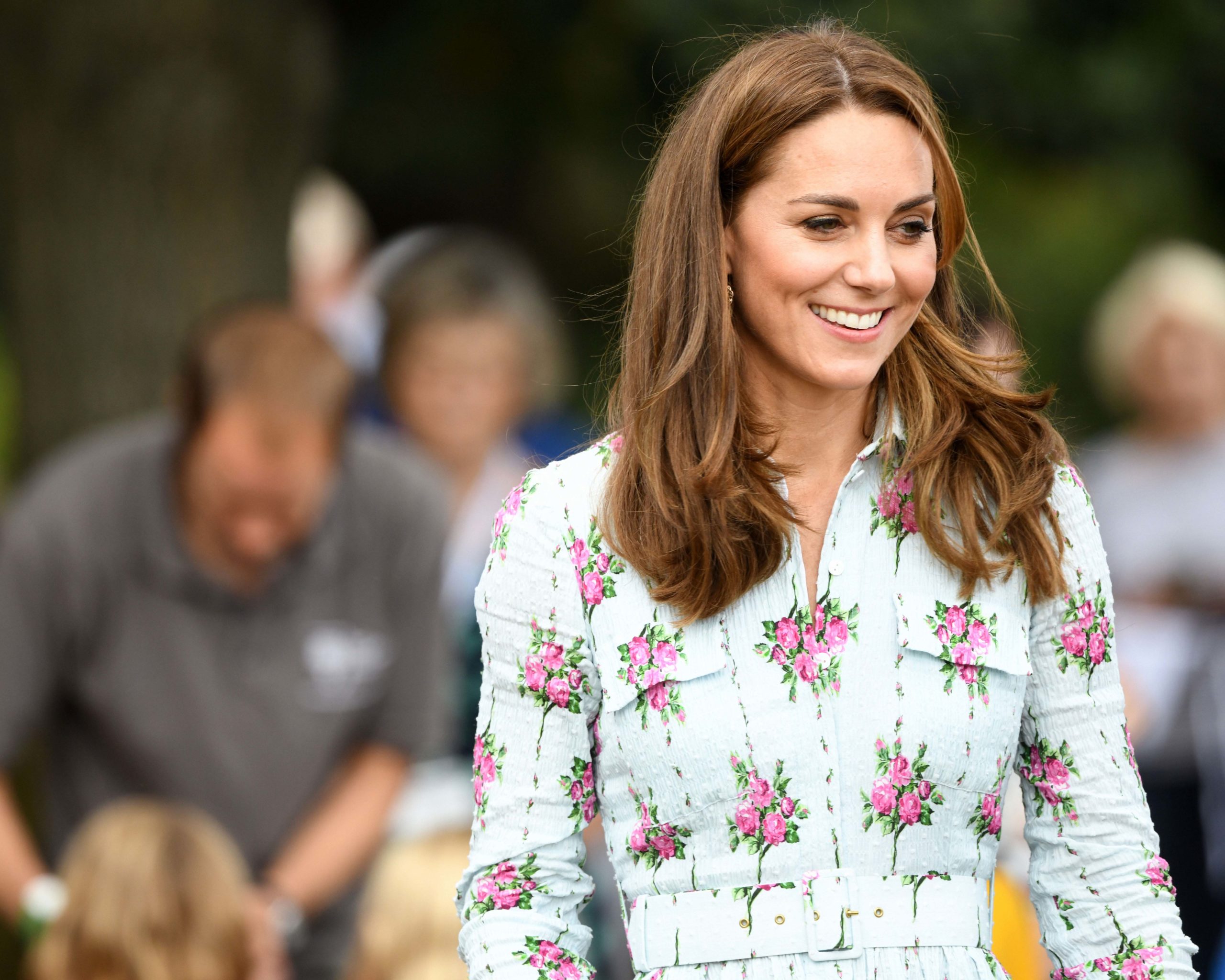 "We have recently seen Kate re-wear and rework some old favorite designer pieces which also helps to keep the princess relevant and accessible, and wearing High Street is another way of doing this," Holder added.
"This is a thoroughly modern monarchy and the princess and Prince William have expressed in many ways, with clothing being just one of them, that they are of the people and close to the people."
Further, Holder said that now she's a princess, Kate's outfit would become more formal.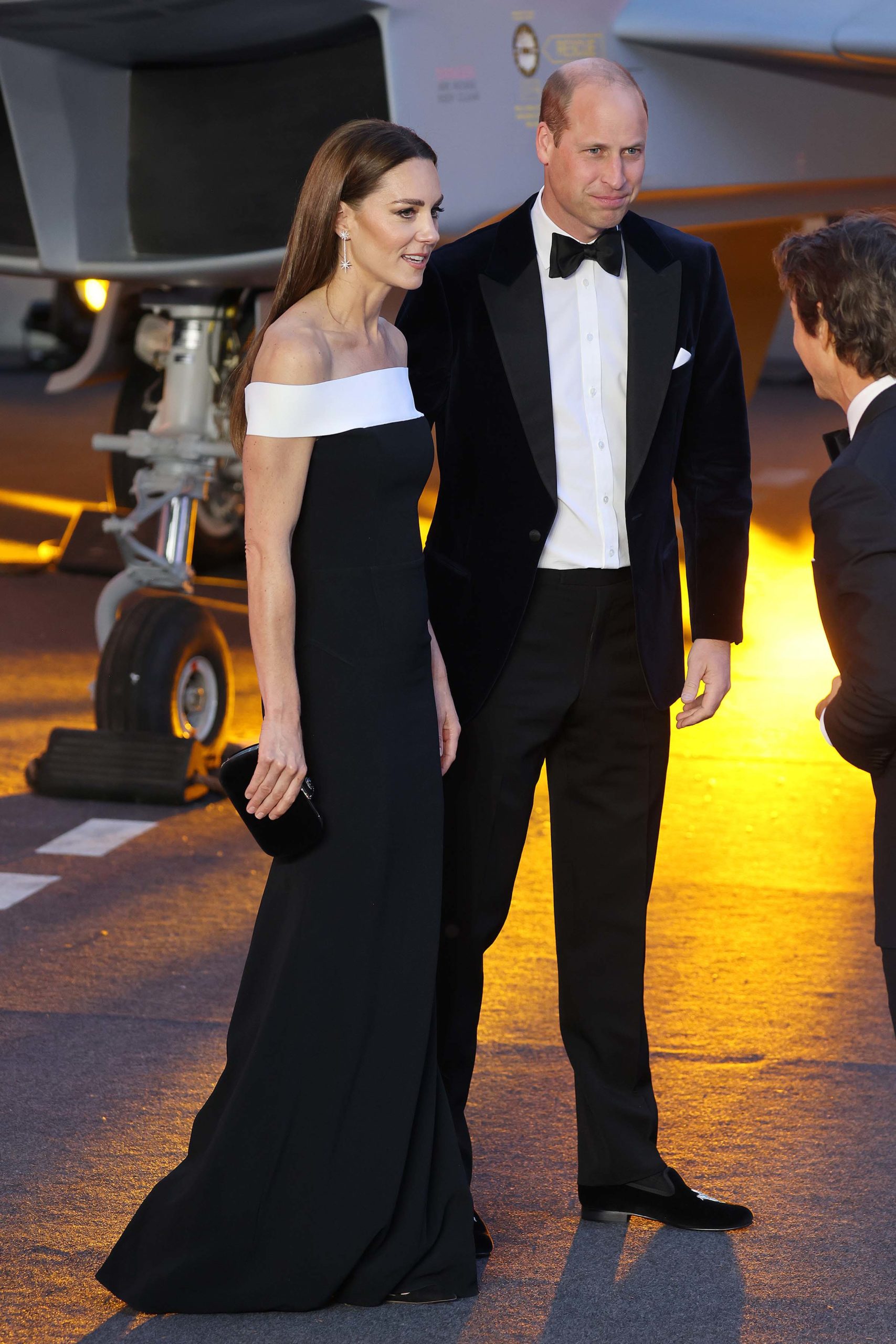 Of all the dresses Kate wore in recent years, one particularly caught the attention of the wide public. Namely, back in May, she and William attended the London premiere of Top Gun: Maverick, starring Tom Cruise, and Kate wore black floor-length Roland Mouret gown with a white off-the-shoulder neckline which cost around $600.
Tom Cruise, who is a huge fan of the British royals showed he's a true gentleman when he held Kate's hand and helped her up the stairs.
"We have a lot in common. We both love England and we're both aviators, we both love flying," the actor said of William.
Prince William trained in the armed forces as a helicopter pilot, while Cruise got his own pilot's license in 1994.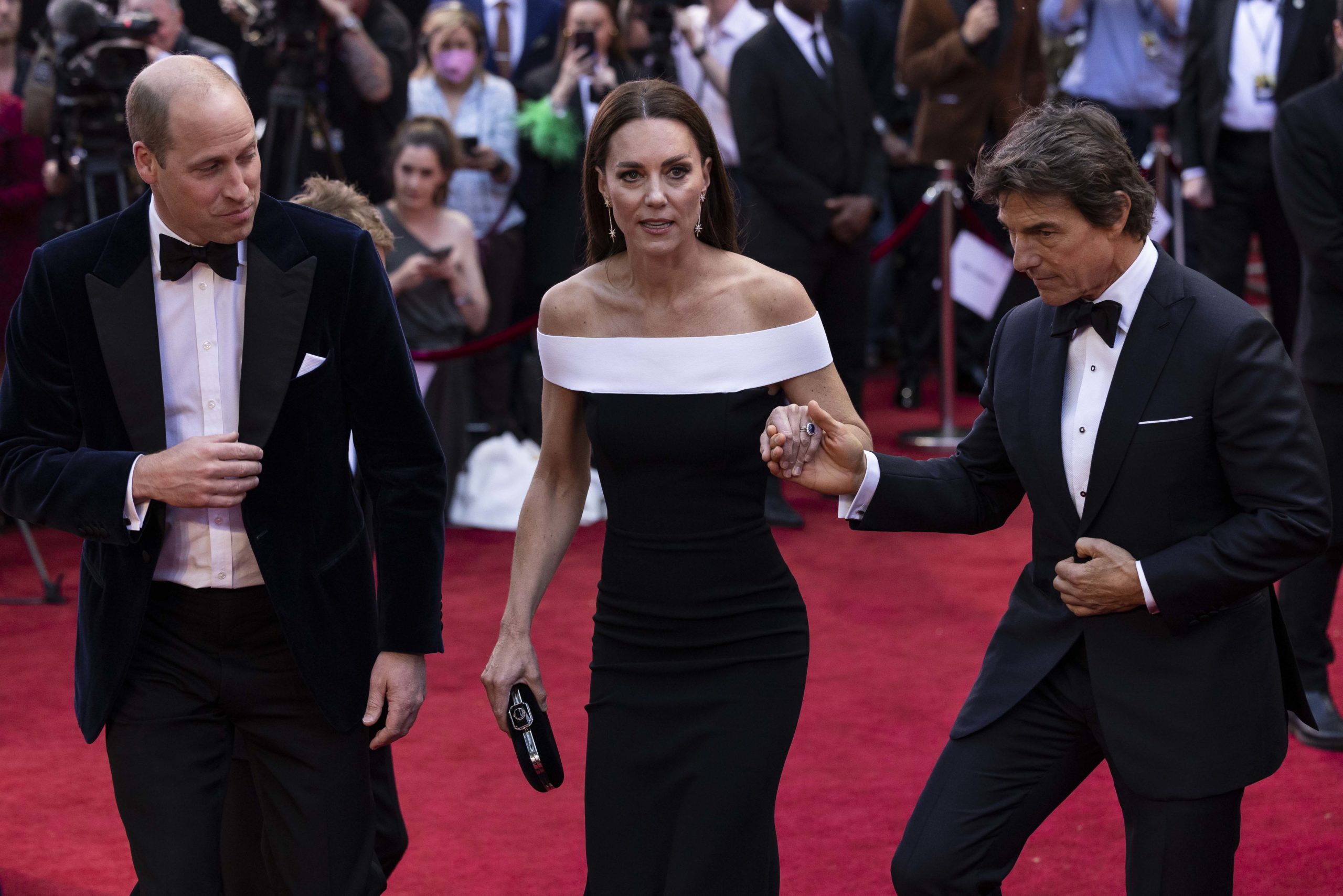 "Tom welcomed them and said he hoped they'd enjoy watching it as much as he'd enjoyed making it, and left them to it," a source told The Sun. "Apparently, it was met with royal approval – not least because William has been a military pilot himself so it's pretty close to his heart."
The actor and members of the royal family have met before. He was in attendance of Princess Diana's funeral and chatted with Prince Philip at the 75th anniversary of the Outward Bound Trust at Buckingham Palace in 2017. He knew late Queen Elizabeth too and that explains why he was in attendance when she celebrated her Platinum Jubilee.
"The Queen let it be known that she was really disappointed not to have met Tom at the pageant, so he was invited to have a special tour of Windsor Castle with everything laid on for him. Afterward, just the two of them had tea together," a source told the Times, as per PageSix.
"She loved seeing him and they really hit it off. So much so that she invited him back for lunch. He was even allowed to fly in by helicopter," the insider added.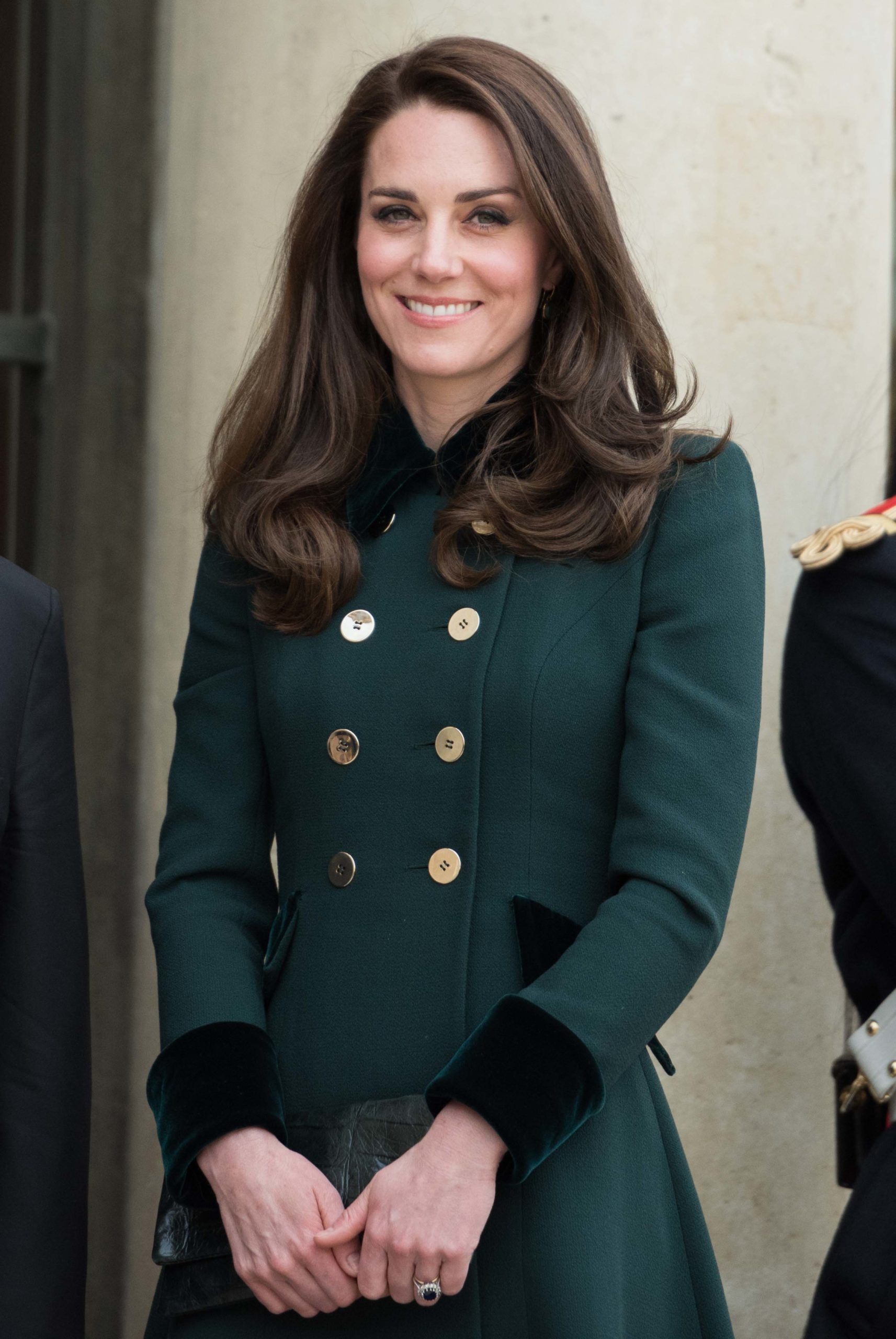 Kate Middleton turned into a fashion icon.
Please SHARE this article with your family and friends on Facebook.
Bored Daddy
Love and Peace