Every parent worries whether their child will fit in at school or be the outcast. With bullying so prevalent nowadays, those concerns are legitimate.
When that child has special needs, the anxiety is even greater. Fortunately at smaller schools, everyone knows everyone and can help look out for each other.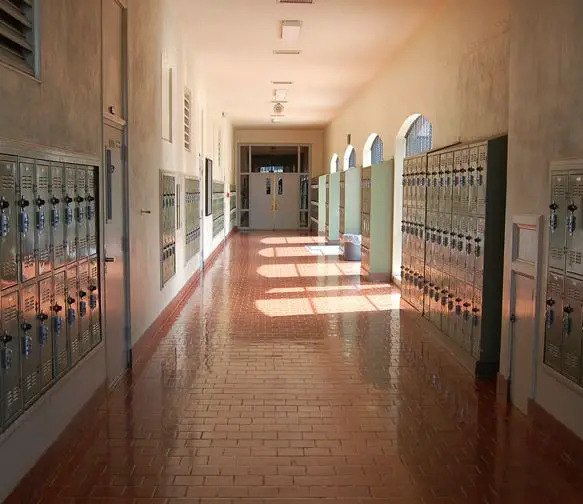 Wayne Community Schools in Iowa has slightly more than 200 students in seventh through 12th grades. When Angie Sloan's daughter Chelsea was ready to enter junior high, she fretted about her daughter being included.
That's because Chelsea has Down syndrome. But it didn't take long before Chelsea had a big group of caring classmates who didn't just look out for her, but were her friends.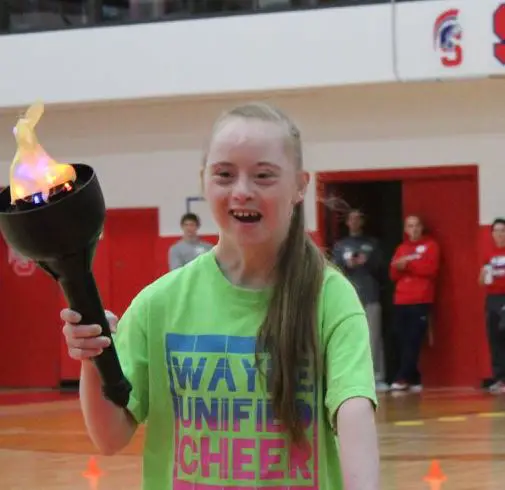 When Chelsea was a senior, she was ecstatic to be named to her high school's homecoming court. Mom Angie said Chelsea could not stop beaming.
She wrote on Facebook:
"Ever since she found out, she's been counting down the days, telling EVERYONE, including doctors, therapists, receptionists, seriously, EVERYONE, she talked to the news. I was so excited, because she doesn't usually get to worked up about these types of things. We went dress shopping, did her hair, and nails, and she even decided wearing a little make-up would be okay. All of these things made this mama so happy, just getting to experience these normal everyday things that most people take for granted. Unbeknownst to me, the real pride and joy would come later."
When the homecoming king and queen were announced during the coronation, Chelsea was so excited to be standing up there with everyone. She watched her classmate Katie Gassman be crowned queen.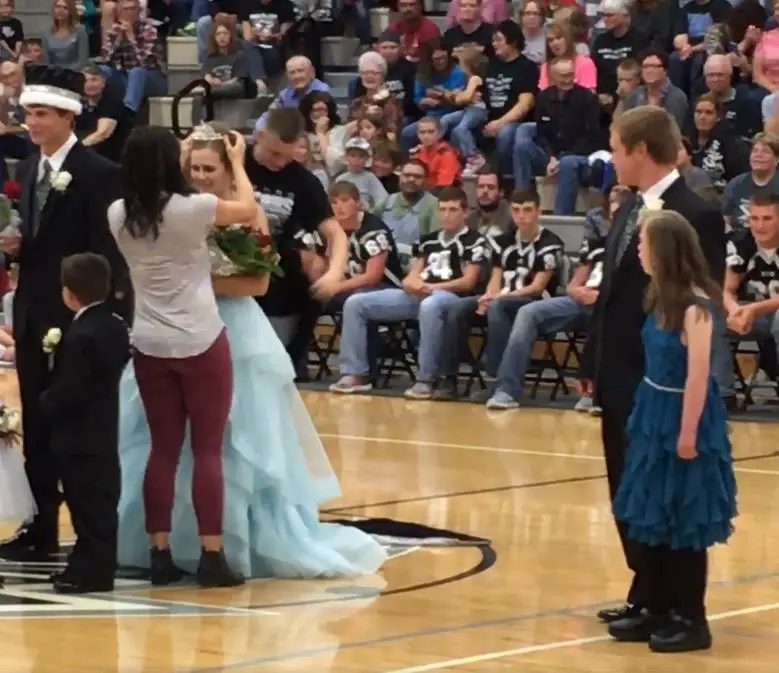 But then Katie did something so surprising that it made Angie cry. In fact, everyone was struggling to hold back their tears.
After the crowns were presented an announcer came over the loud speaker. She informed everyone that Katie had handed her a letter beforehand to read during the event.
The woman over the microphone struggled to read the heartfelt words. Although it began with Katie saying how honored she was to be named queen – there was something special she wanted to do.
Her note read:
"…tonight I would like to share my crown with the girl who always has a smile on her face and has overcome so many hardships."
Katie then removed the crown from her head and walked over to Chelsea to put it on hers. Being overcome with surprise and joy, Chelsea's mouth instantly dropped.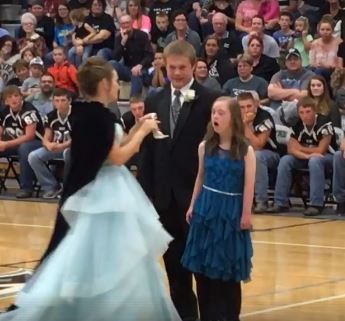 The entire gymnasium cheered as Katie led Chelsea over to the king to take her spot as one of the homecoming queens. It was a scene that was just too beautiful for words, especially for her mom Angie.
She said:
"This wonderful, selfless, young woman, Katie Gassman chose to share her crown with Chelsea. There really are no words that can describe how I feel. We are so fortunate to live in such a loving community. The students at Wayne Community Schools have proven time and time again that they have kindness and integrity that is so easily forgotten in this day and age. I am so humbled by the love and compassion that they have always shown Chelsea. Thank you Katie."
You can watch the incredible act of kindness for yourself in the video below, just grab a tissue first!