Birthdays are big occasions for little kids. It's not just the anticipation of tearing into presents, but also having fun with family and friends, enjoying delicious cake and celebrating the big milestone.
While Lexie's family was busy bustling around preparing for her ninth birthday party, something tragic and terrible was unfolding. Only Lexie was aware of what was happening, but she couldn't tell anyone.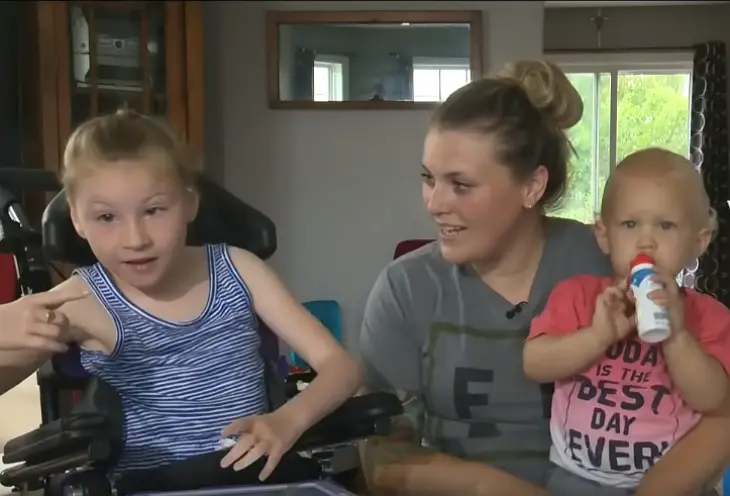 Lexie has celebral palsy and is wheelchair-bound. She cannot walk or talk.
On the day of her birthday party, danger was lurking nearby. Her rambunctious and adventurous little brother, 18-month-old Leeland, was in harm's way and no knew except for Lexie.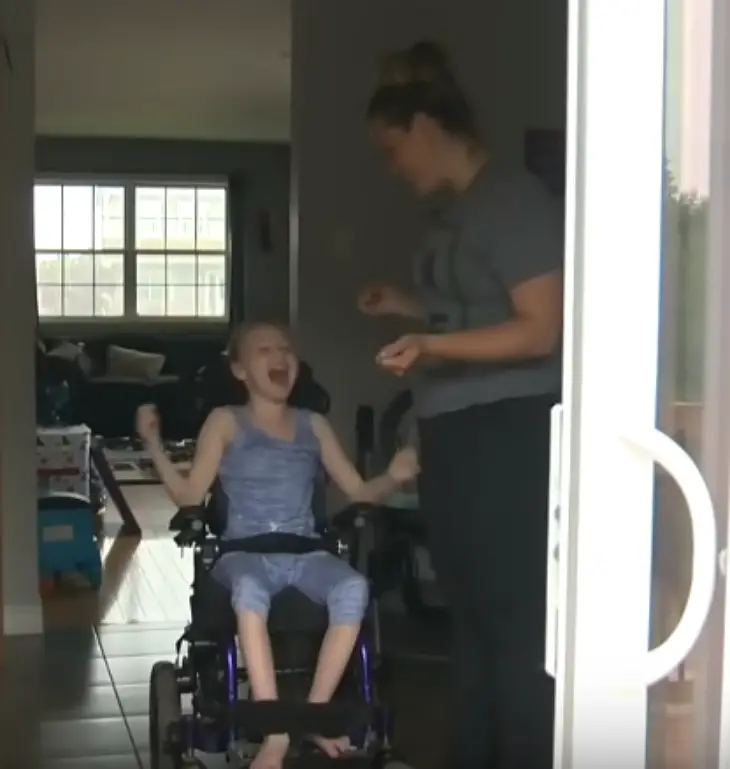 Their mom Kelly Jackson headed upstairs to change clothes for the party while their grandmother Nancy Comeau-Drisdelle brought Leeland downstairs after he awoke from his nap. Nancy continued working on party details in the kitchen while Leeland toddled about.
That's when Lexie spied Leeland slipping out the unlocked patio door. He closed the door behind him and headed straight for the family's swimming pool.
Lexie knew Leeland was in harm's way. But she couldn't rush after him or holler for help.
So the brave little girl mustered all of her strength and began shrieking. She managed to point at the door while screeching, alerting her family that something was wrong, Kelly told CTV Atlantic.
"All of the sudden, I'm upstairs and I hear her screaming… We've never heard her scream like that."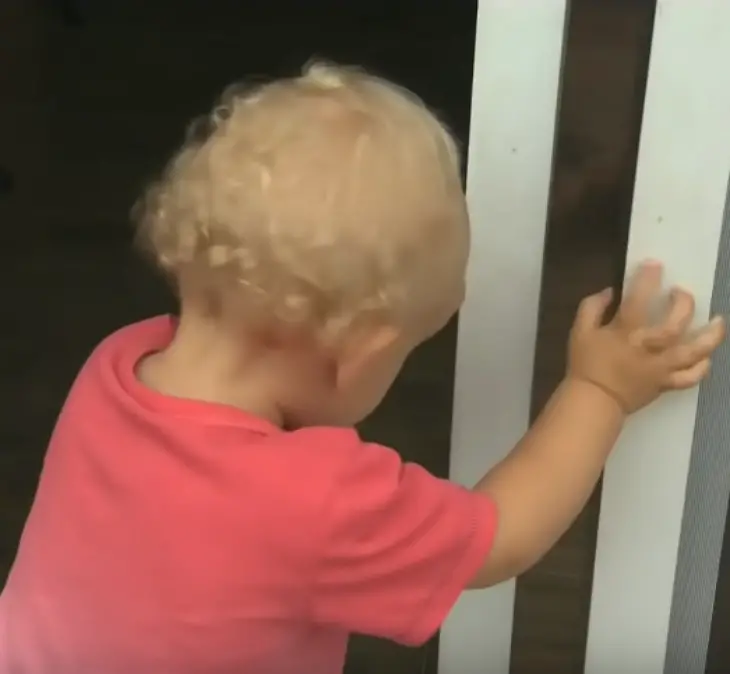 Nancy heard Lexie and spun around. Leeland was gone.
"She's yelling and she's pointing at the door, and I realize Leeland's not with her. I took off outside and I'm not seeing him. I ran, and he's right by the edge (of the pool) and I took him out."
It was a miracle that Leeland did not drown. He ingested water, but after being checked out at the local hospital, his family was told he was fine.
Little Leeland owes everything to his big sister who, despite her physical challenges, truly saved his life. Lexie's family said it was a birthday they will never forget.
Kelly shared with CTV Atlantic:
"I hugged her, I cried and I still thank her every day. Because honestly, in that matter, two seconds makes a huge difference."
The following day, the family put a fence up around the pool. They also installed a locking gate between their home at their pool.
As for Lexie, this sweet little superhero has received awards from the Halifax Regional Police and her local MLA for her life-saving efforts.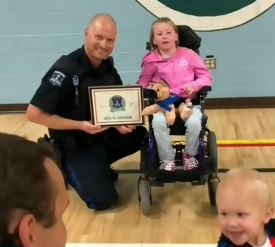 Watch the video below to see more on this incredible story!