Sometimes, complete strangers become best of friends only because they happen to share a moment that has huge impact on their lives.
No one really thought the encounter between a homeless man and a non-verbal girl with Down Syndrome would take the Internet by storm and melt millions of hearts around the country and around the world.
Kimberly B.Philips and eight-year-old Neveah were in a mission of feeding residents of Allen Benedict Court apartments. These mother and daughter are part of a church in Columbia, South Carolina that often organizes charity events for those in need.
While on the go, Neveah spotted one man who caught her attention. A homeless person with the most powerful voice the little girl has ever heard.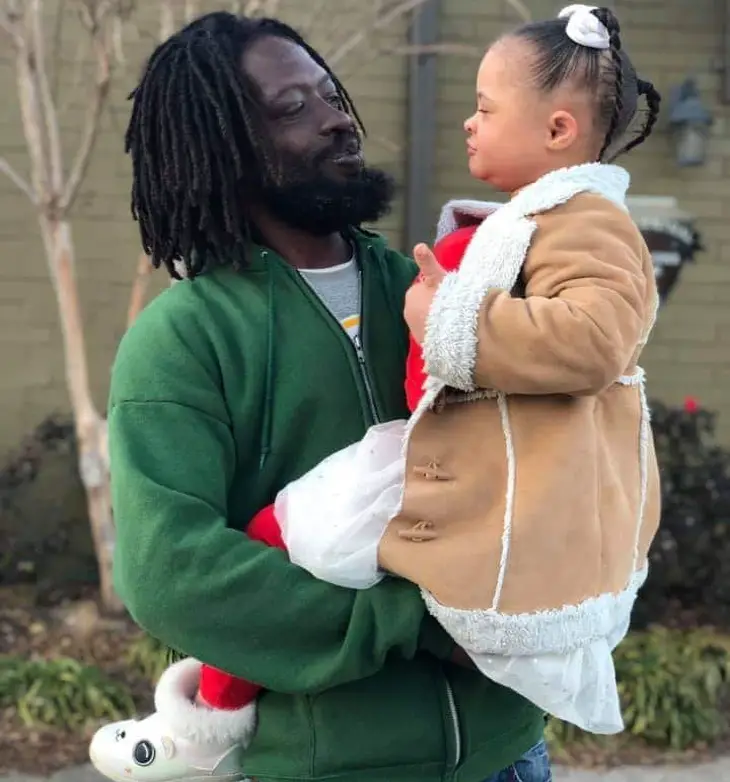 Neveah quickly rushed to the man known as Tyion. In fact, as her mother told WIS-TV, although unable to speak, the girl possess other abilities such as that of sensing who is in need of her presence.
This girl can make everyone smile because she is cute and friendly and loves making people laugh. It's true when Phillips says how Neveah's actions speak louder than words.
"Even around Christmas, she dresses as an elf and passes out candy to people in the community. People are just in awe of her personality."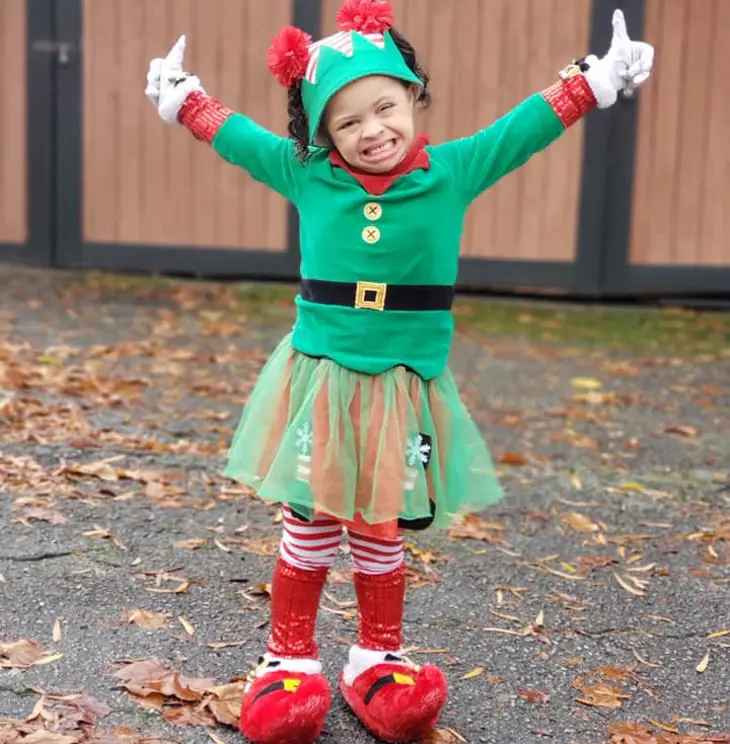 Tyson's singing enchanted Neveah's soul. The man could see how she loved what he was doing so he took her in his arms and continued singing only for her.
Then, all of a sudden, the most amazing thing happened. The girl started singing along. She didn't do it using any words, but joined him in her own very special way.
Phillips was overwhelmed by the sight. Her little girl was happy and was having so much fun. She knew she had to take her phone out and record the unusual encounter between a girl without a voice, and a man without a home. They both lacked something, but had angelic souls, and that's what matters most.
"Love made her do it. "She just knows how to draw a crowd – she just has a gift. I am just glad everyone has seen it and it's gone viral – I just wanted to inspire."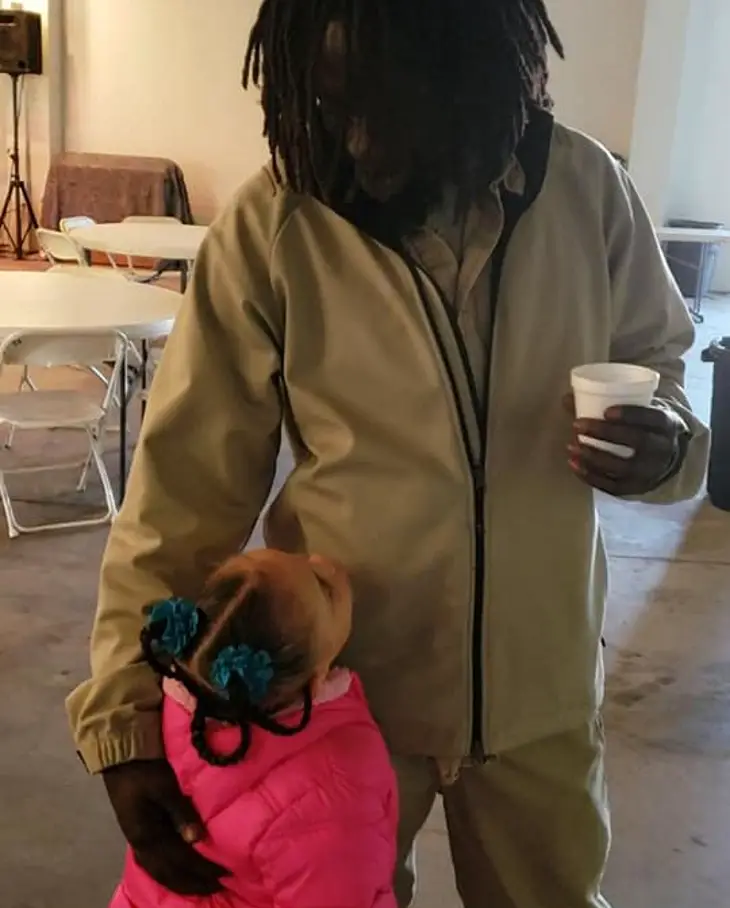 This meant so much for Philips that she decided to share the video on her Facebook page, but little did she know that it will also affect the millions of people who watched it. Tyion and Neveah stole people's hearts in a blink of an eye. They somehow stood for something pure that reminded everyone how life can be good no matter the obstacles we face.
Phillips decided to track Tyion down and tell him how he and her daughter made people feel. He was in complete disbelief.
"…he read the comments with a big smile on his face :)!!! You all have given him so much hope today!!!! He leaned down to Neveah and said…look what we did."
The kind hearted man found a bottle of flavored water that he gave to little Neveah as a thank you for being his friend.
"I can't tell you how full our hearts are!!!! His smile said it all:)!!! And each time he passed me he said 'a million views???' He has been in shock: )!"
Phillips wanted to use this occasion to remind everyone how friendly kids with Down Syndrome are, as well as to change the perception many have of the homeless.
"You will be blessed beyond measure because they know and they want to bring you joy. They are leading by example – and that's how we should all be loving others."
After the video went viral many people were willing to help Tyion get a new start in life and find a home.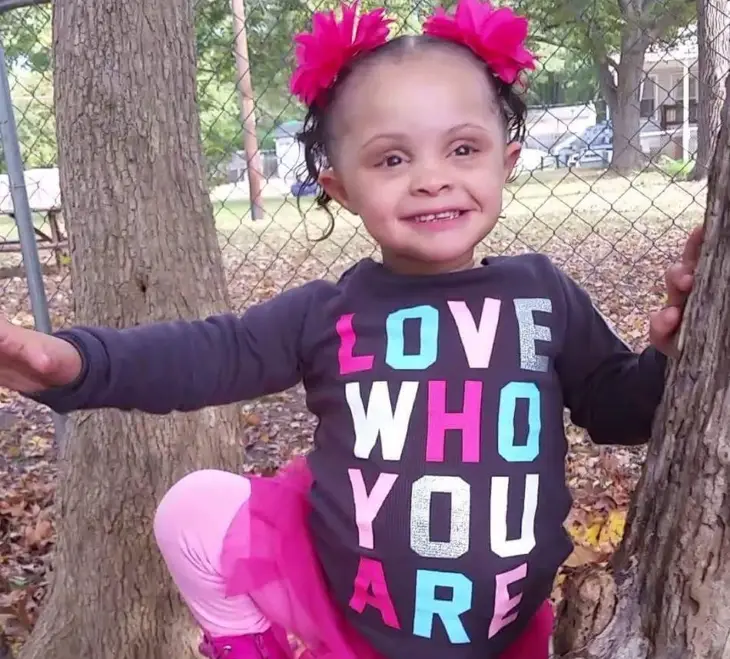 Nevaeh and Phillips started the campaign "Let Your Act Be The Impact" which is all about doing good to those who need it the most.
Take a look at the duet in the video below.